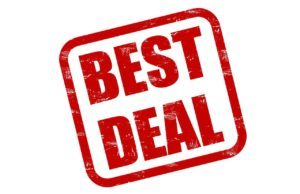 This is a question that we get so often, we decided to do a full post about it.  When we were first deciding what we wanted Memory Fortress to be, it was incredibly important to us that everyone's story be told, not just the folks with money.  That led to the obvious conclusion that if we were going to be accessible to everyone, then we needed price points on all of our offerings that reflected that commitment to digitize the images and videos of our great country.
We decided to be a low-cost provider of quality services, which means that we are competitive with our prices on every single offering.  There are no sales at Memory Fortress, no one-day specials, no super-saver weeks.  We don't use any coupon codes either.  We simply have low prices every single day of the year.  It is our goal to make it obvious to the customer that we want their business.
A standard price on photo scanning might be 33-50 cents per image from our competitors; Memory Fortress customers can get it as low as 14 cents per image.  Scrapbooks are usually scanned in the $2.50-$4.00 per page range. We offer it at $1.39/$1.79 for 300/600 dpi.  Other services are similarly priced.  You can get 50-100% more memories scanned at the same price with Memory Fortress, versus the prices of our competitors.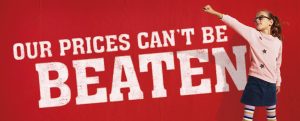 Our goal is to get you to look at the prices and pick up the phone and talk to us about your specific situation.  We don't want you to research online and come away believing that scanning memories is simply too expensive.  Digitizing your memories is much too important to ignore.  You are literally creating and then perpetuating and preserving your legacy and that of your family and friends.  This is the one and only reason we offer such outstanding prices to our customers, and why they tend to send us all their memories, not just a few.
This begs a second question: Do we negotiate prices with our customers?  As a rule, no.  There are plenty of situations where we will give a customized price for special situations.  We do this every week of the year.  But generally speaking, the prices are as stated on the grid.  We can't go any lower and expect to remain in business!
So how do you get the best possible price?  Send us as much as you can!  Preferably, everything!  Our order sizes are far larger than those of our competitors because the best prices come at the highest quantities.  We have volume discounts on everything, so the more you send in, the better the price you will get.  We have a $99 minimum order, so this is even more incentive to "send us the kitchen sink."
(On second thought, don't actually send us your kitchen sink.)
The Pricing Grid is located here.  Please remember to click on all the tabs to scroll through the prices for each service offering.