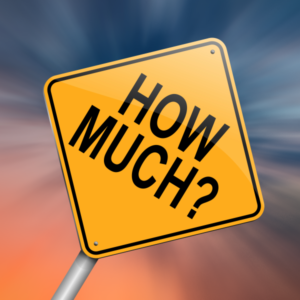 This is one of the more common questions we get over the phone and on email. Even though we've got the Pricing Grid centrally located on the website, there are still plenty of other questions coming in relating to cost. So in this blog post, let's hit on some things that come up most often. We won't spend much time talking about the actual prices (because they are printed here), but more about the value we deliver to you.
Whatever you send in, we know it's going to cost at least $99. That's our minimum order size, and it's a great incentive for you to send in all of your memories at once, rather than a couple of hundred images at a time. We are a bulk scanning facility; we are not well-suited to scanning a few dozen images. Nearly all of our customers send in a lifetime's worth of memories for their families.
All of our pricing models have volume discounts as an additional incentive to send in more items. You can save about a third of the price per unit by sending in large quantities. For example, a single 300 dpi photo at low volume costs 22 cents, but the same image in high volume is as low as 14 cents. Same with videos; a single tape is $20, but many tapes can be as low as $13 apiece. We built the pricing model that way to encourage you to send in everything!
By processing the larger orders, we are able to give all of our customers free return shipping, which we would not be able to do by focusing on smaller orders. This is an immediate savings to the customer of $15-50, depending on weight and distance. As a national digitizing company based in the Atlanta area, the vast majority of our business (90%+) comes from outside the state of Georgia, so our shipping costs matter a great deal to us, and we want to continue to provide free return shipping to all customers in perpetuity.
Another cost savings to the customer is free cloud delivery. While we don't currently store every customer order on the cloud, we do deliver via Dropbox to customers who prefer that delivery method. Most importantly, we back up all customer materials on servers for 90 days, so we have memories on hand should a customer misplace her DVD or flash drive.
We offered prepaid boxes to customers for a set price when we first opened for business, but have since abandoned the concept. We found that customers nearly always got the best price by using a la carte pricing rather than bundled pricing. One of our competitors still offers prepaid boxes at ridiculously high prices; our prices are anywhere from 40-80% less, depending on what is put into the box.
Everything we do – the low prices, the free return shipping, the cloud delivery, the free backups, and the volume discounts – are so you and your family will have your legacies preserved forever. We want it to be an easy choice to make. You will find that the lowest price to digitize all of your memories will be found right here.