Video Transfer & Photo Scanning Services in Austin, TX
Families In Austin Trust Memory Fortress To Preserve Precious Memories
It's important to preserve the memories you have made over the years. We convert old photos, home movies, slides, negatives, and scrapbooks into digital format.
START HERE
Video and Photo Scanning Services in Austin
Our goal is to preserve the memories of Austin residents, one family at a time.
Everyone in Austin has a unique family history. The city's vibrant downtown is constantly evolving as neighborhoods grow around the city. Many residents have watched their kids grow up in the area and graduate from the University of Texas nearby. It's important to preserve these memories so you can look back on them for years to come.
From home VHS tapes and 8mm recordings of your child's first steps, to print photos of birthdays, weddings, and celebrations, every memory should be cherished. However, these print photos and videotapes aren't made to last. Photos fade over time and tapes start to deteriorate after 10 years.
At Memory Fortress, our staff of photo scanning experts is here to help. We work with Austin residents to scan photos and videos into digital format.
Don't let your memories get lost due to age and damage. Take the first steps to preserve them digitally today.
Photo Scanning Services in Austin, Texas
We Help You Preserve Your Memories
For Many Generations
reserve Your Memories In 5 Easy Steps
Your video digitization and photo scanning project doesn't have to be complicated. Let us do the heavy lifting with our advanced scanning technology. Turn your analog memories into digital files in just five steps:
Collect all of your print photos, videos, slides, and other media that you want to be digitized. 

Sort and label groups of memories. We cannot label individual photos, but as can group them together based on your collections. Simply place similarly grouped photos into plastic bags and clearly label them for us to read. 

Let us know your approximate order size – just take a guess with photos and slides. Provide an estimate for the number of photos, videos, and other media you plan to send to our team. 

Pack your memories carefully. You don't want anything to break in transit and you don't want your box to accidentally open because it wasn't taped all the way. 

Ship your photos to our scanning office. Once your package is dropped off, your work is done!
Our team will receive your package, scan your files, and send you both your original prints and digital scans. We pay for return shipping, so you can expect your photos back within 10 business days (2-3 days shipping to Memory Fortress, 5 days processing, 2-3 days shipping back).
Don't get overwhelmed by a large photo scanning project. Instead, send your videos and prints to Memory Fortress. We are the top photo scanning services in for Austin.
Bella Garcia – "I had a great experience with this company. I had a few boxes of
old photos
, slides, and negatives lying around. I didn't want to deal with the mess anymore and got everything put into an electronic format. It was worth the investment and I am very happy with everything
Memory Fortress
did. Their prices were lower than anybody else, and the owner is so nice and knows a lot, everybody was just so helpful. I really appreciated the level of care and communication, that set the experience apart for me. I like having the pictures on my computer and my son uploaded our old home movies to Youtube to share with our family overseas."
Protect Photos & Videos From Wear and Damage
Print photos and videos aren't meant to last forever. Even families that take steps to protect these memories will notice their wear and tear over time. Careful climate and humidity control are essential for keeping these memories safe. 
The Austin climate is not good for protecting family memories. If your air conditioner breaks or there is a leak in your house, your memories could be lost forever. No one wants to think about losing a wedding album or baby pictures, but this is a reality that countless families face each year. 
When you take steps to digitize your photos, you are preventing any damage that could possibly take them from you. You can store your images in the cloud without the threat of wear or fading.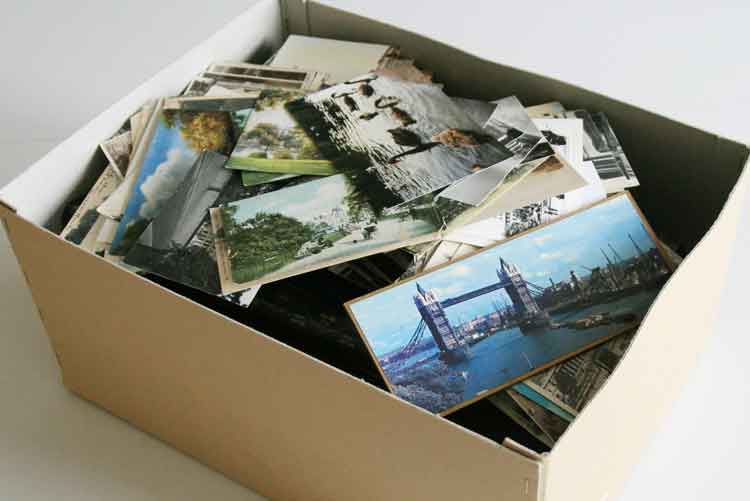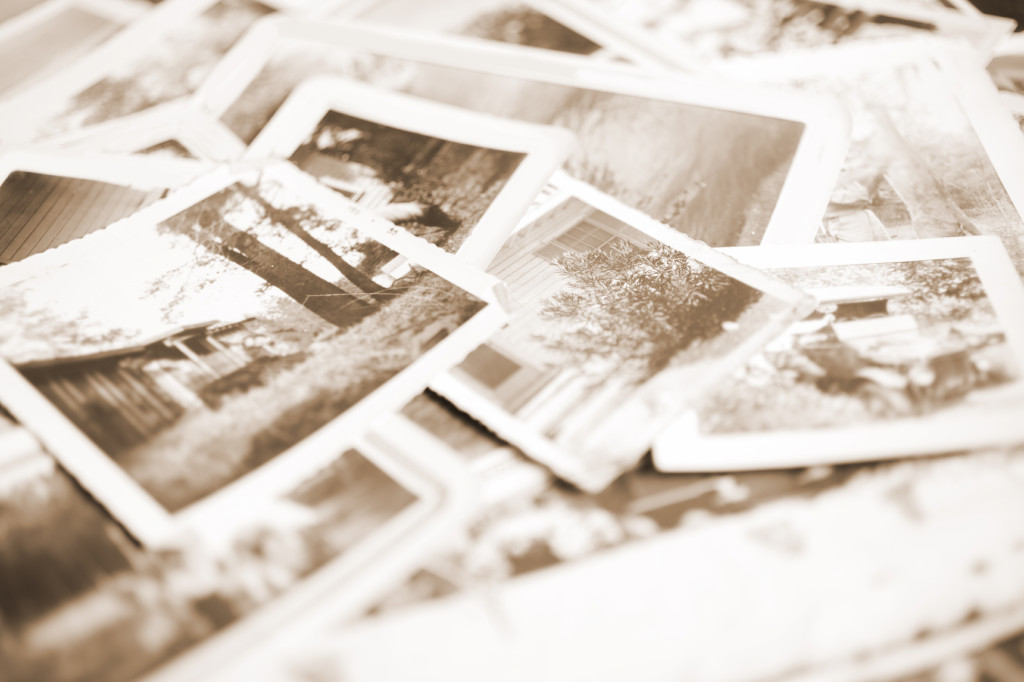 Choose a Company With Fast Turnaround Times
Scanning at home can take months if you are trying to digitize one photo at a time. Other photo scanning companies require several weeks to digital your prints. At Memory Fortress, we work quickly to get your project done. 
In most cases, we will complete your scanning project within 5 business days of receiving your prints. We will then ship your photos and videos back as soon as you pay your invoice. Most customers complete their photo scanning projects in less than two weeks from the day they ship their originals to the moment they receive their digital scans. 
Fast turnaround times are part of our core values, along with quality customer service and fair pricing.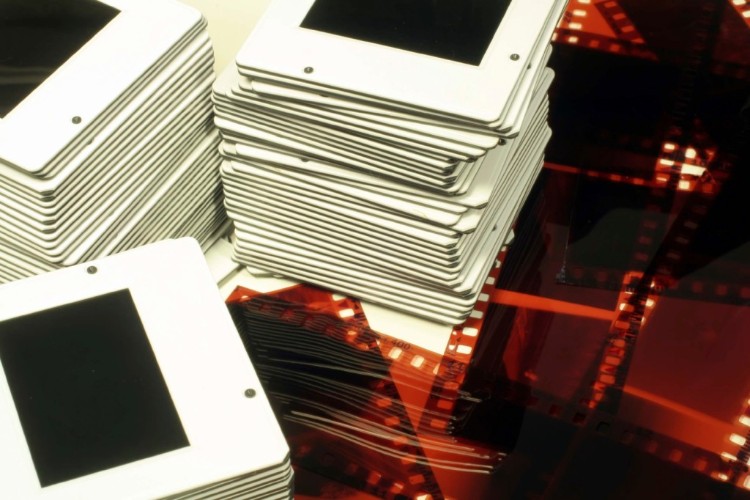 Photo Scanning is Our Core
Memory Fortress was founded as a photo digitization company and we eventually branched out to offer various digital transfer services. As more customers approached our company with different media formats (like camcorder recordings, scrapbooks, and film negatives) we invested in ways to help them. 
To date, we have helped thousands of families with their digitization projects. 
We know that Austin residents have thousands of print photos packed in storage bins and boxes. Our goal is to help them protect these photos while making them more accessible and sharable. 
As a bulk scanning facility, we specialize in large quantities of memories. We can handle decades of photos that need to be sorted and compiled into one location.
Christopher Wilson – "Memory Fortress was very responsive with FAST turnaround for my project. I received everything before Christmas, and I really appreciate their efficiency, polite interactions, and quality alongside affordability. I would definitely recommend this company to anybody looking for video conversion,
photo scanning
, and other media formats. I really enjoyed giving my
family their photos
electronically. It was a lot of fun to look over all the old memories and the stories they prompted by my father. Thank you."
Affordable Photo Scanning
At Memory Fortress, we strive to be the most affordable photo scanning services in Austin and the entire United States. Our goal is to make photo projects affordable to families without sacrificing the quality of our scans. 
 We treat each box of photos that we receive with the same care as if they were our own. You will receive your photos back quickly and in the same condition as when you shipped them. 
 Our pricing is based on a sliding scale. The more photos and videos you need to digitize, the less you will pay for your project. This means you can gather hundreds of prints and dozens of hours of video without worrying about the cost to digitize them.
As always, we are transparent about our pricing. Learn what we charge for scanning services and estimate the cost of your project.
Call Us Today & Place Your Orders

(678)579-2249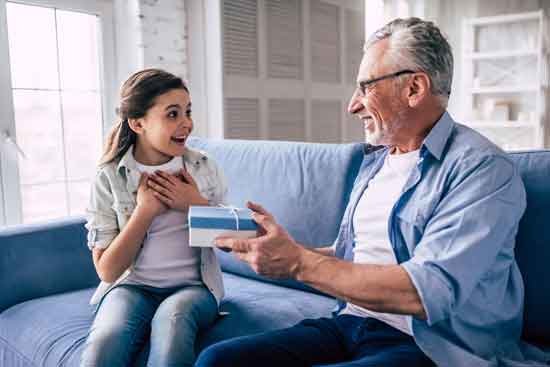 Start Your Order for Only $29
We offer affordable pricing because we stand by the quality of our work. At Memory Fortress, we know that our customers will walk away happy, which is why we can charge fair rates for our services. 
The minimum order size for a scanning project is $99. When you order today, you will only need to pay $29 down to allow our team to prepare for your order. Use our pricing page to estimate your project size to get an idea of your final cost. 
Once we have finished scanning and digitizing your photos, we will send your final invoice. With your invoice paid, we can release your digital files and ship your print photos and videos back to your house.
Photo Scanning Services in Austin and Beyond
At Memory Fortress, we pride ourselves on being the best option for Austin residents who need photo scanning and video transfer services. We offer quality customer service and a positive experience for everyone who works with our team. 
Along with photo scanning services in Austin, we preserve family memories for customers across Texas and throughout the United States. We are proud to offer our services across the country, so Americans from all walks of life can preserve their family memories. 
We deliver top-quality files at an affordable rate. We strive to offer quick turnaround times so you receive your memories quickly. 
Whether you need to convert 35 mm film, 8 mm camcorder videos, or boxes of print photos, we hope you will choose Memory Fortress.
Start your order today.
Contact Us if You Need Anything
It is our pleasure to serve all 50 States. Visit the order form here when you are ready: Order Now!
Memory Fortress headquarters is based in Duluth, Georgia:
2180 Satellite Blvd Suite 400, Duluth, GA 30097
Call us today to place your order 678-579-2249
Send us a message below if you have further questions.
National Service Area
People in every state have trusted the dedicated staff at
Memory Fortress
with their precious memories.
2180 Satellite Blvd Suite 400
Duluth
,
GA
30097
Monday, Tuesday, Wednesday, Thursday, Friday, Saturday
9:00 am – 5:00 pm