Here at Memory Fortress, we see it every day, several times a day.  Pictures, slides, and negatives will arrive in boxes to be processed, and we quickly assess the condition of all.  Most of the time, we see the effects of the ravages of time.  Images which were once pristine have now deteriorated, sometimes to the point of being unrecognizable.  And while we can halt the process (via our photo and slide scanning services and some software corrections), it doesn't change the fact that the original images are not of the same quality they once were. Image deterioration is a real problem for many Americans.
So why does this happen? Back 40-60 years ago, film manufacturers like Kodak didn't fully understand how their products would hold up in the future.  While great improvements were made in the 1980s, film products from before then haven't fared as well.  The chemicals used in make film negatives, slides, and photographic prints were less stable, and prone to color skewing over time. What this means is that even if the owner of the images took excellent care of them over the years, there is still a very good chance that the dyes underwent miniature chemical reactions that slowly changed the appearance of the pictures.
While this is certainly not an exhaustive list, some of those image deterioration effects include: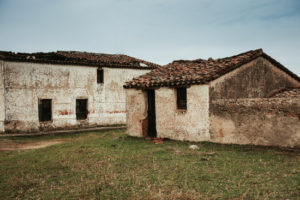 Image oxidation
Prolonged light exposure
Uneven dyefade
Exposure to atmospheric ozone
Gelatin yellowing
Silver mirroring
Emulsioncracking
Delamination
Curling
Mold
Stickiness
 All of which degrade the images over time.  There is a 100% certainty that older images have experienced some effects.  The good news is that it isn't too late to digitize them and stop the deterioration.  There is no better time than right now to gather your memories, put them in a box with instructions, and send them along to Memory Fortress to process for you. You'll get them all back in a week or two … and the knowledge that your precious memories will be preserved forever, with no further damage from image deterioration.