Eddie H. – "Thank you Memory Fortress for the great job that all of you did in reproducing the slides and pictures for me."
Sian C. – "I just wanted to say thank you for preserving the pages of scrapbooks created by my mother-in-law to commemorate my father-in-law, who passed away several years ago.  The scrapbook has been gathering dust in a corner for some time, and now we are able to share the digital images with members of the family, and have even had several photo books made.  I can't say how pleased I am with the quality of the images.  I honestly was not expecting them to turn out all that well, but they are fantastic!  I also appreciate your quick turnaround time, which allowed me to have books made in time for a family reunion.
I am thrilled with the results and being able to share these precious memories with the family, and my own son. Thank you!"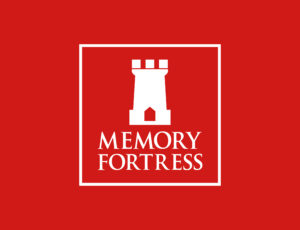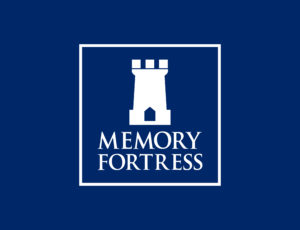 Tom M. – "Memory Fortress did an excellent job electronically archiving all of the paper photos and family videos that we owned. It was scary handing off such sacred items, but Keith and team showed a level of care that quickly earned my trust. Some of these photos and films were taken back before digital cameras, others date back to the 1800's. I have since recommended Memory Fortress to family and friends for their archiving needs."
James H. – "I was very satisfied with Memoryfortress.com. They were extremely knowledgeable in restoring my photos. I had old still photos and also some on old format tapes and disks. They put everything on DVDs and my memory stick so I can play them in all my electronic devices  .
They were fast and got the job done perfect and at a fair price. I highly recommend them and I will be using their services again!
Thank you Memory Fortress!"
Jobie T. – "Simple put – the best.  Very affordable and saved me 100s of hours scanning and cataloguing old photos.  As I was driving through Atlanta – Memory Fortress allowed me to drop my stuff on a Saturday when they were closed.  Outstanding customer service and when you compare prices, they beat 90 percent of the quotes out there.  Use this service!"
Lisa B. – "Lori and her team did a great job, were easy to work with and very friendly.  She went above and beyond to assure I had the right storage media, protect my family pictures and meet a deadline for my mother's memorial service.  I'll definitely be calling back for more work in the future. Thanks!"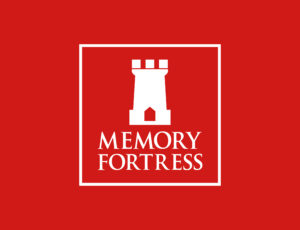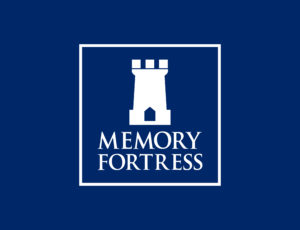 Mary P. – "Thank you Memory Fortress!  I will be using you again in the future for more photos and will also send old movie camera film.  Your turnaround time was great for my time sensitive photo book project "Christmas At Grandma's House".  After sending you 1200 physical photos from the past 30 years in a box and receiving them all back in the same order with a flash card… now it was so easy and fast to access them in digital form and personally make a photo book for all my relatives.  I am so excited to do so much more in the future.  I have already recommended you to so many friends!  Thank you also for great customer service on your website, in emails, and phone calls!  So thankful I found you through Google.  Yay!"
Julie B. – "Memory Fortress and Keith Osbon get a 5 star from me and that isn't easy to do. I did do a lot if research and called and talked to Keith several times before I sent my treasures off. Glad I did. Thank you Memory Fortress for taking such good care of my important memories!"
David L. – "Memory Fortress did an extraordinarily professional job in preparing and converting well over 100 photos to a digital format to be displayed by video at my daughters wedding.  The clarity and color were superb when seen on the large screen."
Sharon P. – "Memory Fortress made this so simple and were very easy to work with; from the shipping, to the finished product, the turnaround time and the affordable prices.  I definitely will be working with Memory Fortress again in the near future for all my scanning needs…pictures, negatives, etc.  Thanks!!"
Arlene M. – "I was a little worried to let go of a shoe box full of my kids' old pictures, but I knew I needed to convert them to a digital format. I'm talking about pictures that are 28 to 60 years old. They are my treasured memories. I contacted Memory Fortress with a question and got a phone call back right away. After a brief conversation, I feel I could trust the company with my memories. Three business days later, I got my old pictures back and a DVD with pictures that looked better than original. They were also arranged in folders as per my instruction. Job well done!"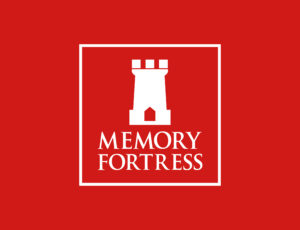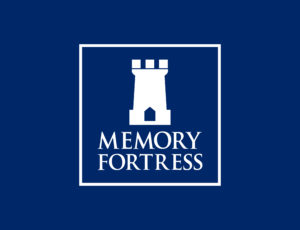 Carol T. –" I would like to thank Memory Fortress for the diligent, thorough, and careful manner in which all my pictures were scanned and stored.  I am immensely enjoying my pictures now for the first time in years, and have been able to share good memories with multiple family members. Thank you."
Randell T. –"We used Memory Fortress to help us digitize photos from the past 90 years of our organization's history.  I thought the job was impossible or, if not, way too expensive for our nonprofit.  Boy-was I wrong!  The fine folks at Memory Fortress tackled the job quickly and affordably.  We have started posting the newly digitized photos on social media and it has helped us reconnect with many of our program alumni.  Thanks Memory Fortress for helping us preserve our past so that we can once again celebrate it!"
Michael B. – "Our large digital scanning job was handled with great care from start to finish. Keith and his team stayed in constant communication throughout the process. I will be using Memory Fortress for our future projects."
Bill F. – " I was extremely pleased with Memory Fortress.  I had about 500 old slides from the 70s, 80s, and 90s that my parents had taken and were nearly destroyed by water from a broken pipe in my basement.  Memory Fortress digitized them all and now I have them both on my home PC and backed up in the cloud so they are preserved for the future.  Memory Fortress did a great job and completed everything they said they would do."