Preserve Your Memories With Our
Photo Scanning & Video Transfer Services
At Memory Fortress, we offer a wide range of services to help you protect your essential memories and keep them safe for future generations.
From photo scanning and video transfer to secure cloud storage, our team of experts will work with you to preserve your memories in a way that suits you best.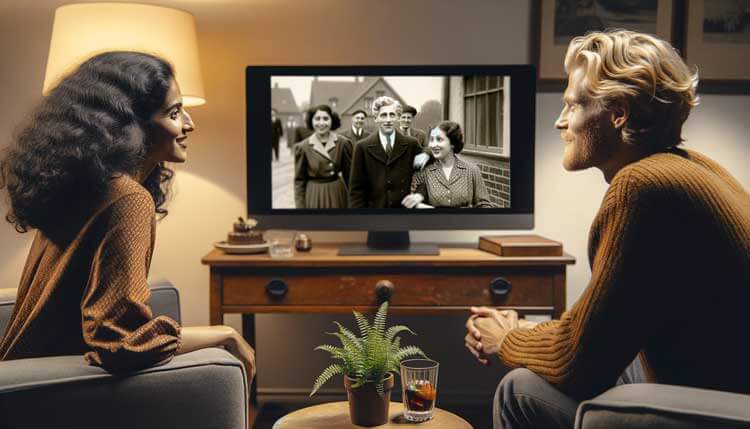 The Time Is Now To Safe Guard Your Family Memories
Easy Process
Most customers use the bright red "Order Now" button on the upper right side of the page to begin the process. When complete, you will receive an email with shipping instructions. Please follow the instructions and place the email in your box!
Organize – Customer organizes memories to the best of their abilities.
Ship – UPS or FedEx preferred. You pay the shipping to us; Memory Fortress pays all return shipping back to you.
Processing Time – Most orders take no more than five business days to complete.
Payment – The balance is due when we finish and invoice you via email. Click to pay! Or read a card over the phone.
Happiness – Enjoy your memories on USB flash drives, the cloud, or DVDs!
Prices
A small deposit is taken upfront in the order flow; the remainder is due at the end of the process upon invoicing.
1-3 tapes – $20 apiece
4-10 tapes – $18 apiece
11-20 tapes – $17 apiece
21-50 tapes – $16 apiece
51-100 tapes – $15 apiece
100+ tapes – $14 apiece
MP4 conversion – $4 apiece (optional, but required for USB flash drive and cloud deliveries)
The full pricing page is HERE.
What Makes Us Qualified?
In business since 2015, customers in all 50 states

Tens of thousands of videotapes converted to digital format

Millions of feet of movie film converted to digital format

Millions of photos and slides converted to digital format

The best equipment in the industry

The best people in the industry

Satisfaction is guaranteed

4.9 star rating on Google

Preferred partner of Heirloom

5 Business Day Turnaround Policy

We Answer The Phone!

We Respond To Your Emails!

We Don't Participate in the Prepaid Box Scam!
Photo Scanning: A Glimpse Into The Past
Photos capture fleeting moments, freezing time in a frame. Yet, as time progresses, these invaluable memories can fade.
With our state-of-the-art photo scanning services, we delve into digital preservation, ensuring that every cherished memory is saved for generations to come.
Image scanning and photo digitization have become essential today, where old photo scanning is not just a service but a need.
At Memory Fortress, we pride ourselves on our expertise in scanning photos reviving those golden moments.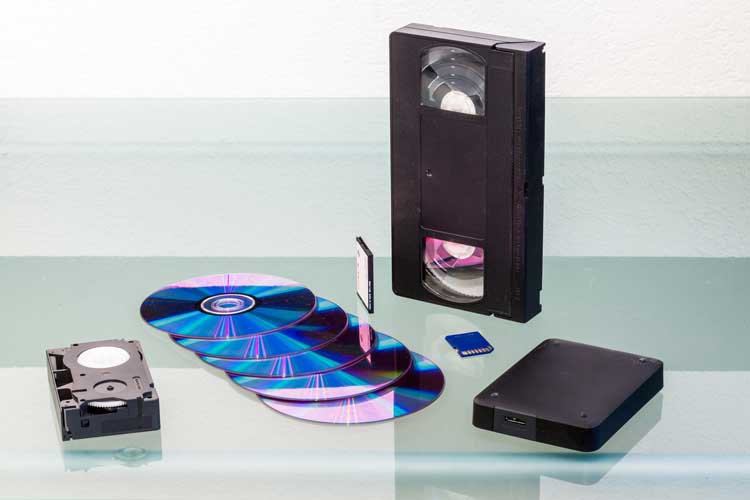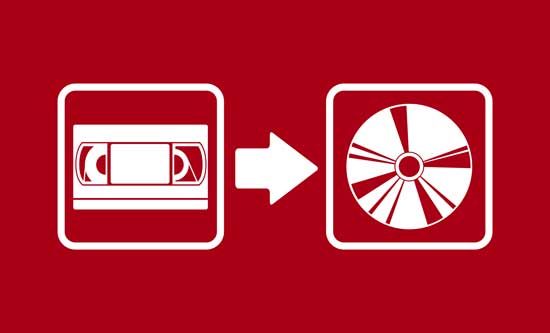 The Best Video Transfer Service: Relive Every Moment
Our video transfer service has revolutionized how we store and view our favorite moments.
The days of bulky tapes are over. With our digital transfer expertise, we can convert video mini DV tapes, be it videotape formats – VHS to digital or other formats, ensuring top-notch video file conversion.
From transferring old video tapes to intricate video digitization, we've got you covered.
My wedding VHS tape, once deemed lost, was flawlessly transferred to a digital file format by Memory Fortress. Their VHS conversion technique is impeccable!"
Affordable Photo Scanning And Video Transfer Services
We Help You Keep The Memories
For Many Generations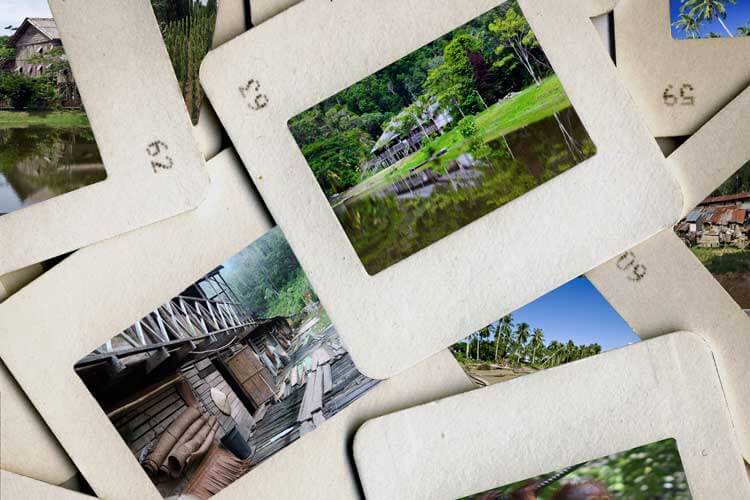 Slide Scanning
We talk to people daily who have discovered boxes of old slides from vacations and special occasions that were generations ago. Let us help you bring those precious times back to life in a shareable format.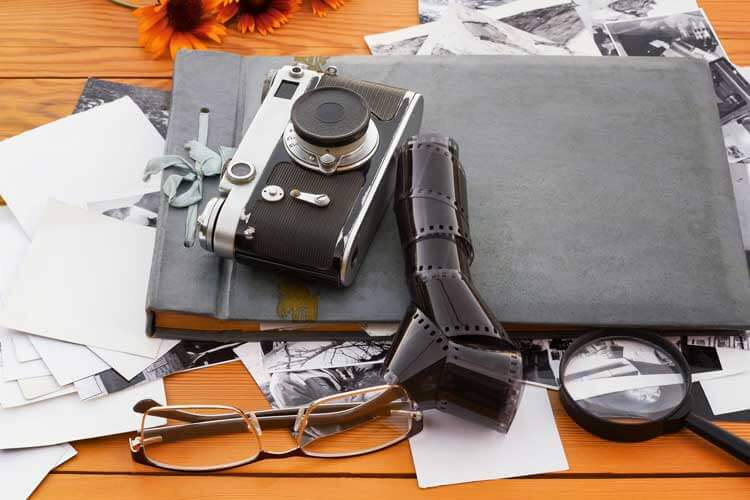 Negative Scanning
If you have slides in a box somewhere, chances are good that you also have sleeves of negatives. This is your family history. Let us help you share the love of the generations. We'll bring your memories to life. Call today.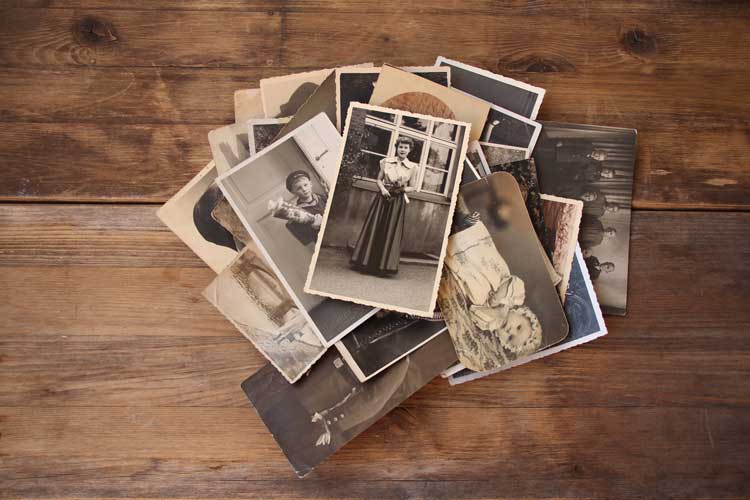 Photo Scanning
We can take that photo box and turn it into a digital format. We carefully and lovingly place all your memories on a DVD or USB flash drive. This makes reminiscing and sharing easier.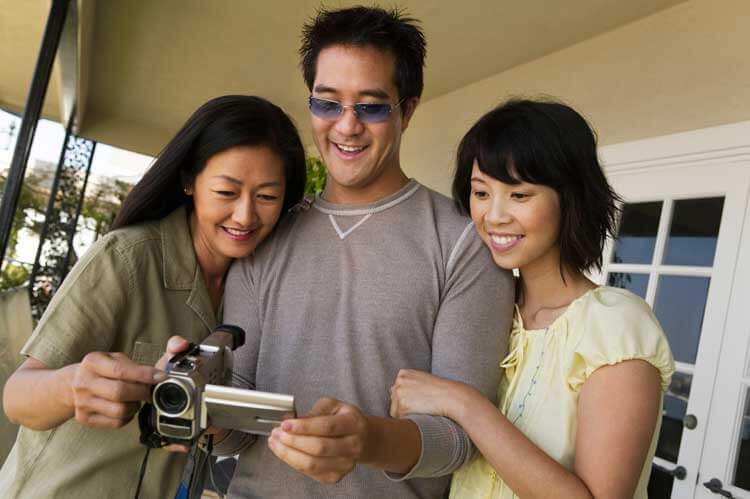 The Process
It's Easy To Transfer Movie Film, Videotapes, Old Photos, And Slides To Digital

Place Your Order
No need to count or sort.
Ship your materials to Memory Fortress.

We Scan & Review
Quality digitization in just five days.

We crop, rotate, and color-correct all images.

We remove dust and minor blemishes.

Fast, Safe, Convenient
We ship your originals and new digital memories.

All packages are tracked, and we back up all files.

Turnaround time is five business days for most orders.

Share & Enjoy
Share your new USB flash drive and DVDs

You can also download from Dropbox

All digital files can be shared easily on all platforms
Why Choose Memory Fortress?
Experience: With years of digitizing experience, our team of experienced professionals ensures the best digitizing process for each memory.
Versatility: Whether it's a DVD or thumb drive, cloud storage, or digital backup, we offer various storage options.
Customer Satisfaction: Our commitment to customer satisfaction is unparalleled. The positive feedback and high ratings we receive are a testament to our dedication.
Here are some other reasons to give Memory Fortress a call: (678)579-2249
The most affordable rates in the industry
The fastest turnaround times
Dedicated to preserving your history
Call our staff today, and let's talk about how easy it is to get your memories converted to a format that will last forever.
Call Us Today & Place Your Orders

(678)579-2249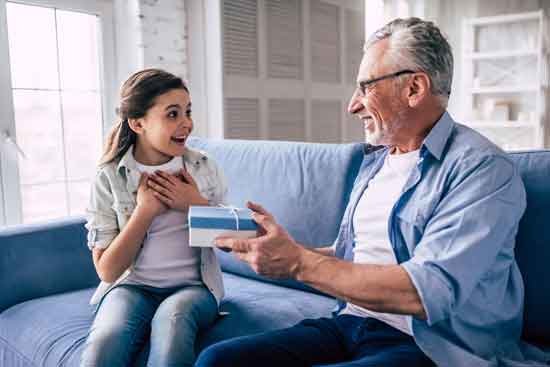 Old VHS Tapes

To

DVD Transfer

Is A Gift For Generations
Wondering what to give your adult kids for Christmas?
How about digitizing those home movies from when they were kids?
Many people with adult children love to see their childhood memories again.
It's even more fun when there are grandkids involved.
Imagine the conversations you'll have and the memories you'll share as you get together to see all those old pictures.
It allows you to tell the stories no one's heard in years.
Your family deserves to be preserved.
Place an order to convert your old memories, including photographs, MiniDVs, and photo negatives, to digital media now, or give a gift card to someone special.
You'll be glad you did.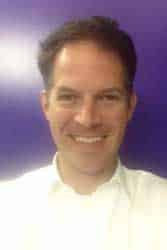 Keith Osbon
Founder/President
Keith Osbon is the founder and President of Memory Fortress. 
He has been passionate about preserving his family's history and launched the company in 2015 to address the vital need that all Americans have.
Before Memory Fortress, Keith worked as a senior executive in digital analytics, starting in 2009. 
A former Army captain, he began his post-military career in 1997 as a quantitative money manager for Goldman Sachs and JP Morgan. 
Keith has a BA from Duke University and an MBA from the University of Georgia.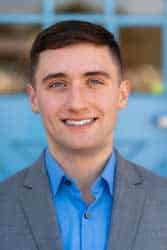 Dustin Williams
Office Administrator
Dustin Williams is the Office Administrator at Memory Fortress. He helps oversee the business's daily operations, assures the high quality of our work, and maintains customer satisfaction.
At Memory Fortress, Dustin ensures that your family's memories are handled with the same utmost care and consideration he would desire for his family memorabilia.
Dustin has over eight years of experience in customer service, including his time as a Front Desk Supervisor at Hyatt Regency Atlanta.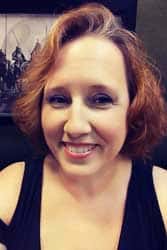 Lori Griggs
Creative Director
Lori Griggs is the Creative Director for Memory Fortress. 
She has been with the company since its inception in 2015 and has focused on photo scanning and old documents. 
Lori is an avid researcher, and much of our initial equipment came from her recommendations and purchases. 
In addition to her contributions to Memory Fortress, she is a talented painter.
She has a BFA from Georgia Southwestern University.
Securing Memories Against Time
The unpredictability of life, with threats like floods, fires, storms, and decay, can endanger our precious memories.
At Memory Fortress, we emphasize the need to protect memories. Our mission is not just to safeguard photos but to ensure that these moments remain vibrant, accessible, and immune to the passage of time.
Our digitizing service is trusted by thousands who have witnessed the magic we bring to old media. With us, your memories aren't just memories; they are legacies.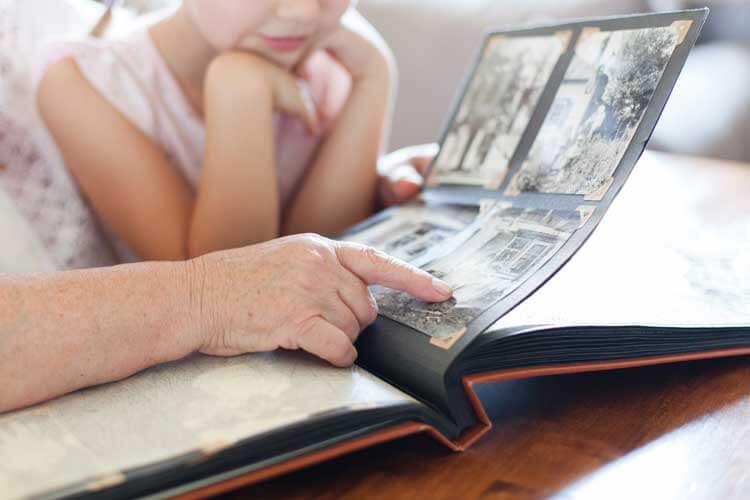 At Memory Fortress, memories aren't just images or home videos; they are emotions, stories, and legacies.
We understand the profound value of family memories, the nostalgia of old photos, and the joy in home movies. We promise to provide exceptional service that ensures you can keep memories forever.
Dive into the world of digital preservation with Memory Fortress, and let us help you relive all your precious family memories. Welcome to a fortress where memories are cherished, preserved, and celebrated.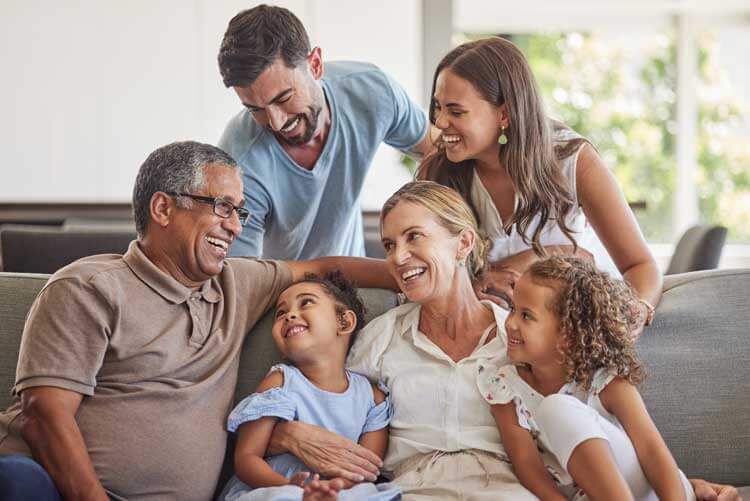 Memory Fortress: Expertise In VHS To DVD Conversion
In an age where digital media reigns supreme, the charm of classic videotapes remains unparalleled. However, as time progresses and technology advances, the need to safeguard and update these precious memories becomes vital. Welcome to Memory Fortress, where we specialize in VHS tape-to-DVD conversion service, ensuring your treasured moments are preserved and revitalized.
The Charm Of VHS Tapes In A Digital Age
VHS tapes, for many, are a nostalgic treasure trove of memories. From birthdays to weddings, these tapes captured countless memorable moments. However, VHS tapes, like all physical media, are susceptible to wear and tear. That's where our video tape transfer service steps in, ensuring that your memories are not lost to the ravages of time.
Why Convert VHS To DVD?
VHS to DVD transfer service is more than just a conversion process; it bridges the past and the present. DVDs, being a digital format, offer several advantages:
Longevity: DVDs are more durable and have a longer lifespan than VHS tapes.
Quality: Preserve the original quality of your video tapes, preventing further degradation.
Accessibility: DVDs are easily accessible and can be played on numerous devices, ensuring your memories are always at your fingertips.
Preserving The Past, For The Future
Digitizing isn't just about converting a format; it's about preserving emotions, moments, and stories. At Memory Fortress, we pride ourselves on safeguarding your memories. With each VHS tape to DVD conversion, we ensure a piece of the past is cemented for future generations.
Choose Memory Fortress: Where Memories Live On
The essence of our service lies in our dedication, expertise, and love for memories. We understand the emotional value behind each VHS tape, and our service to transfer VHS to DVD is tailored to honor that sentiment.
Embark on a journey with Memory Fortress, where your memories are not just digitized but celebrated. Choose us, and let your cherished moments shine brightly in the digital age.
Memory Fortress Video Transfer Services FAQs
What primary services does Memory Fortress offer?
Memory Fortress specializes in photo scanning and video transfer services, with the aim to preserve essential memories for future generations.
How does the process of using Memory Fortress services work?
Customers can start by clicking the "Order Now" button on the website. After ordering, they'll receive an email with shipping instructions. Once memories are organized and shipped to Memory Fortress (using UPS or FedEx), the processing time typically takes five business days. Upon completion, an invoice is sent via email for payment. Memories are then returned on USB flash drives, the cloud, or DVDs.
What is the cost structure for converting tapes to digital format?
The minimum order is $99. The cost varies based on quantity: 1-3 tapes cost $20 each, 4-10 tapes are $18 each, 11-20 tapes are $17 each, and so on, with discounts for larger quantities. Additionally, MP4 conversion is available for $4 apiece, which is required for USB flash drive and cloud deliveries.
Why should customers trust Memory Fortress with their memories?
Memory Fortress has been in business since 2015 and has served customers in all 50 states. They have converted tens of thousands of videotapes, millions of feet of movie film, and millions of photos and slides to digital format. They use the best equipment in the industry and guarantee customer satisfaction, as reflected in their 4.9-star rating on Google.
What other products or services does Memory Fortress provide?
Apart from photo and video digitization, Memory Fortress also offers services like old photo restoration, slides to digital conversion, and film to digital services. They also provide products like Memory Fortress gift cards, video books, and coffee mugs.
Can I transfer VHS tapes to a memory stick?
Yes, VHS tapes can be converted and transferred to a memory stick. Memory Fortress specializes in transforming your treasured VHS tapes into digital format and saving them onto a memory stick for easy access and sharing. This process ensures that your precious memories are preserved, and the quality of the footage is maintained.
How can I ensure the quality and safety of my VHS tapes during the conversion process?
Memory Fortress takes the utmost care in ensuring the quality and safety of your VHS tapes during the conversion process. The professional team uses the best equipment in the industry to convert your tapes to digital format, and all orders are processed within five business days to minimize the time your tapes are away from you. Additionally, Memory Fortress pays for all return shipping and provides tracking for all packages, ensuring that your tapes and memory stick are safely returned to you. Customer satisfaction is guaranteed, and Memory Fortress has a 4.9-star rating on Google, further attesting to their commitment to providing top-notch service.
How does the quality of the video content differ between DVD and USB?
The quality of the video content is generally better on a USB flash drive compared to a DVD. This is because USB drives can store video in a higher resolution, providing a clearer and more detailed image. Additionally, USB drives support a broader range of video formats, allowing for better compatibility with modern devices and software. On the other hand, DVDs may have limitations in terms of video resolution and format compatibility, which could affect the overall viewing experience.
What factors should I consider when choosing a video transfer service?
When selecting a video transfer service, it's important to consider the company's reputation, quality of service, supported video formats, turnaround time, pricing, and customer support. Opt for a provider with positive reviews, state-of-the-art equipment, and a range of supported formats to accommodate your needs. Ensure they offer a reasonable turnaround time, transparent pricing without hidden fees, and responsive customer support to assist you throughout the process.
How does the video transfer process work?
The video transfer process involves converting analog video content from formats such as VHS, Hi8, or MiniDV into a digital format, such as DVD, USB, or cloud storage. This is typically achieved using specialized equipment that captures the analog video signal, converts it to digital, and then stores it on the desired medium. The goal is to preserve the quality of the original content while making it accessible and shareable on modern devices.
What are the benefits of transferring videos to digital formats?
Transferring videos to digital formats offers numerous benefits. Digital formats are more durable and less prone to degradation over time compared to analog formats. Digital files are easier to store, share, and access on various devices, making it convenient to relive cherished memories. Additionally, digital files can be easily duplicated and backed up, providing an added layer of security for your valuable content.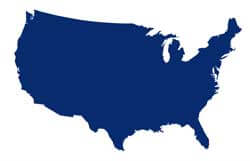 We Serve All Of The United States
It is our pleasure to serve all 50 States.
Our customers rely on us to deliver a top-quality product that is affordable with a fast turnaround time.
When you need to convert 35mm film 8mm camcorder videos into the latest digital formats, USB or DVDs, we hope you will choose Memory Fortress.
Visit the order form here when you are ready. > Order Now!
Call us today to place your order: 678-675-0014
Send us a message below if you need additional information.