Why Do This?
It started off as the solution to a problem.  We had over 15,000 pictures, at least 25 camcorder tapes, and many assorted slides and negatives.  Our parents had at least that much themselves, and none of it had been digitized. All the digital images were from 2005 and after, but everything prior to that was in a photo album that required a specialized scrapbook scanning service, or in a shoebox, or in the closet in a bag.  It was semi organized at best and spread out across three rooms.  After determining that doing the work ourselves would take far too much time and money, we chose an online service and shipped off our photos.  The company did a decent job – everything got scanned and as far as we know, no pictures were lost – but the scanning and digitizing quality was iffy. There was no color correction and at least a third of the digital images were not oriented properly, so we had to rotate 5,000-6,000 ourselves by hand.
It was obvious to us that millions of Americans were going to have the same issues we had, and so an idea was born.  Since we strongly believe that everyone should be remembered, creating digital copies of memories seemed like the perfect way to do that. Thus, we created Memory Fortress in 2015 to give our fellow Americans high-quality digitizing and scanning services.
Our scanning service gets a lot of feedback on the work we do from our customers.  Fortunately for us, nearly all of it is positive, and the rest is constructive.  With that feedback comes other customer questions, unrelated to the quality and speed of our work.  One of the most common questions is: "Why does Memory Fortress exist?"  My personal take on the question is that our customers are looking for some underlying motivation, one besides profits and employment.  And they would be 100% correct.  We do have other reasons for creating this company and offering our services, and I thought the reasons are worthy of a blog post.
We can help you.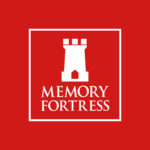 Memory Fortress exists to make sure that everyone is remembered.  That's why we make it easy to do business with us.  That's why we have the lowest prices.  That's why we have free return shipping.  That's why we operate out of an office instead of traditional retail space.  And that is why the website is red, white, and blue.  We owe a great debt to those who came before us, who fought and died for our country, and who built the world we find ourselves occupying.  Our company culture is one of tradition, of patriotism, and of remembrance.  We are passionate about helping people preserve their own histories, and making sure that guys like Fred are known and remembered 1,000 years from now.