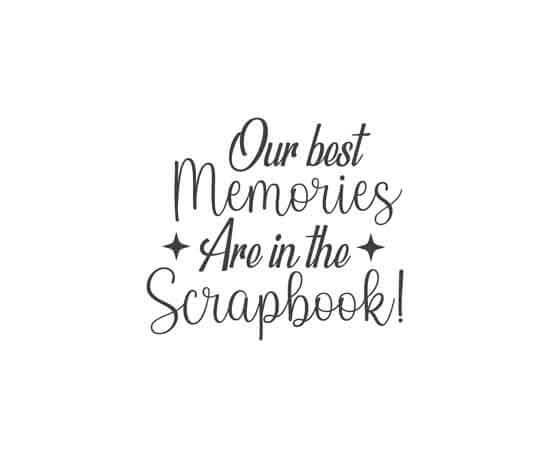 Scrapbooking Is A Beautiful Way To Preserve Memories
In the age of digital photos and fast-paced living, scrapbooking remains a cherished hobby for many.
It's a beautiful way to preserve memories and create tangible keepsakes that tell the stories of our lives.
If you have a scrapbooker in your life, you know how passionate they are about their craft.
That's why finding the perfect gift for them can be a delightful way to show appreciation.
In this article, we'll explore the top 10 scrapbooking gifts that will bring joy to any memory enthusiast.
Whether it's the holiday season, a birthday, or a special occasion, these ideas will make the perfect fit for your beloved scrapbooker.
Ultimate Scrapbooking Gifts Guide: Top Picks for Craft Lovers
Scrapbooking is an art form and a way to preserve precious memories.
After a vacation, an avid scrapbooker might maintain a few essential photos, ticket stubs, fliers, and other mementos that highlight their fun.
Designing and creating each page is just as important as preserving the content.
Don't sweat if there is an avid scrapbooker in your life who you need to find gift ideas for.
There are plenty of ways to celebrate this hobby and make it more enjoyable for your loved one.
Here are five awesome scrapbook present ideas for the scrapbookers in your life, whether you are shopping for a parent, sibling, partner, or friend.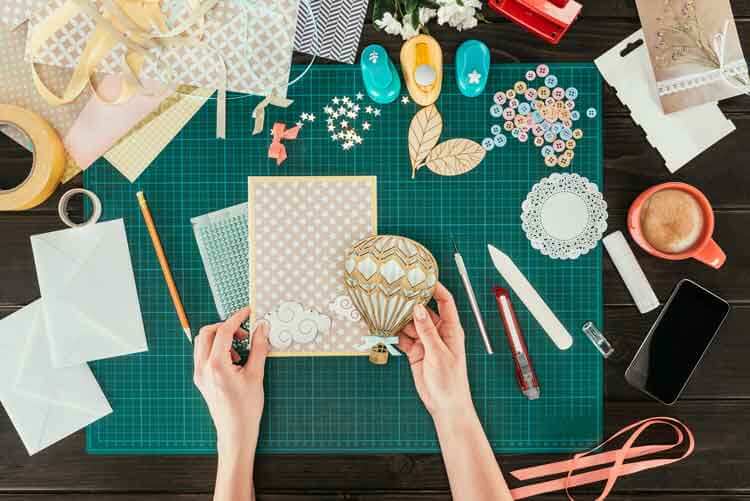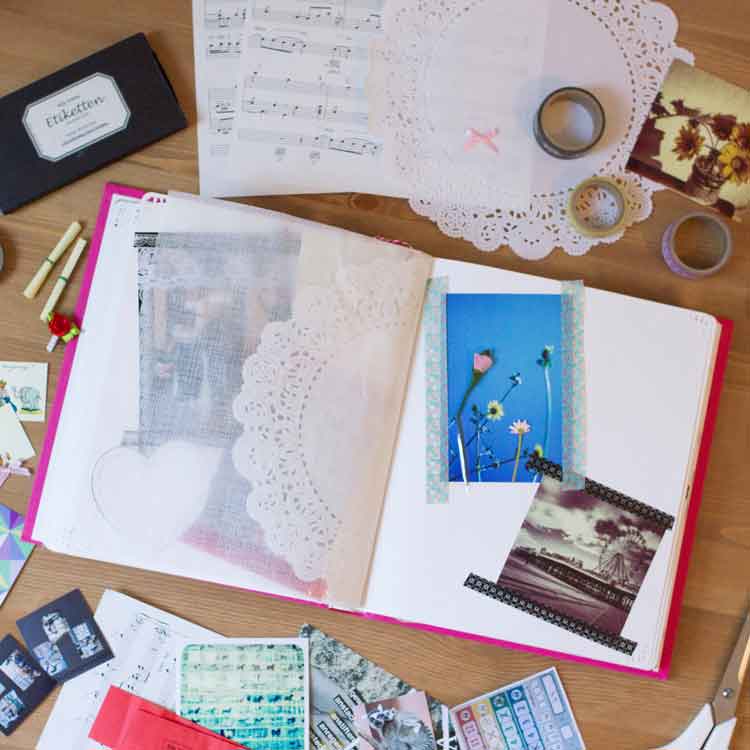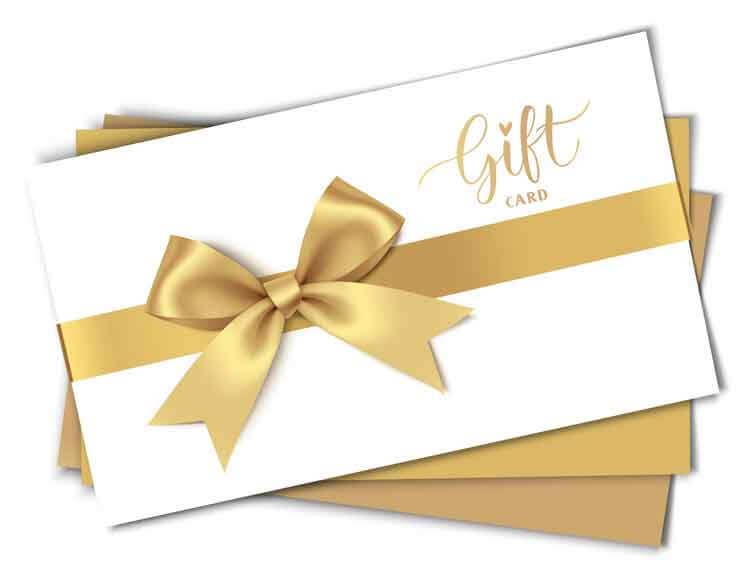 2. Crafting Gift Cards
Developing gift ideas for scrapbookers can be challenging because the craft is personal.
Each page reflects a special event or memory in that person's life. Instead of trying to guess what they need, consider buying them a crafting gift card instead.
This is a great way to support local crafting stores in your area or an opportunity to explore new crafting shops in different parts of your state.
You can even give your loved one a fun craft-shopping day by taking a road trip and enjoying lunch in another town.
While a crafting gift card is usually a safe bet for the scrapbooker in your life, check on sites like Amazon or Etsy to see if they have active wish lists.
You might be able to find a few scrapbook present ideas they want but don't have the budget to buy.

3. Cricut Machine
If the scrapbooker in your life has a dedicated crafting space for this art, ask if they could benefit from a Cricut machine (if they don't have one already).
These tools allow crafters to create die-cut patterns, turning basic squares into beautiful shapes.
Cricut machines can speed up the crafting process and make each page even more creative than the last. 
Could you talk to your loved one before you purchase one of these machines?
First, they can get expensive. Die-cutting machines can cost more than $300 when bought new.
There are also portable models for around $30, but your friend or family might want something else. 
You can save the receipt with a die-cut machine to surprise your loved one. Let them know that if it's not a suitable model, you can replace it with the one they want.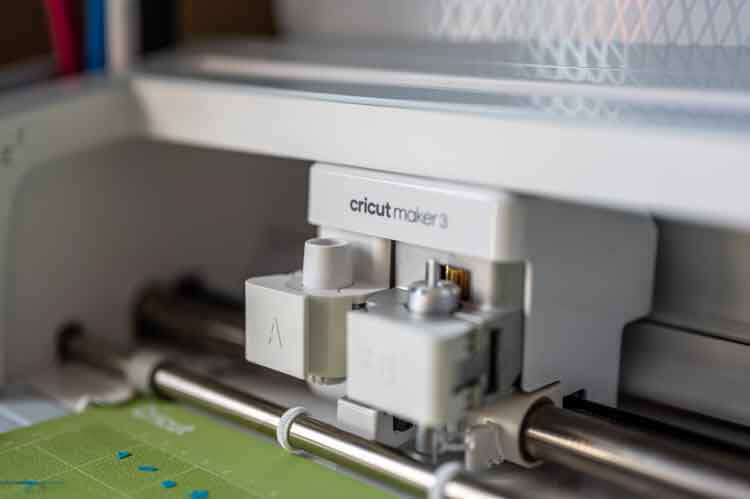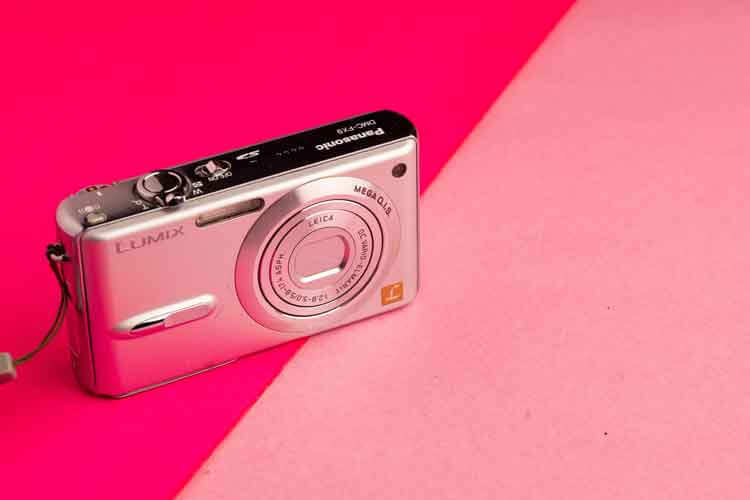 4. A Film Camera And Development Gift Cards
While smartphones can take dozens of photos every minute, film photography returns.
More people are learning to live in the moment and embrace the world of film.
There are also plenty of gifts for scrapbookers that relate to film photos.
For example, your loved one might enjoy taking pictures with film and printing them (just like back in the 90s).
They can then add these printed photos to their scrapbooks. 
Check whether your friend or family member has an old film camera or look for one online.
(Please watch on eBay or visit nearby thrift shops for affordable options.) You can also give them a gift card to a printing studio to turn film rolls into prints. 
Even if the scrapbooker in your life doesn't want to use a film camera, you can still help them print photos at their nearby CVS or Walmart so they can add these images to their books. 
5. Scrapbooking Stamps Are A Perfect Choice
Scrapbooking stamps are a cherished and thoughtful gift choice for any scrapbooker.
These versatile tools offer endless creative possibilities, making them an excellent addition to any scrapbooking arsenal.
With various designs, themes, and sizes, scrapbooking stamps can add flair, depth, and personalization to every page and project.
Whether your loved one is a seasoned scrapbooking enthusiast or a beginner exploring the world of memory crafting, scrapbooking stamps provide an opportunity to elevate their artistry and create beautifully detailed, unique, and heartfelt scrapbook pages.
They are a gift that keeps on giving, enabling scrapbookers to express themselves creatively and commemorate their cherished memories in a truly personalized and meaningful way.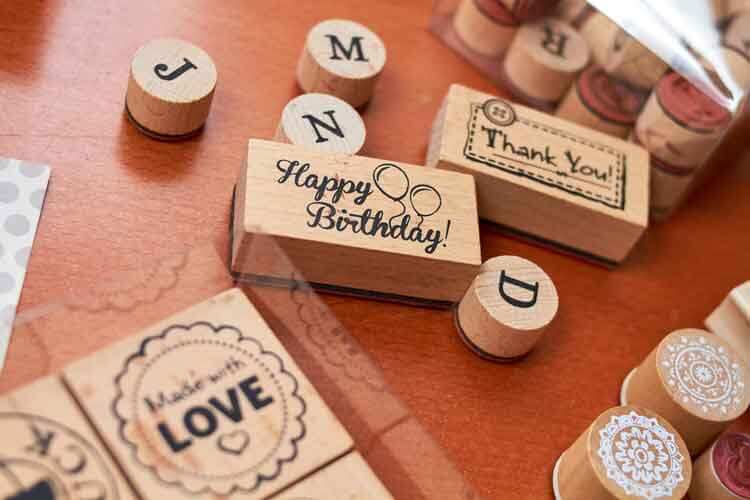 6. Washi Tape: Adding Color And Flair
Washi tape is a must-have for any scrapbooking enthusiast.
This decorative adhesive tape comes in various colors and unique designs, making it a versatile tool for adding style and personality to scrapbook pages.
With different themes and patterns, washi tape allows scrapbookers to create beautiful borders, accents, and backgrounds.
Gift your favorite scrapbooker a set of high-quality washi tapes, and watch their creativity flourish as they bring their scrapbook pages to the next level.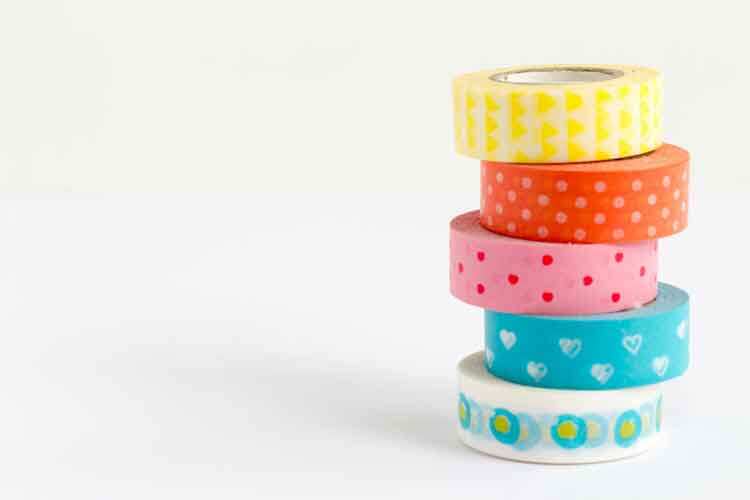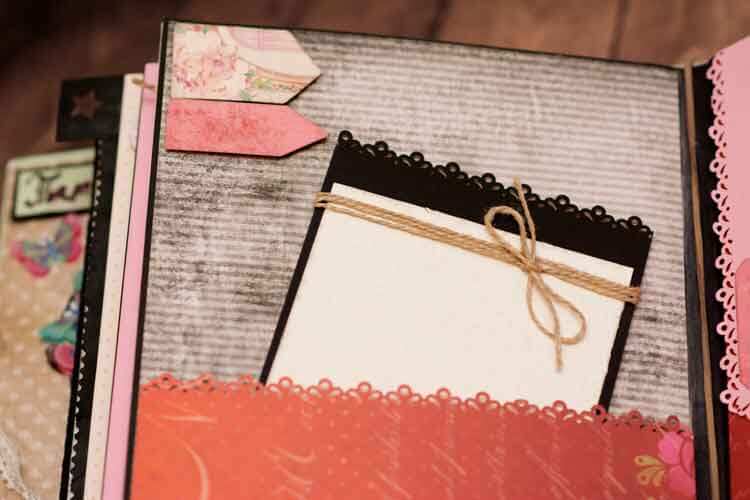 7. Scrapbook Pages: The Foundation of Creativity
Scrapbook pages are the canvas on which memories are artfully arranged and preserved.
As a scrapbooking gift, high-quality scrapbook pages are always appreciated. Please look for acid-free pages that won't yellow or deteriorate over time, ensuring the memories within remain vibrant and intact.
Whether your scrapbooker prefers plain pages for a minimalist look or pages with pre-designed backgrounds for added flair, you can't go wrong with this thoughtful and practical gift.
8. Scrapbook Albums: The Memory Fortress
A scrapbook album is the heart and soul of a scrapbooker's work. It's where the magic happens, where memories come to life, and where creativity knows no bounds.
Consider gifting a high-quality scrapbook album with a hardcover, which provides protection and adds a touch of elegance.
Albums come in various colors, sizes, and styles, allowing you to select the perfect fit for your loved one's scrapbooking journey.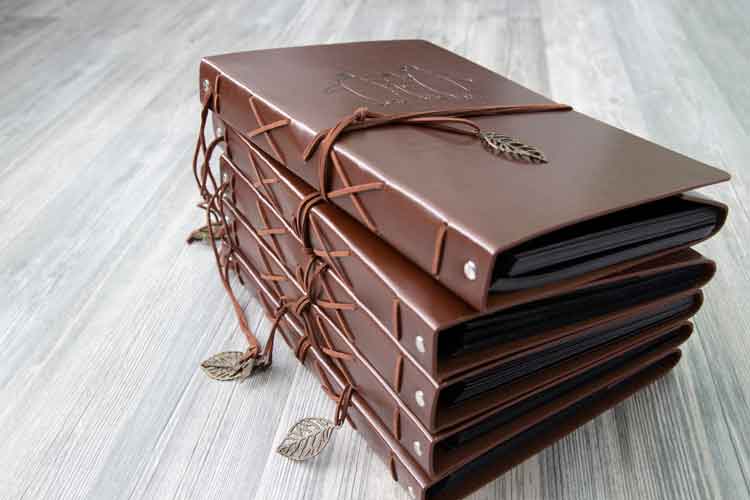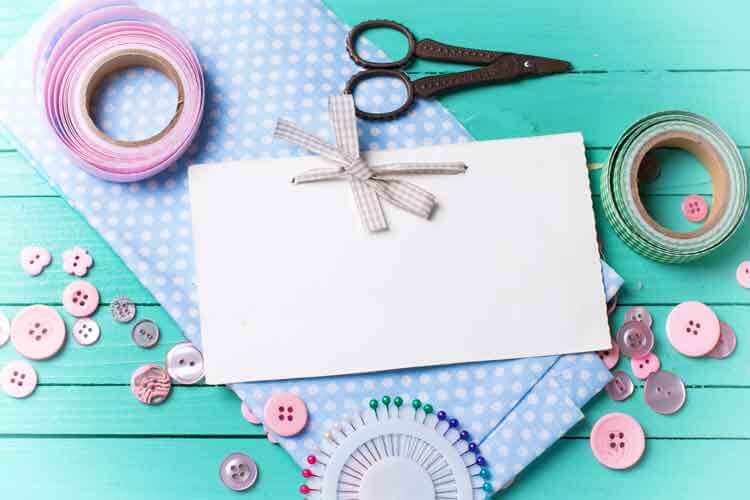 9. Scrapbooking Kit: All-in-One Creativity
A scrapbooking kit is a great idea for those looking to make a significant impact with their gift.
These kits typically include a variety of essential supplies such as paper, ink pads, pressed flowers, pocket cards, and even gift tags.
It's like giving a treasure chest of creativity, providing everything needed to embark on exciting scrapbooking adventures.
Whether your scrapbooker is a seasoned pro or just starting, a well-curated scrapbooking kit is a thoughtful and comprehensive gift.
10. Gift Certificates: The Gift of Choice
Sometimes, the perfect gift is the one your scrapbooking friend can choose for themselves.
Gift certificates to their favorite scrapbooking supply store are a great choice.
It allows them to pick out the specific items they've had their eye on, whether it's a new scrapbook album, unique designs of paper, or a set of ink pads.
This thoughtful gesture ensures that your gift will be both appreciated and put to good use.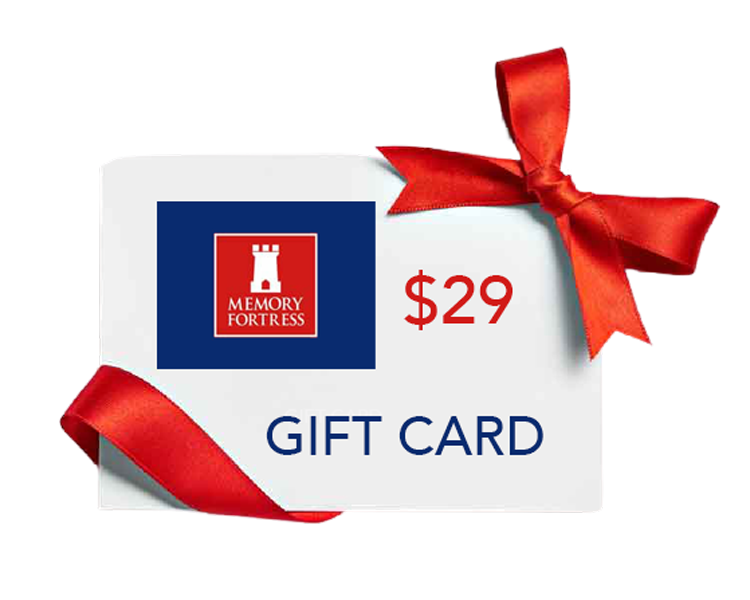 Bonus Gift: Your Time
Many of this list's gift ideas for scrapbookers focused on tangible items.
However, giving your time could be one of the best gifts.
Consider asking your friend or relative to show you their favorite scrapbooks and tell you about them.
Sit with them while they craft. You can also dedicate time on the weekends to scrapbooking, where busy parent can step away from their kids and enjoy crafting to destress. 
Quality time is a love language for many people.
It would help if you considered tapping into this for the scrapbooker in your life.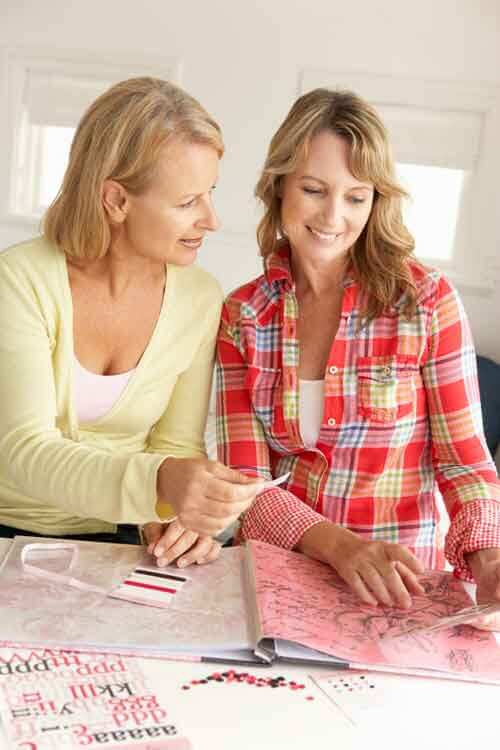 Going Beyond the Basics: Unique Scrapbooking Ideas
While the above gifts will please any scrapbooker, consider going the extra mile by exploring more unique and specialized options. Here are some additional ideas to consider:
1. Different Themes: Many scrapbookers enjoy creating themed albums. Consider gifting materials related to a specific theme, such as travel, weddings, or family history.
2. Unique Designs: Look for scrapbooking supplies featuring unique and eye-catching designs. From vintage patterns to modern aesthetics, there are countless options to cater to different styles.
3. Pressed Flowers: For a touch of nature, include a selection of pressed flowers and leaves that can be incorporated into scrapbook pages, adding a beautiful and organic element.
4. Card Makers' Delight: If your scrapbooker enjoys card making, consider including specialty papers, stamps, and die-cutting tools.
5. Variety of Colors: Ensure your gift includes a variety of colors and shades, as scrapbookers love to play with different color palettes to evoke different moods and themes.
Ink Pads: Ink pads add depth and dimension to scrapbook pages. Opt for a set with many colors to expand creative possibilities.
Find the Perfect

Scrapbooking Gifts For Craft Lovers

Today
If you aren't sure what to give the scrapbooker in your life, buy a gift card from Memory Fortress.
This is a great way to celebrate all of the brilliant scrapbooks your loved one has created over the years without getting in their way.
Digital scrapbooks can preserve these pages while making the content easier to share online. 
Buy your gift card today to celebrate a birthday, anniversary, graduation, or any other important milestone.
Final Thoughts On Scrapbooking Gifts
Scrapbooking is an art form that allows us to capture the moments and memories that matter most. By giving the gift of scrapbooking supplies, you're showing your support for this beloved hobby and helping your loved one continue to create beautiful keepsakes.
Whether it's through washi tape, scrapbook pages, or a complete scrapbooking kit, any scrapbooker will cherish these gifts. So, this holiday season or on any special occasion, consider these perfect gift ideas to make your scrapbooking friend's memory fortress even more remarkable.