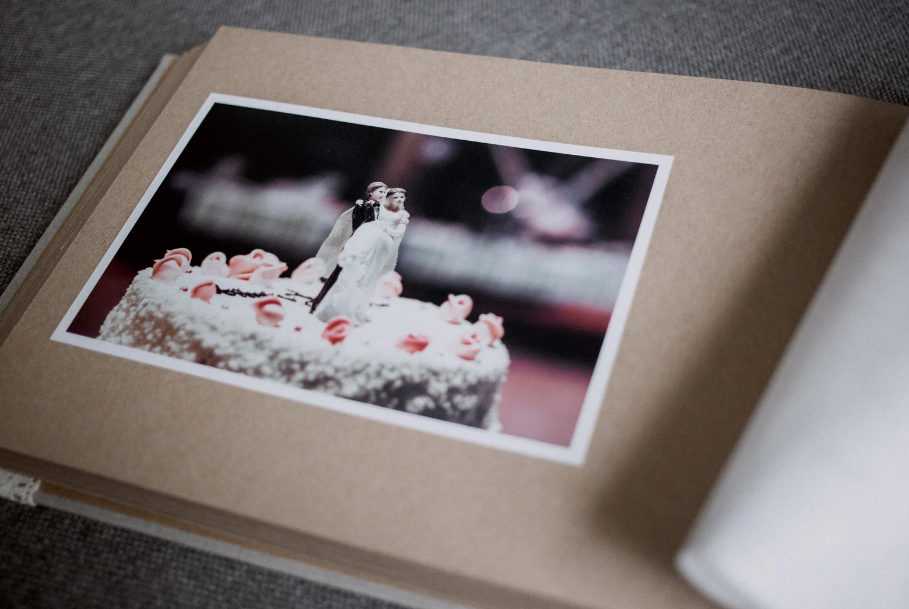 There are several benefits of digitizing your family memories professionally. You can protect your existing photos in the event of a disaster or reduce the amount of storage space you need in your home. Digitizing memories also makes it easier to find specific files and share them with friends and family.
At Memory Fortress, our customers often share with us why they want to digitize photos, videotapes, and other memories. It gives our team a sense of pride in our work knowing that a digitization project is helping a customer create a visual family history or protect photos ahead of an important move. 
Learn about some of the top benefits of digitizing your family memories and how you can work with our team to secure your photos and videos.
Top Benefits of Digitizing Your Family Memories
Customers from all walks of life ask about professional digitization. Here are a few benefits of turning your physical photos and videos into digital files. 
Store your memories in the cloud.

Prevent your memories from fading over time. 

Keep files in multiple formats.

Organize your files to find them faster. 

Share memories with friends and family easier.

Document your family history. 

Reduce clutter in your home.
We can handle scanning projects at almost any scale. Whether you have 100 photos to scan or 10,000, our team is here to turn physical prints into digital files.
1. Store Your Memories in the Cloud
At Memory Fortress, we can deliver your pictures in a variety of formats, from DVDs and USB drives to cloud files. However, storing your files digitally in the cloud is one of the best ways of preserving and digitizing memories.
With cloud storage, you don't have to worry about any lost photos or videos in the event of a disaster. If you experience a house fire, your memories will still be stored online. If you need to evacuate your home ahead of a hurricane or flood, you won't have to pack up boxes of albums. 
One of the main benefits of digitizing your family memories is that you can rest easy knowing that you will always have access to your photos as long as they are stored securely. 
2. Prevent Your Memories From Fading Over Time 
It's hard to store photos and videos in a format where they can last. While experts recommend keeping photos in a cool, dry place – and preferably in a dark area – you always run the risk of photos getting damaged or fading over time. During humid summers, photos can stick together or the colors can warp. Even photos protected in albums can get damaged if they are exposed to moisture or excess sunlight. 
By digitizing your memories, you will always have a high-quality image as clear and bright as when you remember. Even if your original files last for years, you can still turn to digital copies when you need to. 
3. Keep Files in Multiple Formats
Technology continues to evolve. File formats that were considered modern and high-tech a few decades ago are now considered outdated. It's not uncommon for today's laptops to sell without CD or DVD players because users don't use this technology as much. Everything is stored in the cloud or on hard drives. 
Digitizing memories allows you to stay up to date with technology. You will still have access to the original photos but can keep virtual copies stored online or on your computer. With this storage option, you don't have to worry about losing photos if technology moves forward once again. Today's digitization protects your files for tomorrow.
4. Organize Your Files to Find Them Faster 
Some people love sorting through hundreds of loose photos and curated albums to find key memories, but not everyone has the time to do this. If you need to find key photos (like childhood memories of your kids ahead of their graduations or weddings), consider digitizing those memories. You can sort your files quickly and organize them in groups with clear labels. 
Whenever you need to pull a quick memory or find photos of a specific event, you can easily turn to your digital copies and save hours of searching and sorting.
The internet has done wonders to bring people together. With just a few clicks, you can catch up with a distant aunt or a sibling who lives across the country. High school friends can look back on fond memories from important football games and unforgettable prom nights. 
When you digitize your memories, you can share them online with your far-away friends. Instead of looking for and scanning individual pictures, you can digitize all of your files at once with a professional service. Your friends and family members will be eager to see the memories that you have held dear all of these years.
6. Document Your Family History
Are you an amateur genealogist for your family? Do you document notable events each year and track the lives of your family members to preserve key memories? At Memory Fortress, we can help you serve as the family historian by digitizing files in a manner that is easy to organize. 
Digitizing physical memories can help you tell your story and pass it on to the next generation. Your grandkids and their children will grow up knowing how you served in the Vietnam War or what it was like growing up in the 20th Century. 
By using a professional service, you can digitize thousands of photos at once. You can gather photo albums from multiple relatives so your entire family history is located in one place.
7. Reduce Clutter in Your Home
If you are downsizing or moving, then you might be surprised by how much stuff you have. From boxes of holiday decorations or piles of clothes you no longer wear, moving is a time to let go of what you no longer need. 
We increasingly work with customers who are eager to digitize their memories in order to free up space. They are unable to move with several boxes of photo albums or piles of VHS tapes. These customers want to preserve their memories but can't keep the physical copies with them. 
We will always return the physical copies of the memories that you send us. Once you receive the photos back and the digital files we created, you can decide what to do with the albums and videos to free up storage space. We also have an option for disposal on our end – we wait two weeks after delivery to make sure you are happy with our work before we dispose of your physical copies.
Start Your Digitization Project Today
You can take your first steps to digitize your photo prints, videotapes, and other physical memories. For a $29 deposit, you can let our team know to expect your photos. We strive to process, scan, and return your photos as quickly as possible. In most cases, our team has a turnaround time of 5 business days or less. 
Enjoy the benefits of digitizing your family memories. Order now to turn your precious prints into digital memories that will last.
Michael B. – "Our large digital photo scanning job was handled with great care from start to finish. Keith and his team stayed in constant communication throughout the process. I will be using Memory Fortress for our future projects."
We digitize everything right here at our facility in metro Atlanta, processed by US citizens.
We Serve All Of The United States
It is our pleasure to serve all 50 States.
Our customers rely on us to deliver top-quality video and photo scanning resolution for their memories that is affordable, with a fast turnaround time.
When you need a service to digitize pictures or convert 35mm film, 8mm camcorder tapes to DVD or digital USB, we hope you will choose Memory Fortress.
Visit the order form here when you are ready to invest in the best way to transfer VHS, photos, and other memories to DVD. > Order Now!
Call our video tape transfer service today to place your order 678-579-2249
Send us a message below if you have further questions.
2180 Satellite Blvd Suite 400
Duluth
,
GA
30097
Monday, Tuesday, Wednesday, Thursday, Friday, Saturday
9:00 am – 5:00 pm