Slide Scanning Service Just 

$29 Deposit To Start
Your 35mm slides are precious memories and it's time to update them to new digital media.
Send in your Slides and negatives to Memory Fortress now and we will transfer them to DVD, USB flash drive, and/or Dropbox (cloud delivery).
For as little as $29 you can start your order today!
Learn more about our slide scanning services and our simple process below…
Slide Scanning To Digital USB
The P
hoto Scanning Service 

Process

Place Your Order
No need to count or sort
Pay only $29 deposit now
Ship your materials to Memory Fortress


Fast, Safe, Convenient
We ship your originals and new digital memories
All packages tracked, all files backed up by us
Turnaround time is 5 business days for most orders

Pricing for Processing:
1-500 slides – 49 cents each
501-1,000 slides – 48 cents each
1,001-2,000 slides – 47 cents each
2,001-3,000 slides – 46 cents each
3,001-5,000 slides – 45 cents each
over 5,000 slides – 44 cents each
Additional notes:
There is no difference in price between formats.
Orders under 4,000 slides should take 1 week.
10 cents per slide removal fee if slides are in metal brackets.
The $99 minimum order size applies to slide scanning also!
Delivery Options:
DVDs – one DVD should be enough space to hold all of your digital slides.
USB flash drives – 90% of our customers choose this option.  No limits on space.
External hard drives – You probably wouldn't need these unless you were combining slides with a large video order.
Dropbox – Also a great option for customers with larger quantities.
Digital format – All digital files you receive will be .jpg format. TIFF format is also an option (please ask).
Delivery Pricing:
DVDs – no additional charge.
Additional DVDs – $9 per DVD for the 2nd and all subsequent copies.
USB flash drives – same as on the Pricing Grid (8GB=$12, 16GB=$20, 32GB=$33, 64GB=$45, 128GB=$65, 256GB=$85), all fully loaded.
External hard drives – $145 for a fully loaded 1TB Seagate external drive. Custom pricing on drives greater than 1TB.
Dropbox – $10 flat charge.  Dropbox link is active for 14 days after you pay.
Bill F.
 – " I was extremely pleased with
Memory Fortress
.  I had about 500
old slides
from the 70s, 80s, and 90s that my parents had taken and were nearly destroyed by water from a broken pipe in my basement. 
Memory Fortress
digitized them all and now I have them both on my home PC and backed up in the cloud so they are preserved for the future. 
Memory Fortress
did a great job and completed everything they said they would do."
Additional Details About Our Slide Scanning Services
When was the last time you pulled out your slide projector to view your old slides?
We already know the answers odds are that it was before 1985. 
There was a time when the slide projector and slide carousels seemed poised to take over the world. 
Granted, their heyday was the 1950s through the mid-1970s, after which other forms of media began to render slides obsolete. 
But Kodak continued making the carousel projector through October 2004.
This means that tens of millions of households still have their slide projectors and slide carousels. 
Like photographs, slides are prone to deterioration after some time.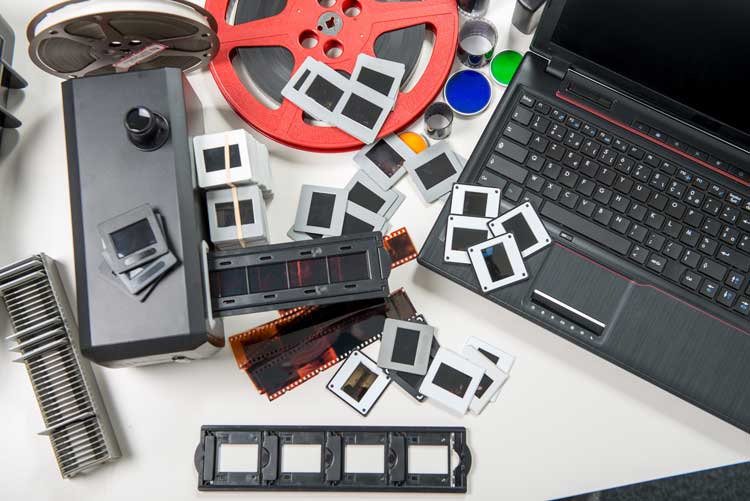 Customers who have large quantities of photographs and slides gravitate towards digitizing the photos, but not the slides. 
Historically, there wasn't a right way to digitize slides. Either it was too expensive, or digitizing services didn't want to purchase the equipment required. 
(That's still the case; try getting anyone else to digitize slides for less than 50 cents per slide on a regular order!) 
We've changed all that, however.
We've worked hard to get our processes efficient enough to bring you super high quality at a fair price and a fast turnaround time.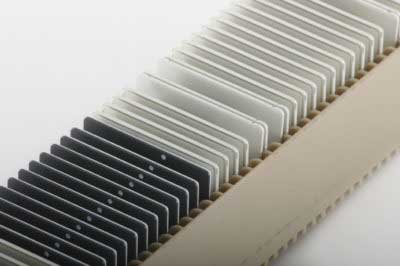 Memory Fortress wants all of your slides. Customers with large quantities of slides tend to be older citizens, and they have a particular problem.
Their younger family members are usually unaware of the thousands of slides stashed away around the house.
Those memories are at least as valuable as the ones in the albums and shoeboxes!
We take the same care with your slides as we do with your photographs. The technology is slightly different, but the result is the same.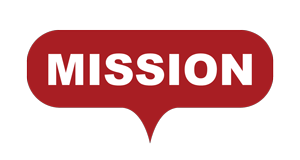 Our mission is simple.
We partner with you to
preserve your memories
.
Old photos
fade, negatives can melt in the heat of an attic, etc. We work with our customers to put your legacy in a
digital format
to preserve it for future generations. These are the images that make up your history. We feel strongly that this is something worth protecting. Here are some other reasons to give us a call:
The most affordable rates in the industry
The fastest turnaround times
Dedicated to preserving your history
Call our staff today and let's talk about how easy it is to get your memories converted to a format that will last forever.
Call Us Today & Place Your Orders

(678)579-2249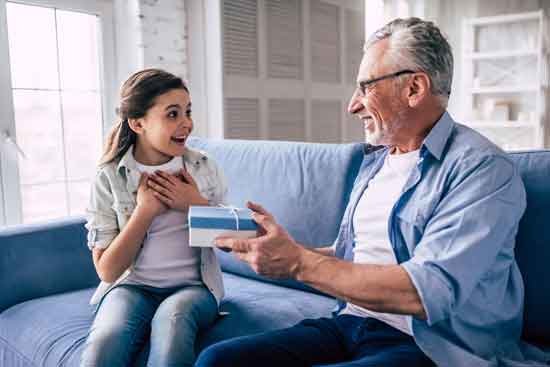 Wondering what to give your adult kids for Christmas? How about
digitizing those home movies
from when they were kids? We find that many people with adult children love to see their childhood memories again. It's even more fun when there are grandkids involved. The grandkids get a huge kick out of seeing how young Grandma and Grandpa were along with how cute their Mom or Dad was at that age. Imagine the conversations you'll have and the memories you'll share as you get together to see all those
old pictures
. It gives you a chance to tell the stories no one's heard in years. Your family deserves to be preserved. Call the staff at the
Memory Fortress
today. You'll be glad you did.
Transform Your VHS Tapes Into Timeless DVDs: Discover Memory Fortress, The Premier VHS to DVD Conversion Service Near You
Unlock a treasure trove of memories with Memory Fortress. In need of the leading VHS to DVD?
Preserve and relive the magic of your cherished VHS tapes by transforming them into high-quality DVDs that will stand the test of time.
With Memory Fortress, you can trust our expertise, exceptional customer service, and commitment to outstanding results.
Don't let your precious memories fade away – choose Memory Fortress and preserve them for generations to come.
2180 Satellite Blvd Suite 400
Duluth
,
GA
30097
Monday, Tuesday, Wednesday, Thursday, Friday
9:00 am – 5:00 pm