Best Slides Scanning Service – Premium Image Digitization
Memory Fortress takes pride in being a leading slides scanning service provider, transforming your precious memories into modern digital media formats.
With years of expertise in the digitization industry, we offer unparalleled slide scanning services that stand out in the sea of image scanning options.
Why Choose Memory Fortress For Slide Scanning?
Unique Scanning Process
Our slides digitized service is not a mere transaction; it's a careful preservation process.
Each slide is manually scanned by hand, ensuring every memory is captured with the highest fidelity.
We understand the nuances of how to scan slides, providing a service that's both personal and professional.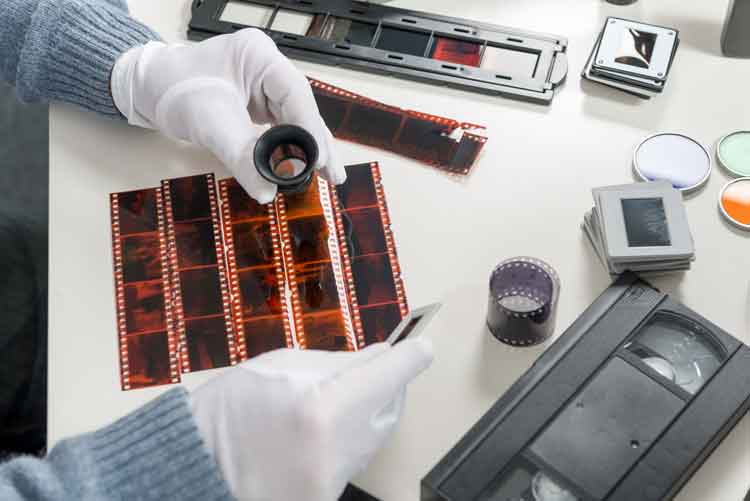 Photo Scanning
(base pricing is to DVDs, optional conversion to MP4 is +$4 per tape)
Slide Scanning
(base pricing is to DVDs, optional conversion to MP4 is +$4 per tape)
Full Price List
External Hard Drive (1TB)
Free shipping for orders $99+
Covers the entire order, unlimited emails
8GB USB / USB-C Dual Drive
16GB USB / USB-C Dual Drive
32GB USB / USB-C Dual Drive
64GB USB / USB-C Dual Drive
128GB USB / USB-C Dual Drive
256GB USB / USB-C Dual Drive
Seagate Expansion drive, fully loaded
Per folder, 1st 10 folders FREE
Covers Beta, PAL/SECAM, 3/4 inch U-Matic
(base pricing is to DVDs, optional conversion to MP4 is +$4 per tape)
The Process
It's Easy To Transfer Movie Film, Videotapes, Old Photos, And Slides To Digital

Place Your Order
No need to count or sort.
Ship your materials to Memory Fortress.

We Scan & Review
Quality digitization in just five days.

We crop, rotate, and color-correct all images.

We remove dust and minor blemishes.

Fast, Safe, Convenient
We ship your originals and new digital memories.

All packages are tracked, and we back up all files.

Turnaround time is five business days for most orders.

Share & Enjoy
Share your new USB flash drive and DVDs

You can also download from Dropbox

All digital files can be shared easily on all platforms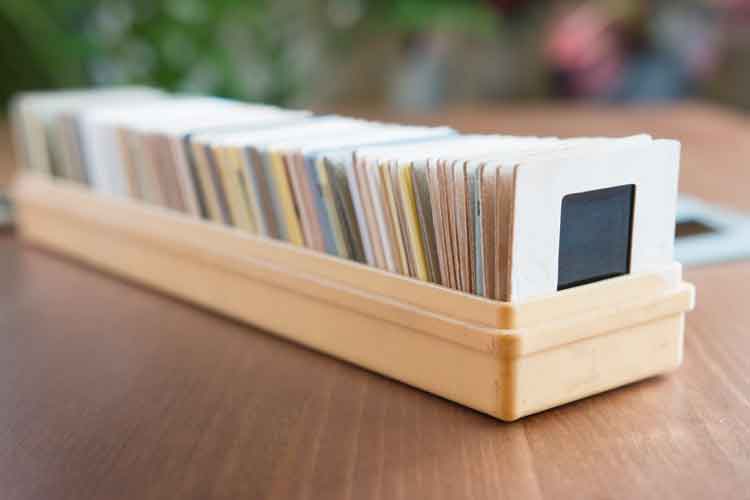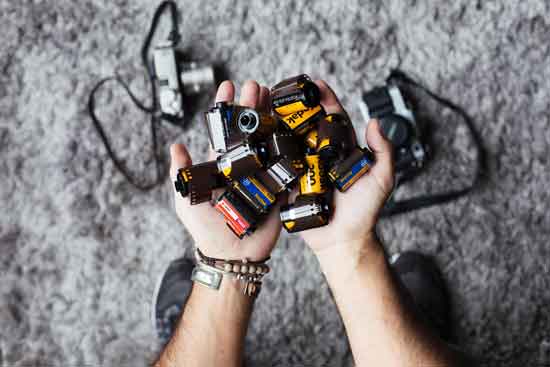 Turnaround And Delivery Time
We value your time.
Our turnaround time is a testament to our efficiency, with most scanning tasks completed within a week.
We understand that when you're searching for a 'scanning company' or 'digital image service,' you're looking not just for quality but also for promptness. Our delivery times are communicated, and we strive to meet them consistently.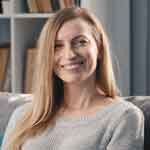 "Memory Fortress brought my family's legacy into the 21st century with fantastic clarity and care.
Their hand-processed, individual scan approach made all the difference."
– Emily R., Hartford, CT.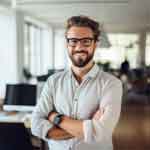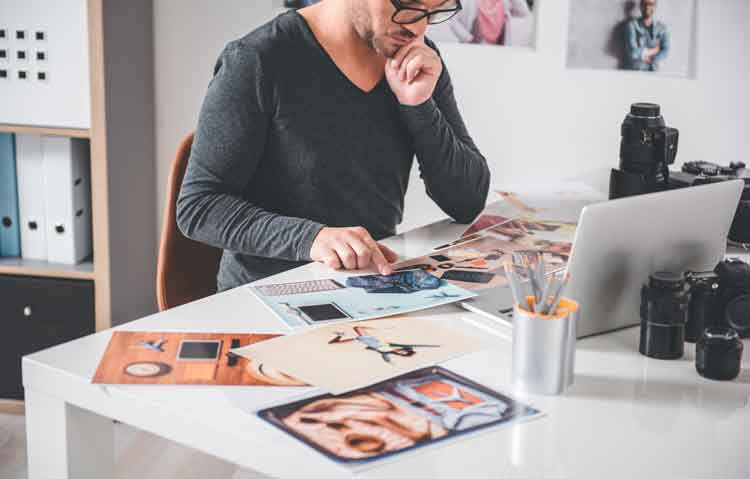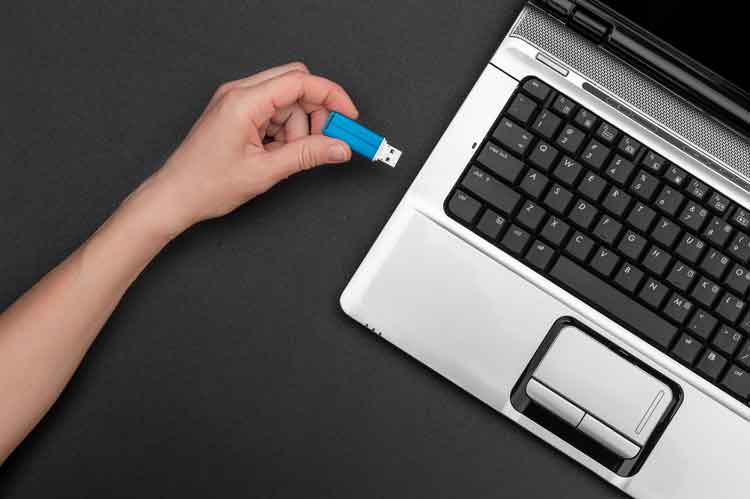 We Help You Keep The Memories
For Many Generations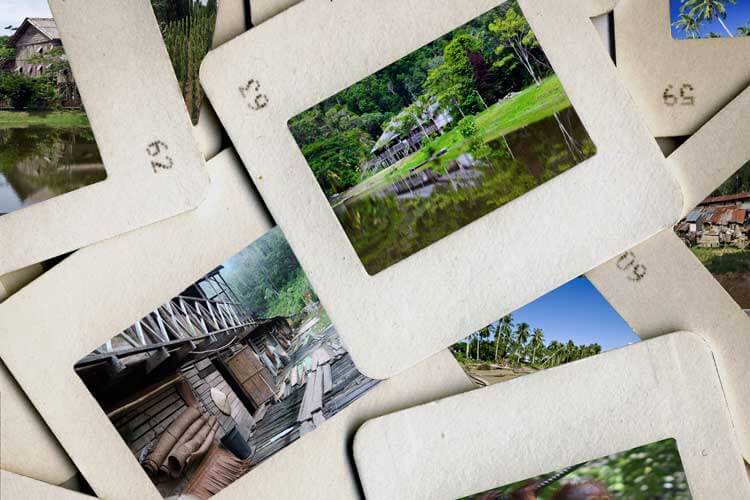 Slide Scanning
We talk to people daily who have discovered boxes of old slides from vacations and special occasions that were generations ago. Let us help you bring those precious times back to life in a shareable format.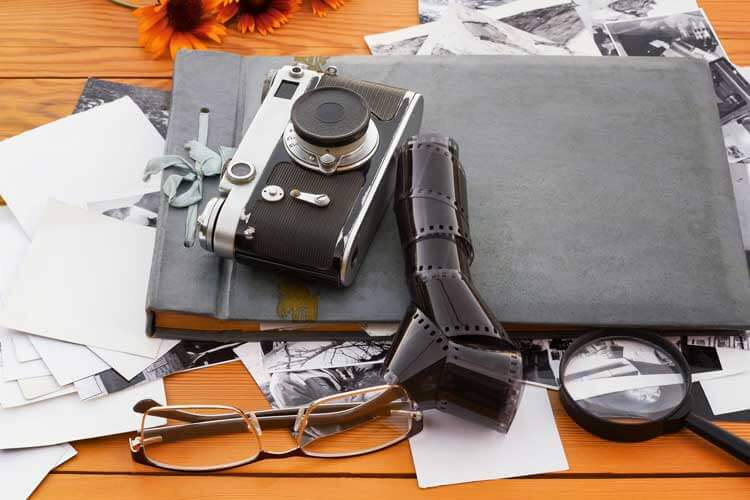 Negative Scanning
If you have slides in a box somewhere, chances are good that you also have sleeves of negatives. This is your family history. Let us help you share the love of the generations. We'll bring your memories to life. Call today.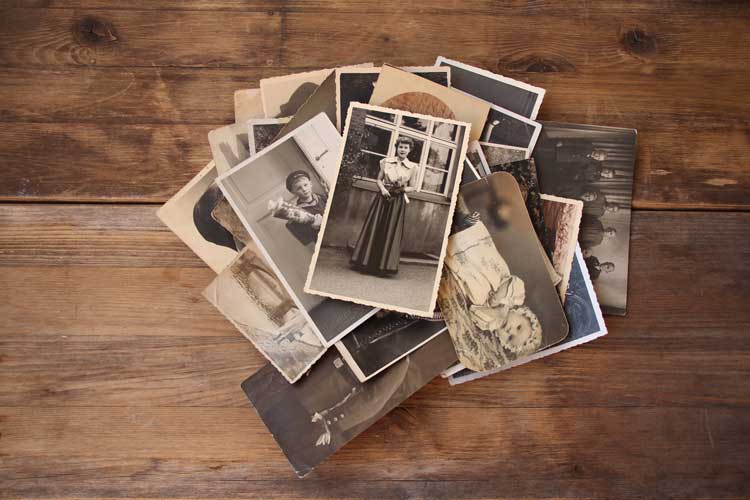 Photo Scanning
We can take that photo box and turn it into a digital format. We carefully and lovingly place all your memories on a DVD or USB flash drive. This makes reminiscing and sharing easier.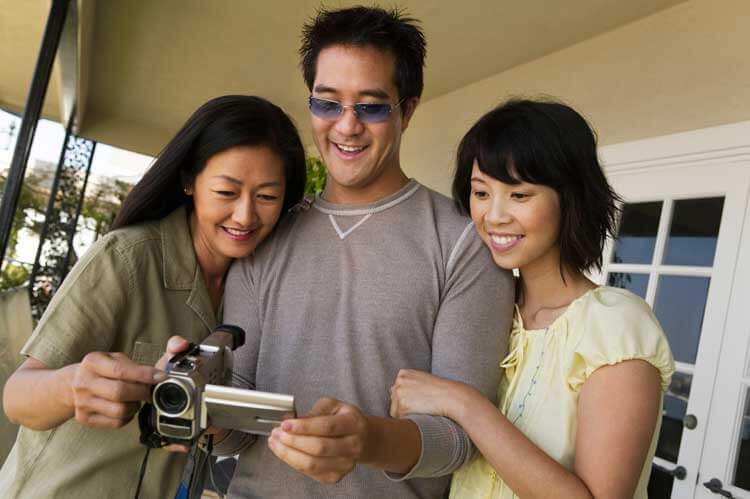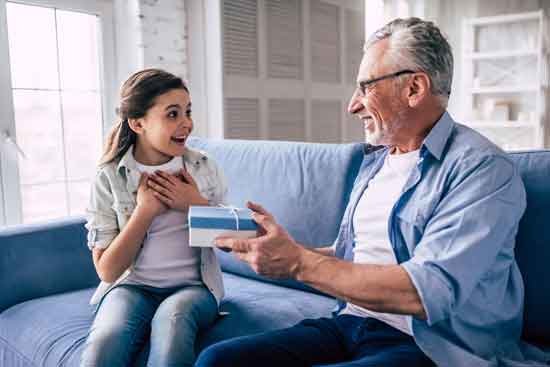 Unwrap The Past: The Ultimate Family Gift
Stuck on the perfect present for your grown-up children?
Think beyond the usual gifts this year!
Why not turn back the clock and unwrap the past with a gift that rekindles childhood memories? Take those old slide carousels gathering dust—snapshots of sandy beaches, birthday cakes, and family adventures—and bring them into the digital age.
Imagine the delight of your family as they rediscover moments long forgotten.
There's nothing like the joy on the faces of your children—and grandkids—as they see younger versions of themselves. It's not just a slideshow; it's a time machine that sparks stories and laughter, bonding generations over shared history.
Here's the idea that keeps on giving:
Convert the visual legacy of your family—those photographs, MiniDVs, and photo negatives—into a modern digital format. Or, if you're feeling generous, why not a gift card for someone special to do the same?
This isn't just preserving pictures; it's safeguarding your family's narrative. It's a chance to sit together, surrounded by the glow of shared memories, and tell those tales that have gone untold for too long.
So, are you ready to give a genuinely timeless gift?
Go ahead, place an order now, and transform those cherished moments into digital keepsakes. Trust us, it's more than a gift—it's a treasure trove of moments your family will thank you for, year after year.
Professional Slides Scanning Service With Personal Touch
We offer professional scanning with a personal touch. Our technicians apply manual correction and image enhancement to each slide, ensuring the final digital image is free of imperfections and ready to be cherished for generations to come.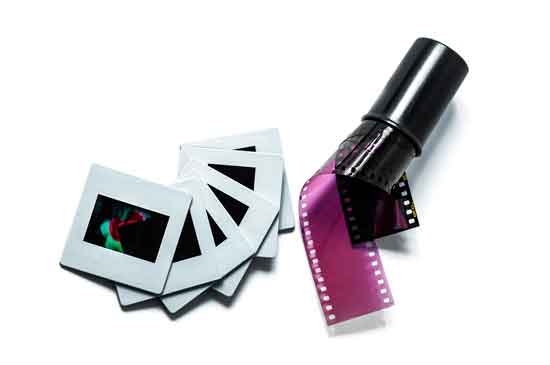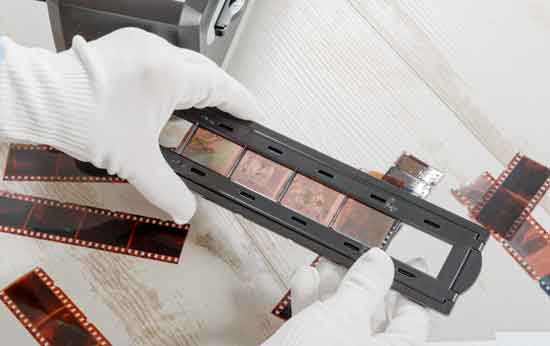 Beyond Slides: Comprehensive Digitization Services
Our services extend beyond slides to include negative scanning service, video tape transfer service, and more. We handle various digital conversion needs, ensuring that all your memories, regardless of format, are preserved digitally.
Call Us Today & Place Your Orders

(678)579-2249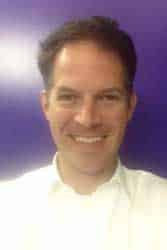 Keith Osbon
Founder/President
Keith Osbon is the founder and President of Memory Fortress. 
He has been passionate about preserving his family's history and launched the company in 2015 to address the vital need that all Americans have.
Before Memory Fortress, Keith worked as a senior executive in digital analytics, starting in 2009. 
A former Army captain, he began his post-military career in 1997 as a quantitative money manager for Goldman Sachs and JP Morgan. 
Keith has a BA from Duke University and an MBA from the University of Georgia.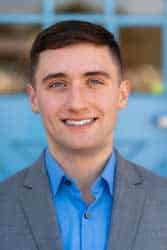 Dustin Williams
Office Administrator
Dustin Williams is the Office Administrator at Memory Fortress. He helps oversee the business's daily operations, assures the high quality of our work, and maintains customer satisfaction.
At Memory Fortress, Dustin ensures that your family's memories are handled with the same utmost care and consideration he would desire for his family memorabilia.
Dustin has over eight years of experience in customer service, including his time as a Front Desk Supervisor at Hyatt Regency Atlanta.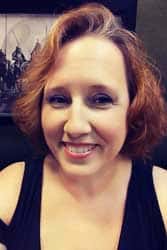 Lori Griggs
Creative Director
Lori Griggs is the Creative Director for Memory Fortress. 
She has been with the company since its inception in 2015 and has focused on photo scanning and old documents. 
Lori is an avid researcher, and much of our initial equipment came from her recommendations and purchases. 
In addition to her contributions to Memory Fortress, she is a talented painter.
She has a BFA from Georgia Southwestern University.
Slides Scanning Services FAQs
Can you scan a slide with any film format?
Yes, we can scan a variety of film formats, including 35mm slides, medium format, and more.
How do you ensure the quality of scanned images?
We manually scan each slide and employ manual adjustment and photo editing techniques to ensure the highest image quality.
What is the turnaround time for slide scanning services?
Our standard processing time is within one week, with expedited options available for faster delivery.
In what format will I receive my digitized images from Memory Fortress?
Customers will receive their digitized memories in modern digital media formats, including DVDs, USB flash drives, or through secure online transfer options like cloud delivery. Memory Fortress caters to customer preferences for accessibility and ease of sharing.
What sets Memory Fortress apart from other slide scanning services?
Memory Fortress excels in slide scanning with a unique, hand-processed approach, ensuring high fidelity and personal touch. They incorporate meticulous manual scanning, advanced dust and scratch reduction, and thorough image editing, distinguishing their service in the digitization market.
What types of film formats can Memory Fortress scan?
Memory Fortress is equipped to handle a wide range of film formats, including but not limited to 35mm slides, oversized slides, medium format negatives, and 35mm negatives, ensuring versatility and adaptability to customer needs.
How does Memory Fortress maintain the quality of digitized images?
Quality control at Memory Fortress includes a dedicated manual scan process, digital ICE technology for imperfection removal, and personalized photo editing. They focus on cropping, color correction, dust, and minor blemish removal, resulting in high-resolution outcomes suitable for both print and digital use.
Can I gift Memory Fortress's services to someone else?
Absolutely, Memory Fortress offers gift cards perfect for sharing the joy of rejuvenated memories. It's a thoughtful present that allows loved ones to digitize and preserve their cherished moments, bridging generational gaps through shared family narratives.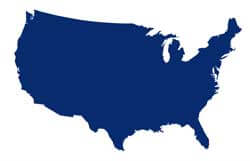 We Serve All Of The United States
It is our pleasure to serve all 50 States.
Our customers rely on us to deliver a top-quality product that is affordable with a fast turnaround time.
When you need to convert 35mm film 8mm camcorder videos into the latest digital photo formats, USB or DVDs, we hope you will choose Memory Fortress.
Visit the order form here when you are ready. > Order Now!
Call us today to place your order: 678-675-0014
Send us a message below if you need additional information.