Have Other Video Tape, Movie Film, Or Documents?
I have videotapes (VHS, Hi8 and 8mm, VHS-C, and MiniDV)
If the videotape is in its case, please leave it there, with a label. Your digital file will be named with that label. "Christmas 1991" sounds much better than "Tape 4."
Group all of the tapes if possible. Processing videotapes requires different equipment than other forms of media, and we can get started much more quickly if we aren't searching for it.
Your tapes will ultimately come back on a DVD … one DVD for each video tape. If you want all of your tapes on flash drives as well, we can do that. Please keep in mind that very large flash drives are expensive, but we can put up to 250GB of movies on a single flash drive if you really want that.
I have reel-to-reel movie film
Please keep reel-to-reel film grouped together as well.
Identify the size of each reel. This will give you good ideas of both length and cost.
Recognize that smaller reels will be stitched together during processing to create a single longer movie. If you send eight reels about three inches in diameter (which is about 50 feet per reel), you will receive back one single reel of 400 feet, stitched together. Your DVDs will have several files on them that can be played as a single longer movie.
Reel-to-reel movies, by definition, did not have any sound. There won't be any audio on your DVD when you receive it.
I have documents and/or books
Grouping is critical, because we create searchable PDF files from the groups.
Labeling the groups is also critical; these labels will be the names of the files.
Remove as many staples, paper clips, binding clips, etc. as possible while maintain the integrity of the groups. We have to charge for all the unbinding and we will keep things in groups but we do not normally rebind items. This saves you money.
Leave detailed instructions. A lot of what we get are old letters. And legal documents. The majority of our phone calls with customers during the processing phase involve document orders.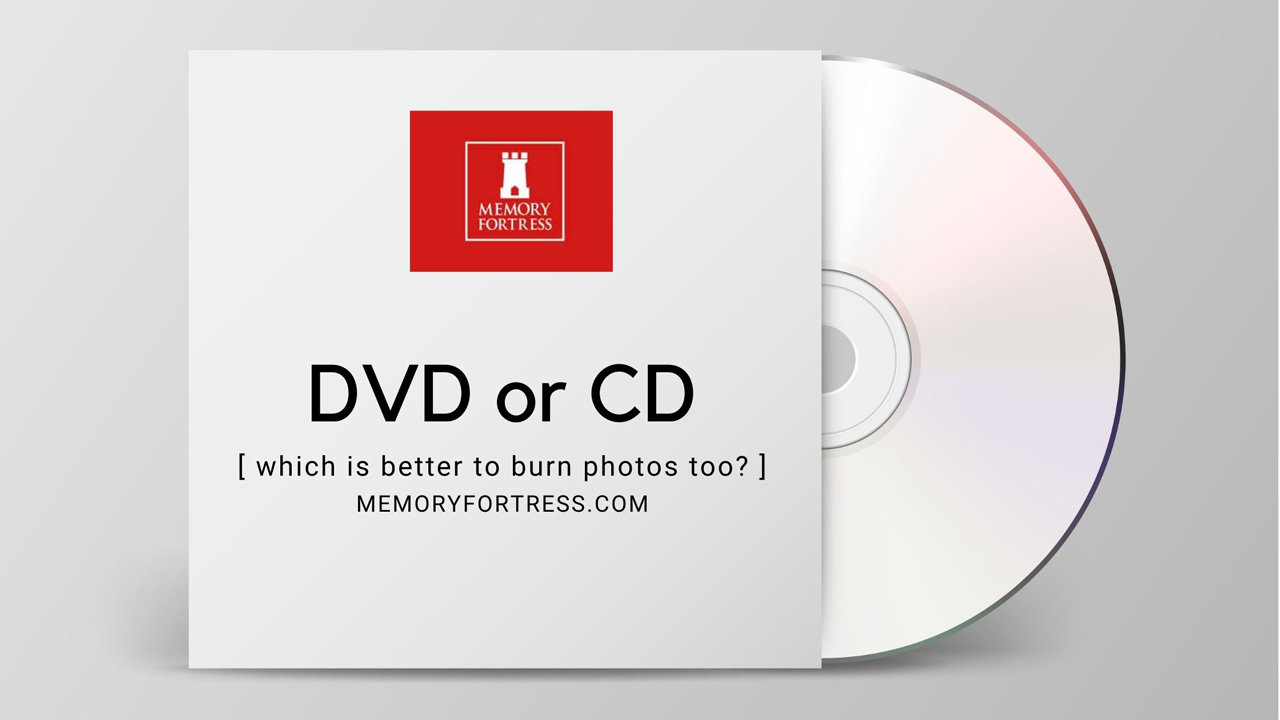 Transfer VHS To DVD
With the Memory Fortress VHS to DVD transfer service, you can convert your old memories into a format that will last.
So don't just let those tapes sit around and collect dust! Bring them in today for conversion or order online now.
We do all of this at an affordable price and we promise to make sure your family's memories are preserved for generations to come.
No matter what type of material you want transferred – 8mm film, video tape cassettes, slides, or negatives- we'll be able to help with it!
We Serve All Of The United States
It is our pleasure to serve all 50 States.
Our customers rely on us to deliver top-quality video and photo scanning resolution for their memories that is affordable, with a fast turnaround time.
When you need a service to digitize pictures or convert 35mm film, 8mm camcorder tapes to DVD or digital USB, we hope you will choose Memory Fortress.
Visit the order form here when you are ready to invest in the best way to transfer VHS, photos, and other memories to DVD. > Order Now!
Call our video tape transfer service today to place your order 678-579-2249
Send us a message below if you have further questions.
Michael B. – "Our large digital photo scanning job was handled with great care from start to finish. Keith and his team stayed in constant communication throughout the process. I will be using Memory Fortress for our future projects."
2180 Satellite Blvd Suite 400
Duluth
,
GA
30097
Monday, Tuesday, Wednesday, Thursday, Friday, Saturday
9:00 am – 5:00 pm