VHS To DVD Service – Transfer Home Videos To Digital Media
Looking for the best VHS to DVD service? Our expert team ensures quick, affordable, and reliable conversion, preserving your precious memories
In today's digital age, preserving our cherished memories has become more accessible and crucial. Many of us have a treasure trove of old VHS tapes filled with home videos capturing moments we hold dear.
However, VHS tapes are not built to withstand the test of time, and their quality deteriorates over the years. That's where VHS-to-DVD transfer services come into play, offering a lifeline to these irreplaceable memories.
Quick And Reliable VHS To DVD Service
Competitive Pricing With Bulk Discounts
Fast Turnaround Times Of 5 Business Days
Ordering Is Easy
Delivery Via DVDs, MP4s On USB, Or Cloud
Most Trusted Video Partner
The Value of VHS to DVD Transfer
Before delving into the specifics of our services, let's understand why transferring your VHS tapes to DVD or digital formats is essential:
Preservation of Precious Memories
Home videos captured on VHS tapes often hold sentimental value. Whether it's your child's first steps, a family reunion, or your wedding day, these moments are irreplaceable. VHS tapes degrade over time, leading to loss of video and audio quality. Transferring them to DVD or digital media ensures that these memories remain intact and accessible for generations to come.
Modern Accessibility
In today's digital era, VHS players have become obsolete, and VHS tapes are increasingly challenging to play. By converting your VHS tapes to DVD or digital formats, you can enjoy your home videos on contemporary devices like DVD players, computers, smartphones, and smart TVs.
Space-Efficient Storage
Physical VHS tapes can take up a considerable amount of space. DVD discs or digital files, on the other hand, provide a compact and convenient storage solution. You can neatly organize your digitized videos without cluttering your living space.
Enhanced Viewing Experience
VHS to DVD transfer often includes a restoration process that improves the quality of your footage. This can include color correction, removal of dust and scratches, and adjustments to contrast and brightness, resulting in a more vibrant and visually pleasing viewing experience.
Shareable and Duplication-Friendly
Digital files are incredibly convenient for sharing with family and friends. You can easily make copies of your converted footage without degrading the quality. Sharing cherished moments becomes a breeze.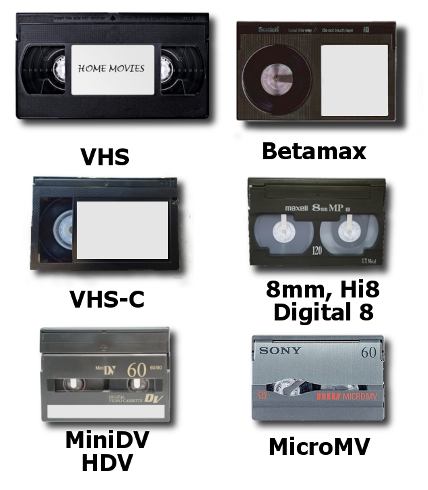 VHS
Was the standard videotape for VCRs
Usually holds about 2 hours of footage in SP mode (normal)
The most popular format in the 1980s and early 1990s
Significant degradation of quality over time
A compact alternative to VHS released in 1982
Also plays on standard VCRs with an adapter
Playing time well under two hours (depends on mode)
Slightly less degradation than regular VHS
Most popular camcorder tape format through the 1990s
Can hold up to two hours of footage
Deteriorates less than VHS
Popular in early 2000s
Plays on smaller camcorders
Playing time well around one hour
Usually little to no degradation
Pricing for Processing:
1 tape –

 

$20
2-10 tapes –

 

$18 each

 

(10% off)
11-20 tapes –

 

$17 each

 

(15% off)
21-50 tapes –

 

$16 each

 

(20% off)
51-100 tapes –

 

$15 each

 

(25% off)
101+ tapes –

 

$14 each

 

(30% off)
Additional notes:
Betamax/PAL/Micro MV –

 

$32 each
MP4 Conversion –

 

$4 each
Please give us two weeks above 30 tapes.
The $99 minimum order size applies to video to DVD orders also!
Delivery Options:
DVDs

 – one DVD per tape. Our DVDs can hold up to 4.7GB of data each. We will split files larger than 4.7GB across two DVDs.

USB flash drives

 – We can fit as many tapes as you like on our flash drives. If you have more than 10 tapes, this is usually the better option.

External hard drives

 – We deliver these to our larger customers (usually more than 40 tapes).

Dropbox

 – Also a great option for customers with larger quantities.

Digital format

 – All digital files you receive will be in MP4 format.
Client Testimonials
Our satisfied clients speak volumes about the quality of our services. Here are some testimonials from individuals who entrusted us with their cherished memories:
"I was hesitant at first, but Memory Fortress made the entire process seamless. Their attention to detail in restoring my old tapes was remarkable. I can't thank them enough."
"Memory Fortress brought my childhood back to life. The quality of the DVDs exceeded my expectations, and I can now share these moments with my own kids."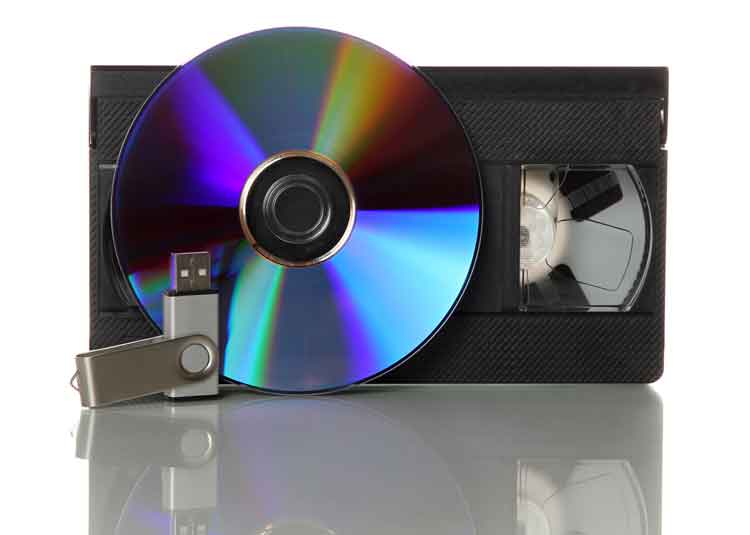 Why Choose Memory Fortress?
Now that we've established the significance of VHS to DVD transfer, let's delve into why Memory Fortress is your go-to destination for these services:
Expertise and Experience
Memory Fortress boasts a team of experts with years of experience in VHS to DVD transfer. Our technicians are well-versed in handling VHS tapes of all types, ensuring that your videos are preserved with the utmost care and professionalism.
Cutting-Edge Technology
We invest in the latest video transfer technology to provide the best results for our clients. Our state-of-the-art equipment ensures high-quality transfers and superior video and audio output.
Tailored Solutions
We understand that every home video collection is unique. That's why we offer tailored solutions to meet your specific needs. Whether you have VHS-C tapes, Hi8 tapes, or Betamax tapes, we can handle them all.
Restoration and Enhancement
As part of our comprehensive service, Memory Fortress includes a restoration process to enhance the quality of your videos. We address issues such as color fading, visual imperfections, and audio inconsistencies, ensuring that your memories look and sound their best.
Quick Turnaround
We value your time, and our efficient workflow ensures a quick turnaround for your VHS to DVD transfer. You won't have to wait long to relive your precious moments.
Affordable Pricing
Preserving your memories shouldn't break the bank. Memory Fortress offers competitive and affordable pricing for our VHS to DVD conversion services. We believe in making these services accessible to all.
Transform Your VHS Tapes Into Timeless DVDs: Discover Memory Fortress, The Premier VHS to DVD Conversion Service Near You
Unlock a treasure trove of memories with Memory Fortress. Would you happen to need the leading VHS to DVD?
Preserve and relive the magic of your cherished VHS tapes by transforming them into high-quality DVDs that will stand the test of time.
With Memory Fortress, you can trust our expertise, exceptional customer service, and commitment to outstanding results.
Don't let your precious memories fade away – choose Memory Fortress and preserve them for generations to come.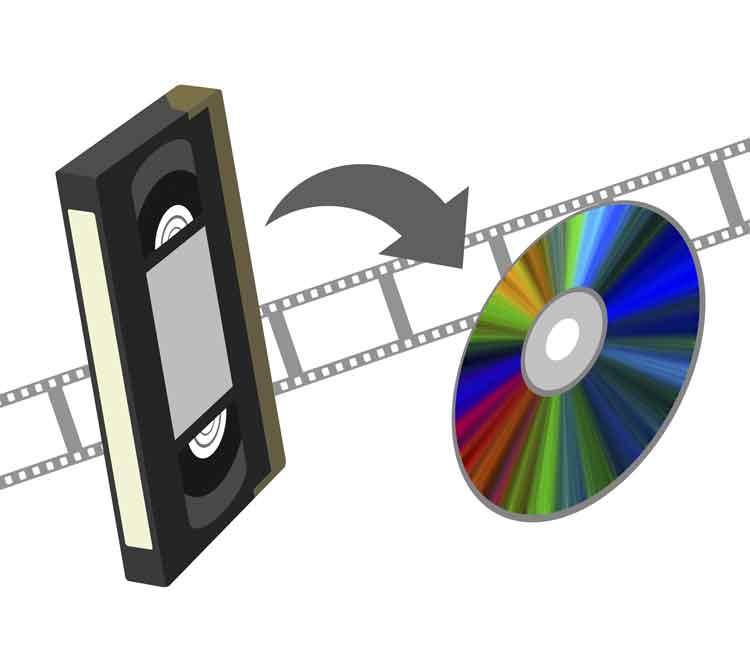 A Step Toward Preserving Your Legacy
Choosing Memory Fortress for your VHS to DVD transfer needs is not just a practical decision; it's a step toward preserving your legacy. Your home videos hold stories, emotions, and moments that deserve to be cherished for years. With our expertise, technology, and dedication to quality, we ensure that your memories are safeguarded and enhanced.
Don't let your precious moments fade away with deteriorating VHS tapes. Contact Memory Fortress today and embark on the journey of preserving your family's history. Let us bring your memories back to life, one frame at a time.
Preserve your past. Embrace your memories. Choose Memory Fortress.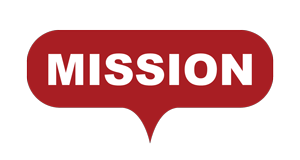 Why Use Memory Fortress?
Our mission is simple.
We partner with you to preserve your memories by transferring your 8mm films, photos, MiniDV tapes, and other memories to digital.
Old photos fade, negatives can melt in the heat of an attic, etc.
We work with our customers to convert your legacy media, MiniDVs, and photo negatives to digital formats to preserve them for future generations.
These are the images that make up your history.
We feel strongly that this is something worth protecting.
Here are some other reasons to give our photo negatives to digital service a call: (678)579-2249
The most affordable rates in the industry
The fastest turnaround times
Dedicated to preserving your history
Call our staff today and let's talk about how easy it is to get your memories converted to a format that will last forever
Call Us Today & Place Your Orders

(678)579-2249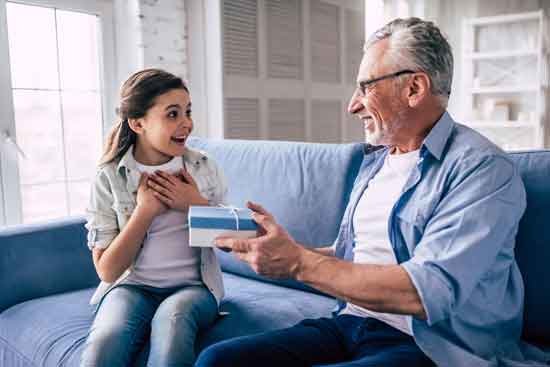 VHS To DVD Conversion Is A Gift For Generations
Wondering what to give your adult kids for Christmas?
How about digitizing those home movies from when they were kids?
We find that many people with adult children love to see their childhood memories again.
It's even more fun when there are grandkids involved.
Imagine the conversations you'll have and the memories you'll share as you get together to see all those old pictures.
It gives you a chance to tell the stories no one's heard in years.
Your family deserves to be preserved.
Place an order to convert your old memories, including photographs, MiniDVs, and photo negatives to digital now or give a gift card to someone special.
You'll be glad you did.
VHS to DVD Conversion FAQs
Can VHS to DVD conversion be a meaningful gift?
Absolutely! Converting VHS tapes to DVDs or digital formats makes for a thoughtful and unique gift, especially for family members who wish to revisit and share cherished memories from the past. Gift cards for this service are also available.
Are there any special offers or discounts for bulk VHS to DVD conversions?
Memory Fortress offers competitive pricing with discounts for bulk orders, making it economical to preserve large collections of home videos. The pricing structure includes discounts for different quantities, offering more savings with larger orders.
Does Memory Fortress offer services nationwide?
Yes, Memory Fortress serves customers across all 50 states in the United States, providing a top-quality, affordable, and fast service for converting old media to modern digital formats.
Is the VHS to DVD conversion process time-consuming?
The turnaround time for converting VHS to DVD at Memory Fortress is efficient, typically taking 1-2 weeks for orders under 30 tapes, and a two-week period for larger orders. This quick process ensures timely preservation and enjoyment of your memories.
What delivery options are available for the converted VHS tapes?
Memory Fortress offers various delivery options, including DVDs, USB flash drives, external hard drives, and cloud storage via Dropbox. All digital files are provided in MP4 format, catering to different storage and accessibility needs.
What makes Memory Fortress stand out in VHS to DVD conversion services?
Memory Fortress boasts cutting-edge technology, expert technicians, and personalized customer service. Their dedication to preserving memories with affordable pricing, quick turnaround times, and quality enhancement features make them a premier choice for VHS to DVD conversion services.
Can Memory Fortress handle different types of tapes apart from standard VHS?
Yes, Memory Fortress offers tailored solutions for various tape formats, including VHS-C, Hi8, and Betamax tapes. Their expertise ensures that all types of home video collections are preserved with care and professionalism.
What are the benefits of converting VHS tapes to digital formats in terms of storage and sharing?
Digital formats offer space-efficient storage, reducing physical clutter. They are also convenient for sharing, allowing easy duplication and distribution of memories without quality degradation, making it easier to share cherished moments with family and friends.
How does Memory Fortress enhance the viewing experience during the VHS to DVD conversion?
Memory Fortress includes a restoration process in the VHS to DVD transfer, addressing color fading, visual imperfections, and audio inconsistencies. This enhances the overall quality, resulting in a more vibrant and enjoyable viewing experience.
What makes VHS to DVD transfer important for preserving memories?
VHS tapes deteriorate over time, leading to loss of video and audio quality. Transferring them to DVD or digital formats ensures the preservation of these memories, making them accessible and enduring for future generations.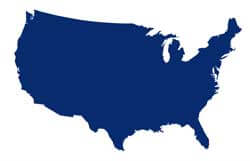 We Serve All Of The United States
It is our pleasure to serve all 50 States.
Our customers rely on us to deliver a top-quality product that is affordable with a fast turnaround time.
When you need to convert 35mm film 8mm camcorder videos into the latest digital formats, USB or DVDs, we hope you will choose Memory Fortress.
Visit the order form here when you are ready. > Order Now!
Call us today to place your order: 678-675-0014
Send us a message below if you need additional information.