How do I scan old scrapbooks?
We didn't originally start off scanning scrapbooks.  We started with regular photos and photo albums, then moved quickly into slides and VHS and camcorder tapes after the first month we were in business.
It wasn't until several months later that we began getting calls from prospective customers about how to digitize 12×12 scrapbooks.
At first, we simply said that we couldn't handle that sort of work.  After a few months, we realized that LOTS of scrapbookers all wanted the same thing, and so we created a separate line of business with a special scrapbook scanner and method of delivery that gave scrapbookers what they wanted.
Six years later, we are one of the biggest photo digitizer service companies that cater to this important niche.
Scrapbook Scanning with Memory Fortress
There is a reason that scrapbookers generally don't scan their scrapbooks at home.
The scanner that is built for scrapbooks is very expensive (over $1,000), and smaller flatbed scanners have neither the size dimensions nor the cushioning (for embellishments) to handle the job at a professional level.
We bought the expensive scanner during our first year in business and perfected the art of creating great scans of scrapbook pages that are not always flat, or even, or shaped in a square or rectangle.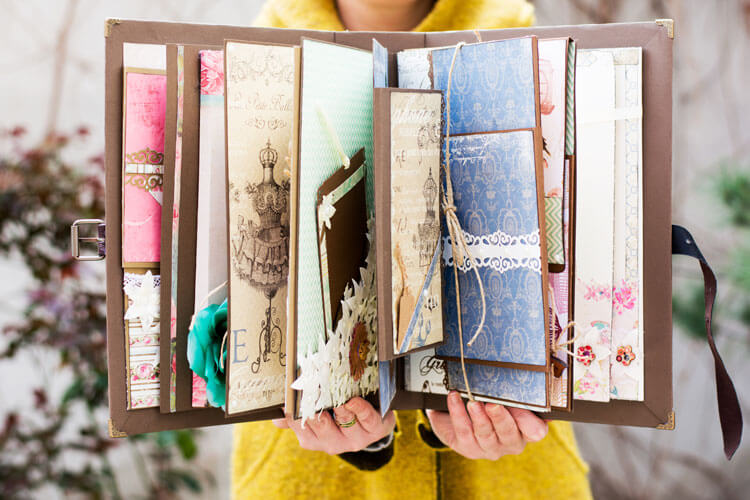 Call Us Today & Place Your Orders

(678)579-2249
Michael B. – "Our large digital photo scanning job was handled with great care from start to finish. Keith and his team stayed in constant communication throughout the process. I will be using Memory Fortress for our future projects."
So what should an avid scrapbooker do? 
Please clearly separate your scrapbooks from each other.

Please remove the plastic from the pages.

Many customers place each set of scrapbook pages into kitchen-sized garbage bags, to further separate the books, and to offer an additional layer of protection during shipping.

Place an order on our website; the end result will be an email to us and to you that you can print and throw in the box so we know these scrapbooks are yours.

Send them to us via UPS or FedEx with a tracking number.
Scrapbook Scanning Delivery
Once we receive the scrapbooks, you will get an email letting you know they arrived here safe and sound.  From that point, it's usually five business days until we are done digitizing them.  Most scrapbook customers choose a USB flash drive as their delivery method.  For a scrapbook with 50 double-sided pages (100 sides), you will receive a folder on the flash drive containing 100 separate JPG files, all named with the name of the digitized 12×12 scrapbook. The files will be in the exact order of your scrapbook pages.  Each file will be separate and distinct from all other files, so you can easily email, Facebook, or otherwise share some or all of the digital memories.  Other delivery options we offer are DVDs, hard drives, or the cloud.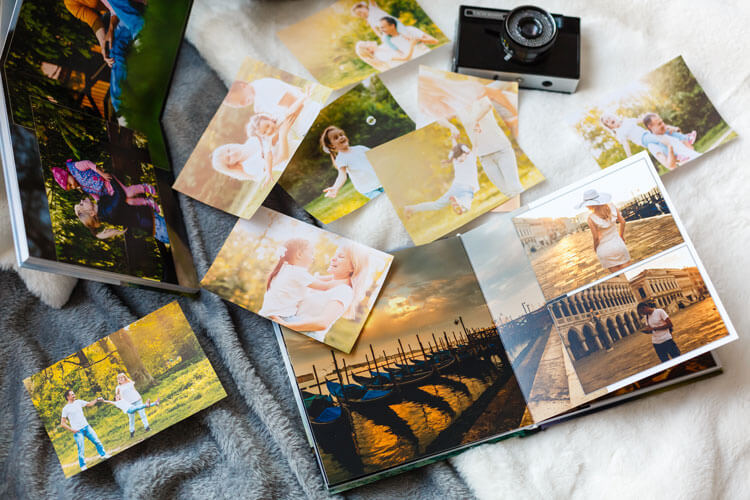 Reprint Scrapbook Pages
Many scrapbookers want to reprint their scrapbooks into flat printed versions, as opposed to the thicker embellished pages they originally sent us. 
For these situations, our individual photo album scan files are ideal.  Our customers can simply upload the files to the print company of their choice and have them printed quickly and easily. 
We make sure the cropping and orientation are correct prior to delivery so that reprints are a breeze.
Delivery To You
At the end of the process, we put each set of scrapbook pages back into garbage bags for protection, then box them up using bubble wrap if needed. 
Once payment is received, we ship it out to you via UPS Ground.  You should receive the box 2-3 days later. 
In the box, you will find all your scrapbook pages, in the same order and condition as when you sent them to us. 
You will also find a bag with a paid invoice, a thank you note, and a flash drive (or multiple drives, DVDs, etc. depending on your desire). 
The whole process will rarely take more than two weeks in total, counting shipping days.
Who Is Doing This?
MANY scrapbookers are digitizing their scrapbooks right now.  We always have several active scrapbooks orders in our office at any given time. 
Enough people are doing this that we created a separate line of business just for scrapbook photo album scans.   
If you are a scrapbooker who wants to know how to digitize 12×12 scrapbooks and preserve and distribute the results of your hard work, give us a call at TEL and we can give you even more detail over the phone.
We Serve All Of The United States
It is our pleasure to serve all 50 States.
Our customers rely on us to deliver top-quality video and photo scanning resolution for their memories that is affordable, with a fast turnaround time.
When you need a service to digitize pictures or convert 35mm film, 8mm camcorder tapes to DVD or digital USB, we hope you will choose Memory Fortress.
Visit the order form here when you are ready to invest in the best way to transfer VHS, photos, and other memories to DVD. > Order Now!
Call our video tape transfer service today to place your order 678-579-2249
Send us a message below if you have further questions.
2180 Satellite Blvd Suite 400
Duluth
,
GA
30097
Monday, Tuesday, Wednesday, Thursday, Friday, Saturday
9:00 am – 5:00 pm