VHS To Digital

Conversion
How to convert video cassette to digital
It's no secret that video has become ever so popular online and on social media.
Influencers and content creators are sharing videos over photos more and more.
Youtube and Vimeo are the leaders in online video sharing platforms and make it easy to share with friends and family.
How cool would it be to convert 35mm slides to digital, or take the old VHS, 8mm, and Super 8 videotapes you have collected over the years, learn how to digitize these video cassette tapes, and transfer them to digital files to be shared online?
It is now possible to convert your home movies to a computer with a VHS to DVD service by transferring the analog media to digital format.
Interested in learning how to convert video cassette to digital movies?
Continue reading…
Key Takeaways Table
| | |
| --- | --- |
| Key Point | Description |
| Importance of Digitizing | Preserving memories and ensuring compatibility with modern technology |
| Methods of Digitization | DIY methods and professional services |
| Choosing the Right Service | Factors to consider when selecting a digitization service |
| Memory Fortress Services | Overview of services offered by Memory Fortress for video cassette digitization |
| Step-by-Step Guide | Detailed process for digitizing video cassettes |
| Safety and Security | Ensuring the safety and security of your cherished memories during the digitization process |
| Future-proofing Memories | Benefits of digitizing for future generations |
| Conclusion | Final thoughts on the importance of video cassette digitization |
With the rapid advancements in technology, many of our cherished memories stored on video cassette tapes are at risk of becoming obsolete.
This guide aims to give you a comprehensive understanding of digitizing these treasured tapes, ensuring they are preserved for future generations.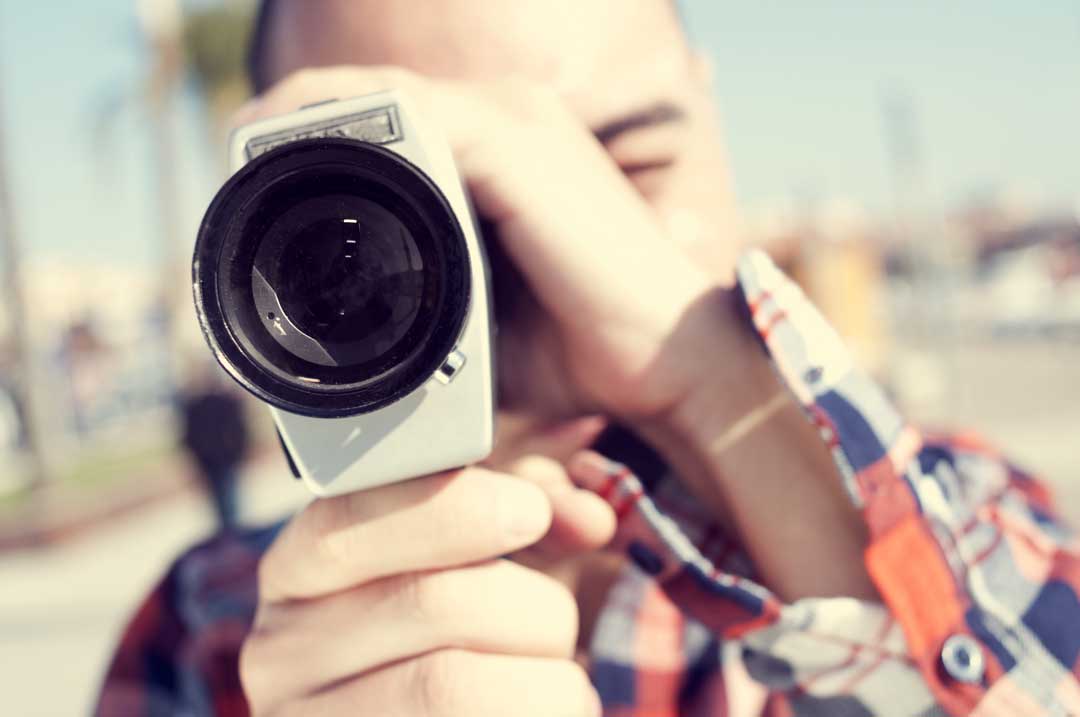 Why Should You Convert Your Home Movies Now?
Analog cassettes are slowly going away as digital increases in popularity.
Cameras today continue to get more sophisticated, and camera phones are the chosen method of capturing everyday moments.
The VHS tapes collecting dust in your closet are deteriorating and going bad over time.
A lot of the stores aren't even selling cassette tapes any longer.
Technology is changing so rapidly that you won't want to lose the memories of growing up with your family.
Remember dad running around on Christmas morning with his new video camera and capturing you opening your presents?
How about when you learned to ride your bike, and he caught it on tape?
What about the wedding videos of you and your siblings that your parents watch repeatedly?
You could lose it forever if you don't perform a videotape conversion to switch to a safer, more modern digital format.
How To Transfer Video Tape To Digital
There are a couple of ways to transfer video tapes to digital files. It will be up to you to decide which method is more practical for you.
Let's look at the ways to convert your tapes.
The do-it-yourself method: If you are a do it yourself type person, you could take on the job of learning how to digitize video cassette tapes to digital and transferring your video cassettes to a DVD or USB device.
You will need the right equipment and technical ability to do the video tape conversion.
You will need a working VCR or video camera, transfer card, and editing software to do the job correctly.
Old VHS and 8mm tapes will need to be carefully handled when converting to digital files. The recordings are old and, over time, have become fragile.
By the time you purchase everything you will need to process the video cassettes, you might ask yourself, is it worth doing it yourself?
Now you have outdated videotapes and software you will never need again to use.
Send Your Tapes To Memory Fortress: The simple solution to converting your family's home movies into digital media is to send them to us and let us do it for you.
One of our most requested services is video conversion from VHS to DVD.
Our processing is safe, fast, and affordable, making it an easy decision.
When converting old VHS videos to DVDs, you don't want to trust just any online service. 
It's essential to make sure that it is done right and carefully.
Memory Fortress has a team of trained specialist who takes outstanding care of each tape transferred.
Once we have completed your order, we return the original VHS tapes better than when you sent them to us.
Methods Of Digitization
There are two primary ways to digitize video cassette tapes: Do-It-Yourself (DIY) methods and using professional services. DIY methods involve using specific hardware, such as a video capture device, to convert the content of the tapes into a digital format. While this can be cost-effective, it requires technical knowledge and time.
On the other hand, professional digitization services offer a hassle-free and efficient solution. Companies like Memory Fortress specialize in converting video cassette tapes into digital formats, ensuring high-quality results.
Choosing The Right Digitization Service
When selecting a service for digitizing your video cassettes, consider factors such as conversion quality, turnaround time, price, and the formats they offer for digital files. It's essential to choose a service that respects the privacy and security of your content throughout the process.
Memory Fortress stands out as a premier service provider in this domain. Their expertise in digitizing memories since 2009 offers a seamless and secure way to convert video cassette tapes into digital formats like DVDs, USB flash drives, or cloud storage​​.
The Digitization Process: A Step-By-Step Guide
Gather Your Tapes: Collect all the video cassette tapes you wish to digitize.

Choose a Service: Decide whether to go the DIY route or use a professional service like Memory Fortress.

Prepare Your Tapes: Make sure the tapes are in good condition and label them if necessary.

Send Your Tapes: If using a service, securely package and send your tapes to the chosen provider.

Conversion Process: Professionals will convert the tapes into the desired digital format.
Receiving the Digital Files: Once the conversion is complete, you'll receive the digital files on your chosen medium, DVD, USB, or cloud storage.
VHS To Digital Converter
The VHS tape was a revolutionary media in its time, but now it has become outdated due to digital quality options.
You no longer need equipment like a VCR player, all you need these days are a computer, hard drive, and software to play the videos.
It's much easier to transfer and share your videos with the world with just a click of a button in real-time.
Converting your VHS video cassettes over onto a USB will allow you to upload to the internet via a USB port on your computer.
Within moments you will be able to share your home movies with the world using social media platforms like Youtube, Facebook, and Instagram.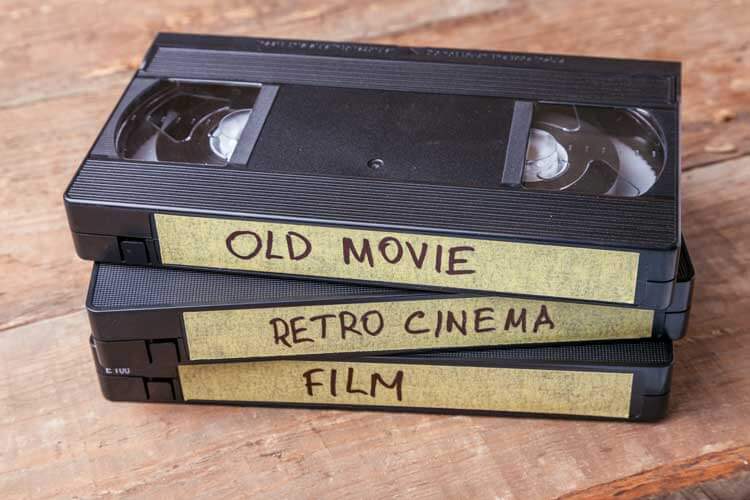 Call Us Today & Place Your Orders

(678)579-2249
Ensuring Safety And Security
When entrusting your precious memories to a digitization service, ensure they are handled carefully. Memory Fortress, for instance, follows a strict policy of one order per workstation, maximizing the safety and integrity of your tapes during processing​.
Future-Proofing Your Memories
Digitizing your video cassette tapes is more than just converting old media into a new format; it's about preserving history and memories for future generations. Digital forms are easily accessible and can be shared with family and friends, ensuring your memories continue to live on.
Conclusion
Digitizing your video cassette tapes is crucial in preserving your memories. Choosing the correct method and service, such as Memory Fortress, ensures that these irreplaceable moments are safeguarded for years. Stay tuned for more insights in the following sections, where we'll delve deeper into the specifics of video cassette digitization and Memory Fortress's unique offerings.
Memory Fortress Digitization Services
Memory Fortress offers a range of services for video cassette digitization. They cater to various formats, including VHS, Beta, and camcorder tapes, converting them into modern digital formats.
Their process is simple and user-friendly, beginning with you sending your videos to their facility. From there, skilled technicians carefully handle your order, ensuring each tape is digitized with the highest quality standards.
Their service extends to various locations, providing tailored solutions for local needs. For example, their video transfer service in Wilmington offers specialized services for the community in that area​.
Converting Video Cassettes To Digital FAQs
How to convert video cassette tapes to digital movies?
Send Your Tapes To Memory Fortress: The simple solution to converting your family's home movies into digital media is to send them to us and let us do it for you.
How long does it take to digitize a video cassette?
The time it takes to digitize a video cassette depends on various factors, including the tape's length, the playback equipment's quality, and the desired output format. On average, digitizing a one-hour VHS tape may take approximately two to three hours.
Should I hire a professional service to digitize my video cassettes?
Hiring a professional service can be convenient, especially if you have many tapes or lack the necessary equipment and expertise. Professionals can ensure high-quality digitization and often offer additional services like video restoration.
What storage options are best for storing digitized videos?
Digital video files can take up a significant amount of storage space. Consider storing your digitized videos using external hard drives, cloud storage services, or DVD/Blu-ray discs. Make sure to keep backups to prevent loss.
What resolution should I use for digitizing video cassettes?
The ideal resolution depends on the quality of your original tapes and your preferences. Standard Definition (SD) at 720x480 pixels suits most VHS tapes. If you have higher-quality videos like Hi8 or Super VHS, consider digitizing at higher resolutions, such as 1080p.
What format should I use to digitize my video cassettes?
The format you choose depends on what you need. Standard configurations include MP4, AVI, MOV, and MKV. MP4 is popular due to its compatibility with various devices and platforms. However, the choice ultimately depends on your intended use for the digitized videos.
Why should I convert my video cassettes to digital format?
Converting video cassettes to digital format is essential for preserving your precious memories. VHS tapes and other analog formats degrade over time, leading to video and audio quality loss. Digitizing your tapes ensures you can enjoy and share your memories for years without worrying about deterioration.
We digitize everything right here at our facility in metro Atlanta, processed by US citizens.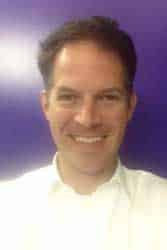 Keith Osbon
Founder/President
Keith Osbon is the founder and President of Memory Fortress. 
He has been passionate about preserving his family's history and launched the company in 2015 to address the vital need that all Americans have.
Before Memory Fortress, Keith worked as a senior executive in digital analytics, starting in 2009. 
A former Army captain, he began his post-military career in 1997 as a quantitative money manager for Goldman Sachs and JP Morgan. 
Keith has a BA from Duke University and an MBA from the University of Georgia.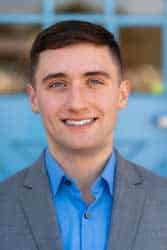 Dustin Williams
Office Administrator
Dustin Williams is the Office Administrator at Memory Fortress. He helps oversee the business's daily operations, assures the high quality of our work, and maintains customer satisfaction.
At Memory Fortress, Dustin ensures that your family's memories are handled with the same utmost care and consideration he would desire for his family memorabilia.
Dustin has over eight years of experience in customer service, including his time as a Front Desk Supervisor at Hyatt Regency Atlanta.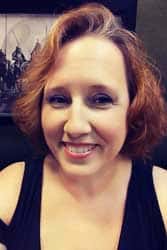 Lori Griggs
Creative Director
Lori Griggs is the Creative Director for Memory Fortress. 
She has been with the company since its inception in 2015 and has focused on photo scanning and old documents. 
Lori is an avid researcher, and much of our initial equipment came from her recommendations and purchases. 
In addition to her contributions to Memory Fortress, she is a talented painter.
She has a BFA from Georgia Southwestern University.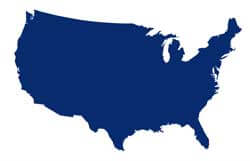 We Serve All Of The United States
It is our pleasure to serve all 50 States.
Our customers rely on us to deliver a top-quality product that is affordable with a fast turnaround time.
When you need to convert 35mm film 8mm camcorder videos into the latest digital formats, USB or DVDs, we hope you will choose Memory Fortress.
Visit the order form here when you are ready. > Order Now!
Call us today to place your order: 678-675-0014
Send us a message below if you need additional information.
2180 Satellite Blvd Suite 400
Duluth
,
GA
30097
Monday, Tuesday, Wednesday, Thursday, Friday
9:00 am – 5:00 pm