Digitize Photos Service

Just A

$29 Deposit To Start

Your old photos are precious memories and it's time to update them to new digital media.

Send in your Photo albums and loose pictures to Memory Fortress now and our digitize photos service will transfer them to DVD, USB flash drive, and/or Dropbox (cloud delivery).

For as little as $29 you can start your order today!
Learn more about our photo scanning service and our simple process below…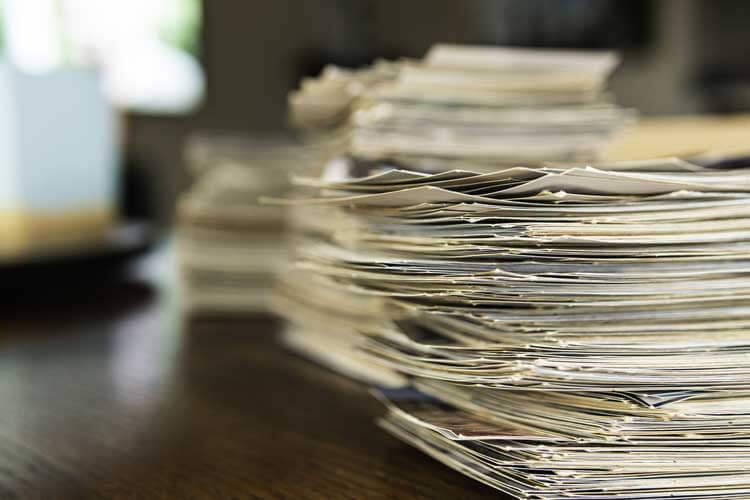 The Best Digitize Photos Service
Memory Fortress offers a photo scanning service to help preserve your family's memories.
We also are happy to announce we now offer slides and negatives to digital media. Send us your old photos and picture albums and we will scan them onto a digital USB.
Once you receive your order just plug the USB flash drive into your computer and share it with friends and family.
Let's Digitize Your Memories Today |
$29 Deposit
This is where you input your items by media type, choose the resolution, and input quantities.
The list of items is below.  Simply adjust the quantities to your best guess (doesn't have to be exact) and choose your device(s).
You are going to be charged the $29 deposit only, no matter what quantities you enter.
The purpose of this page is to communicate your order to us before it arrives.
The balance will be due at the end of the process, once we have completed our work and are ready to ship back to you.
Bulk Photo Scanning Service
Photos
Up to 1,500
Up to 3,000
Up to 5,000
Up to 7,500
Up to 10,000
10,000+
Loose Photos at 300 dpi
$0.25
$0.23
$0.21
$0.20
$0.18
$0.17
Loose Photos at 600 dpi
$0.29
$0.27
$0.25
$0.24
$0.22
$0.21
Photos in Album at 300 dpi
$0.41
$0.39
$0.37
$0.36
$0.34
$0.33
Photos in Album at 600 dpi
$0.45
$0.43
$0.41
$0.40
$0.38
$0.37
 
 
 
 
 
 
 
 
 
*minimum order $99
 
 
Slides
Up to 500
Up to 1,000
Up to 2,000
Up to 3,000
Up to 5,000
5,000+
Slides at 4,000 dpi
$0.49
$0.48
$0.47
$0.46
$0.45
$0.44
 
 
 
 
 
 
 
 
 
*minimum order $99
 
 
 Negatives, per image
35mm
 
Medium
Large
 
Glass
Format
Format
Plate
(up to 3×3)
(over 3×3)
 
Negatives at 4,000 dpi
$0.75
 
$1.79
$4.49
 
$9.49
Color Correction
$0.50
 
$0.50
$0.50
 
$0.50
 
 
 
 
 
 
 
 
 
*minimum order $99
 
 
Items (minimum order size is $99)
Price
Return Shipping to Customer
ALWAYS FREE
1st DVD
INCLUDED IN PRICE
Each Additional DVD
$9.00
Flash Drive (8GB)
$12.00
Flash Drive (16GB)
$20.00
Flash Drive (32GB)
$33.00
Flash Drive (64GB)
$45.00
Flash Drive (128GB)
$65.00
Flash Drive (256GB)
$85.00
External Hard Drive (1 Terabyte)
$145.00
Digital Folder System (1st 30 folders FREE)
$1.00 per folder above 30
Medium Format Negative (up to 3″x3″) @ 4,000 dpi
$1.79
Large Format Negative (size > 3″x3″) @ 4,000 dpi
$4.49
APS Cartridges
$18 per cartridge
Kodak Disk Film
$32 per disk
Audio Reel-to-reel
$69 per reel
Super Large Scanning (up to 24″x36″)
$16.99 per scan
Scan Images As TIFF
+$0.15 per scan
Replace Photos in Albums
+$0.10 per photo
Documents @ 300 dpi
$0.12 per page
Documents @ 600 dpi
$0.15 per page
DVD Replication
$9.00 per DVD
Floppy Disk Conversion
$9.00 per floppy disk
*minimum order $99
$99 Minimum Order
As a premier bulk scanning and digitization facility, Memory Fortress has always maintained a $99 minimum order size since we opened for business in 2015.
Memory Fortress encourages customers to send in larger quantities of old memories to digitize, rather than 1-2 videotapes or a small handful of pictures or slides.
We are best at the larger, more complex orders that involve multiple family members or even several generations of an extended family.
The digitize photos service at Memory Fortress has partnerships with smaller local scanning facilities that are better equipped to handle orders in the $30-75 range, and we will direct customers to those facilities when appropriate.
Handling Charge
There is a $15 handling charge for all orders covering the costs of all the little extras that enhance the customer experience. 
First and foremost among these benefits is a lifetime emergency backup of all data, which means that if your house burns down or is flooded, and you lose all of your personal belongings, your precious memories are safely backed up with us. 
Just give us a call or shoot us an email if you want us to retrieve your backed-up memories for you.
Our service to digitize photos cover other costs: bubble wrap and other packing material, boxes, tape, stickers, thank you notes, and data entry into multiple redundant systems designed to safeguard your data and memories.
As always, return shipping is 100% free to the customer. Memory Fortress pays for all return shipping.
Military Discount
Memory Fortress was founded by supporters and past members of the United States military forces.
We have a firm allegiance to this country, its traditions, and the various uniformed services, including military, law enforcement, and firefighters.
As such, our service to digitize photos proudly offers a blanket discount of 5% on the entire order for any member, former member, or proud supporter of our men and women in uniform.
Just mention that you fall into one of these categories, and you will receive a 5% discount. Additionally, anyone you refer to us will receive this discount as well.
Are you looking for a
digitize photos service

?

Memory Fortress is the best place to go when you need your old photos, slides, and negatives digitized. Our team of experts will make sure that all of your memories are preserved forever!

You can trust us with preserving your memories because we've done this before.

We know how important it is to get these precious moments onto digital media so they won't be lost or damaged over time.

That's why our digitize photos services take great care in handling each order as if it were our own family album. If you want the best possible results, then give us a call today!

Contact Memory Fortress now about getting your photos digitized!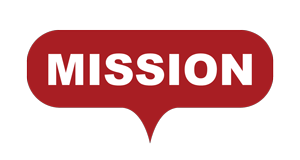 Why Use Memory Fortress?
Our mission is simple.
We partner with you to preserve your memories by transferring your 8mm films, photos, MiniDV tapes, and other memories to digital.
Old photos fade, negatives can melt in the heat of an attic, etc.
We work with our customers to convert your legacy media, MiniDVs, and photo negatives to digital formats to preserve them for future generations.
These are the images that make up your history.
We feel strongly that this is something worth protecting.
Here are some other reasons to give our photo negatives to digital service a call: (678)579-2249
The most affordable rates in the industry
The fastest turnaround times
Dedicated to preserving your history
Call our staff today and let's talk about how easy it is to get your memories converted to a format that will last forever
Call Us Today & Place Your Orders

(678)579-2249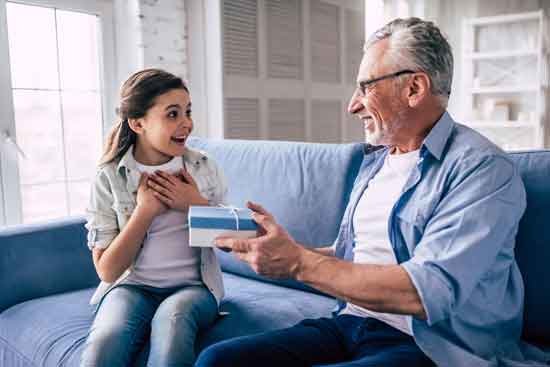 VHS To DVD Conversion Is A Gift For Generations
Wondering what to give your adult kids for Christmas?
How about digitizing those home movies from when they were kids?
We find that many people with adult children love to see their childhood memories again.
It's even more fun when there are grandkids involved.
Imagine the conversations you'll have and the memories you'll share as you get together to see all those old pictures.
It gives you a chance to tell the stories no one's heard in years.
Your family deserves to be preserved.
Place an order to convert your old memories, including photographs, MiniDVs, and photo negatives to digital now or give a gift card to someone special.
You'll be glad you did.
"Keith worked with us to ensure a quick turn for a family event and we were pleasantly surprised!
Great quality and exceptional service from a family-owned business, will recommend to all of our family and friends."
-Team JK 

"Wonderful, Awesome, Perfectly Excellent!
It took me 11 months to remove photos from over 100 family photo albums spanning 1960 to 2007.
I then collated them with hundreds of loose photos then separated them by year in large manilla envelopes.
I sent these 69 envelopes to Memory Fortress and they did a fantastic and highly professional job digitizing almost 12 thousand of our photos.
Thanks, Memory Fortress from our entire family, all 50 of us.
I HIGHLY recommend Memory Fortress."
– John M.

"It was a little scary to mail off some of the most precious memories of my childhood and my son's childhood and trust that they would be cared for and returned safely.
They were able to complete the order and have the original pictures returned to me ahead of schedule.
They did an amazing job and returned everything safely.
They are reasonably priced and will help you make the best decisions depending on your need.
My experience with them has been nothing but positive."
– Cristina R.

Transform Your VHS Tapes Into Timeless DVDs: Discover Memory Fortress, The Premier VHS to DVD Conversion Service Near You
Unlock a treasure trove of memories with Memory Fortress. Would you happen to need the leading VHS to DVD?
Preserve and relive the magic of your cherished VHS tapes by transforming them into high-quality DVDs that will stand the test of time.
With Memory Fortress, you can trust our expertise, exceptional customer service, and commitment to outstanding results.
Don't let your precious memories fade away – choose Memory Fortress and preserve them for generations to come.