Photo Scanning & Video Transfer
Families In Aurora Trust Memory Fortress To Preserve Precious Memories
Your family has a rich history. We help you convert old photos, home movies, slides, negatives & scrapbooks into a permanent digital format. It's a gift that lasts for generations.
START HERE
Photo Scanning, Video Transfer, & More
Our passion is preserving the memories of Aurora … one family at a time.
Everyone has a unique family history.  Stories that deserve to be told for generations to come.  At Memory Fortress, our dedicated staff is ready to help you convert your memories to a more permanent digital format that you can share easily with friends and family.
Our customers are people who find boxes of old photos, slides, and home movies. Often, these old memories are beginning to deteriorate.  More often, there is only one copy of everything.  Customers are faced with a very real problem – if these memories are not preserved and distributed, they will likely vanish forever.
That's where Memory Fortress can help.  We are experts at many forms of old media, and possess the knowledge and equipment to turn your problem into a happy solution.
Simply box up your photos, slides, negatives, movies, and scrapbooks, send them to us and we'll put them into format you can use and share freely with others.  We can convert your photos onto flash drives, DVDs, or store them in the cloud for family members to view worldwide. It's a gift that lasts forever.
Order online or call us at 678-579-2249 to talk to one of our professionals who can answer all of your questions. It's your family history. You can trust us to help you preserve it.
Photo Scanning and Video Conversion Digitizing Services For Aurora
We Help You Preserve Your Memories
For Many Generations
Photo Scanning Preserves Your Memories In Digital Formats That Last Forever
It's your family history. You can trust the staff at Memory Fortress to help you preserve it.
Across the country, most of us have that box of old photos, slide carousels, old home movies and 35mm negatives you have stored away contains memories of your friends and family from long ago. Whether it's old vacation photos, weddings, holidays, military photos or just random snapshots, it's your family's legacy. Isn't it time to preserve it for future generations?
We all have a story to tell. Sometimes we use words. Other times, we use pictures or videos. Memory Fortress works with you to help you not only preserve these stories, but we put them in a format you can share. Our passionate and dedicated staff will turn your analog memories into spectacular digital memories that will last forever.
Bella Garcia– "I had a great experience with this company. I had a few boxes of old photos, slides, and negatives lying around. I didn't want to deal with the mess anymore and got everything put into an electronic format. It was worth the investment and I am very happy with everything Memory Fortress did. Their prices were lower than anybody else, and the owner is so nice and knows a lot, everybody was just so helpful. I really appreciated the level of care and communication, that set the experience apart for me. I like having the pictures on my computer and my son uploaded our old home movies to Youtube to share with our family overseas."
Christopher Wilson– "Memory Fortress was very responsive with FAST turnaround for my project. I received everything before Christmas, and I really appreciate their efficiency, polite interactions, and quality alongside affordability. I would definitely recommend this company to anybody looking for video conversion, photo scanning, and other media formats. I really enjoyed giving my family their photos electronically. It was a lot of fun to look over all the old memories and the stories they prompted from my father. Thank you."
Why Use Memory Fortress?
When it comes to digitizing your old photos, movies and negatives, trust is essential. Preserving history is more than just what we do for a living. It's our passion. Here are some other reason we are the right choice for all your photo scanning services:
Great prices –

 

We are the most affordable photo scanning service in the country.
Fast turnaround – In most cases, we can get the job done and sent out to you in one week. We don't charge rush fees because every job is a rush.
Outstanding customer service– For us, customer service is all about great communication. You will get emails from us when we receive your photos, finish digitizing them and when we are sending them out.
Our mission is simple. We partner with you to preserve your memories. Old photos fade, negatives can become damaged in the fluctuating and extreme temperatures of an attic, etc. We work with our customers to put your legacy in a digital format to preserve it for future generations. These are the images that make up your history. We feel strongly that this is something worth protecting.
Call Us Today & Place Your Orders

(678)579-2249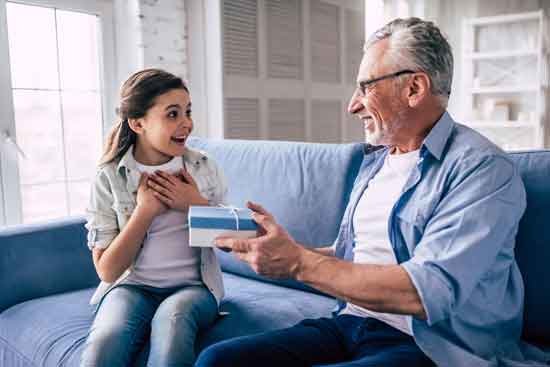 Photo Scanning Is A Gift For Aurora Customers
Wondering what to give your adult kids for Christmas? How about digitizing those home movies and camcorder tapes from their childhoods! Up until recently, those old analog memories tended to fade away and deteriorate.  However, Memory Fortress is dedicated to ending all lost memories forever.  The gift of memories is one of the best gifts you can give this holiday season.
Have you got fifteen extended family members?  Give them fifteen USB flash drives or fifteen DVDs!  Those old memories no longer have to reside in one location.
Your family's history must be preserved. Call Memory Fortress today and ask us to help. You'll be glad you did.
We have helped customers in:  Aurora, Naperville, Sugar Grove, Wheaton, and many other nearby locations.
Everyone has a history. You can rely on Memory Fortress to preserve it. Call us at 678-579-2249 and let's get started today.
Georgia
In Georgia, we have happy customers all around the state in cities like:
Atlanta    Augusta   Athens    Alpharetta Buckhead    Brookhaven  Buford    Columbus  Dunwoody    Dacula  Duluth    Johns Creek     Lawrenceville    Macon   Roswell    Suwanee     Savannah    Vinings
Shipping Address
2180 Satellite Boulevard
Suite 400
Duluth, GA 30097
678-579-2249
*Walk-ins by appointment only*