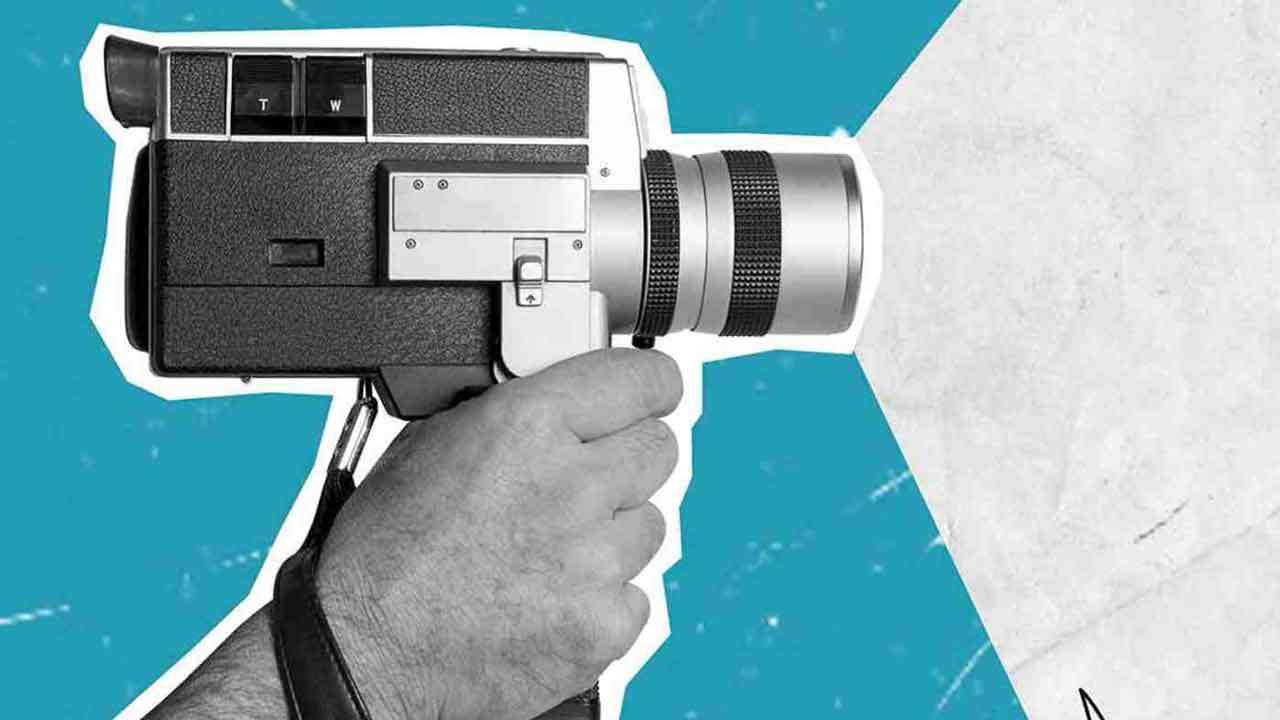 Key Takeaways
Aspect
Detail
Hi8 to Digital Conversion
Update precious memories from Hi8 to modern

 

digital formats
Why Memory Fortress
Offers specialized services for Hi8 and

 

8 mm tape

 

conversion

Benefits of Digital

 

Conversion
Ensures longevity, accessibility, and easy sharing
Conversion

 

Process
Professional and secure handling by experts at Memory Fortress
EXPERT HI8 TO DIGITAL CONVERSION: PRESERVING YOUR MEMORIES
At Memory Fortress, we understand how important it is to keep your memories alive. That's why we offer expert Hi8 digital conversion service that helps you preserve all those special moments for life.
Our highly trained technicians are experienced in converting VHS tapes and other media formats into a digital format so you can view them on any device — without compromising the picture quality or resolution.
We guarantee that your recordings will look just as great, if not better, than when you first recorded them.
Our fast and easy process ensures a seamless transition from analog media to digital that won't take up all your time or money.
Why Choose Memory Fortress For Your Hi8 To Digital Conversion?
When converting your Hi8 tapes to digital formats, Memory Fortress stands out with our expertise and commitment to quality. Memory Fortress offers various services, including photo scanning, old video transfer, and secure cloud storage.
Memory Fortress ensures that your essential memories are safeguarded for future generations. Our Hi8 to DVD service specifically addresses the need to update precious memories to new digital media, promising to handle your cassette tapes with the utmost care and professionalism.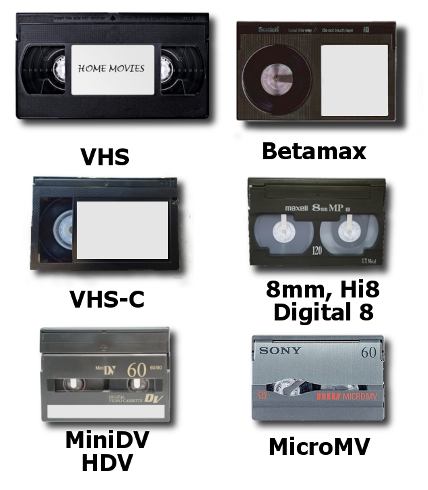 VHS
Was the industry standard videotape for VCRs
Usually holds about 2 hours of footage in SP mode (standard)
The most popular format in the 1980s and early 1990s
Significant degradation of quality over time
A compact alternative to VHS released in 1982
It also plays on standard VCRs with an adapter
Playing time well under two hours (depends on mode)
Slightly less degradation than regular VHS
The most popular camcorder

 

tape format

 

through the 1990s
It can hold up to two hours of footage
Deteriorates less than VHS
Popular in the early 2000s
Plays on smaller camcorders
Playing time well around one hour
Usually, little to no degradation
The Process
It's Easy To Transfer Movie Film, Videotapes, Old Photos, And Slides To Digital

Place Your Order
No need to count or sort.
Ship your materials to Memory Fortress.

We Scan & Review
Quality digitization in just five days.

We crop, rotate, and color-correct all images.

We remove dust and minor blemishes.

Fast, Safe, Convenient
We ship your originals and new digital memories.

All packages are tracked, and we back up all files.

Turnaround time is five business days for most orders.

Share & Enjoy
Share your new USB flash drive and DVDs

You can also download from Dropbox

All digital files can be shared easily on all platforms
Cost-Effective And Efficient Services
Memory Fortress offers an affordable and efficient solution to convert your Hi8 tapes to digital.
A transparent pricing model ensures that converting original memories to digital media is cost-effective and straightforward.
This approach makes the service accessible to a broader audience, ensuring more people can preserve their cherished memories for years.
Pricing for Processing:
1 tape –

 

$20
2-10 tapes –

 

$18 each

 

(10% off)
11-20 tapes –

 

$17 each

 

(15% off)
21-50 tapes –

 

$16 each

 

(20% off)
51-100 tapes –

 

$15 each

 

(25% off)
101+ tapes –

 

$14 each

 

(30% off)
Additional notes:
Betamax/PAL/Micro MV – $32 each
MP4 Conversion – $4 each
Orders under 30 tapes should take 1-2 weeks.
Please give us two weeks above 30 tapes.
Delivery Options:
DVDs

 – one DVD per tape

. Our DVDs can hold up to 4.7GB of data each. We will split files larger than 4.7GB across two DVDs.
USB flash drives

 – We can fit as many tapes

 

as you like on our flash drives. This is usually the better option if you have more than ten videos.
External hard drives

 – We deliver these to larger customers (usually over 40 tapes).

Dropbox

 – is also an excellent option for customers with larger quantities.

Digital format

 – All digital files you receive will be in MP4 format.
Delivery Pricing:
Additional DVDs

 – $9 per DVD for the 2nd and all subsequent copies.

USB flash drives

 – same as on the Pricing Grid (8GB=$12, 16GB=$20, 32GB=$33, 64GB=$45, 128GB=$65, 256GB=$85), all fully loaded.

External hard drives

 – $145 for a fully loaded 1TB Seagate external drive. Custom pricing on drives greater than 1TB.

Dropbox

 – $10 flat charge. The Dropbox link is active for 14 days after you pay.
We Help You Keep The Memories
For Many Generations
How Memory Fortress Ensures The Safety And Quality Of Your Memories:
Memory Fortress prioritizes the safety and quality of your memories throughout the conversion process.
By choosing a professional service like Memory Fortress, you bypass the need for personal equipment, which might not yield the same professional results.
Our expert technicians are dedicated to handling your Hi8 tapes with the highest professionalism and technical skills.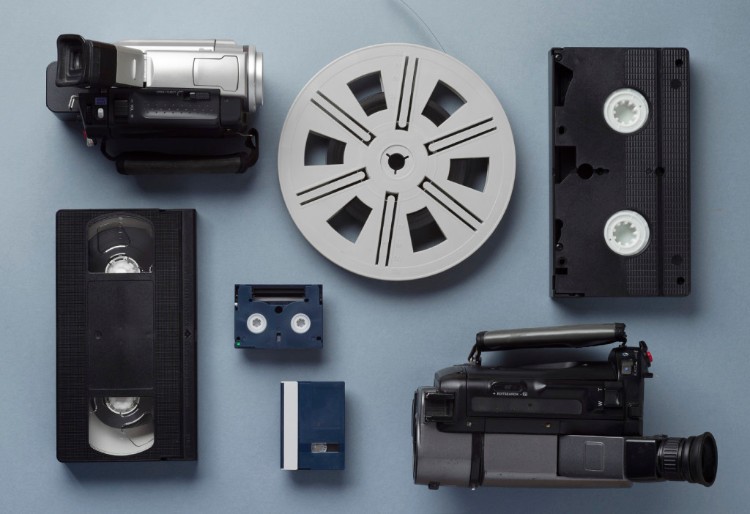 Customized Solutions For Every Need
Memory Fortress recognizes that each Hi8 tape holds unique memories and requires a personalized approach for conversion.
We offer tailored solutions whether you want to convert your tapes to DVD, USB, or a cloud-based format.
Our wide range of services, including 8mm movie film transfer, Hi8 to USB, and 8mm to digital conversion, cater to diverse needs, ensuring your memories are preserved in the format that best suits your requirements.
My wedding VHS tape, once deemed lost, was flawlessly transferred to a digital file format by Memory Fortress. Their VHS conversion technique is impeccable!"
The Technological Edge Of Memory Fortress
The technology employed by Memory Fortress in converting Hi8 video cassettes to digital is state-of-the-art, ensuring the highest quality digital output. 
Their equipment and methods are constantly updated to keep pace with the latest advancements in digital media, providing customers with the best possible results. 
This technological edge sets Memory Fortress apart in the field of digital conversion.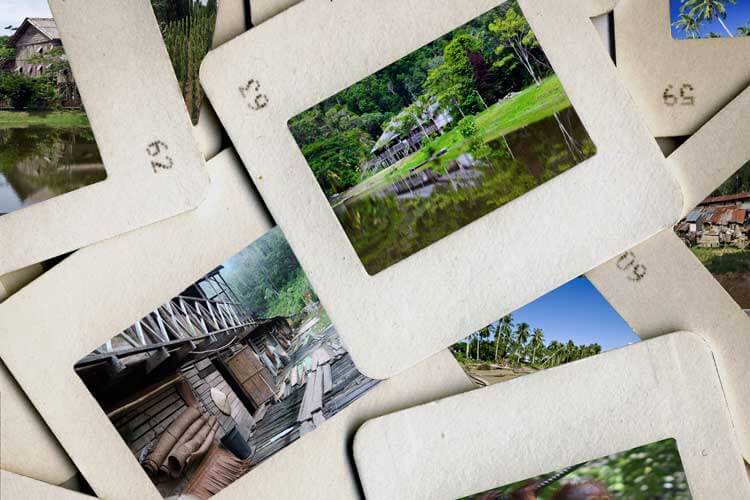 Slide Scanning
We talk to people daily who have discovered boxes of old slides from vacations and special occasions that were generations ago. Let us help you bring those precious times back to life in a shareable format.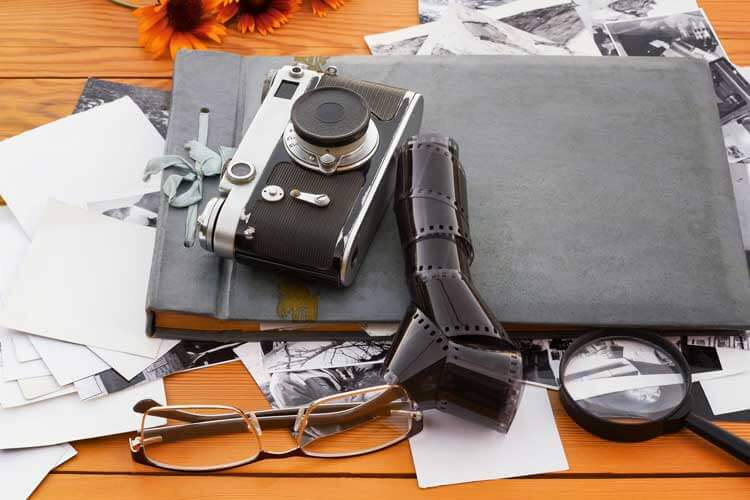 Negative Scanning
If you have slides in a box somewhere, chances are good that you also have sleeves of negatives. This is your family history. Let us help you share the love of the generations. We'll bring your memories to life. Call today.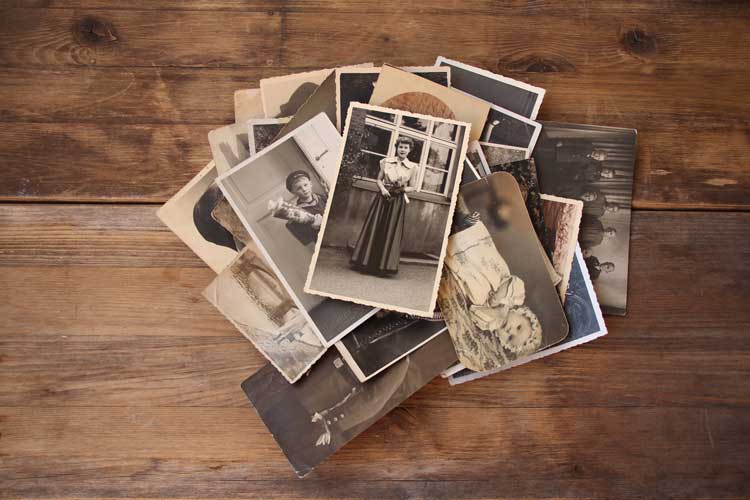 Photo Scanning
We can take that photo box and turn it into a digital format. We carefully and lovingly place all your memories on a DVD or thumb drive. This makes reminiscing and sharing easier.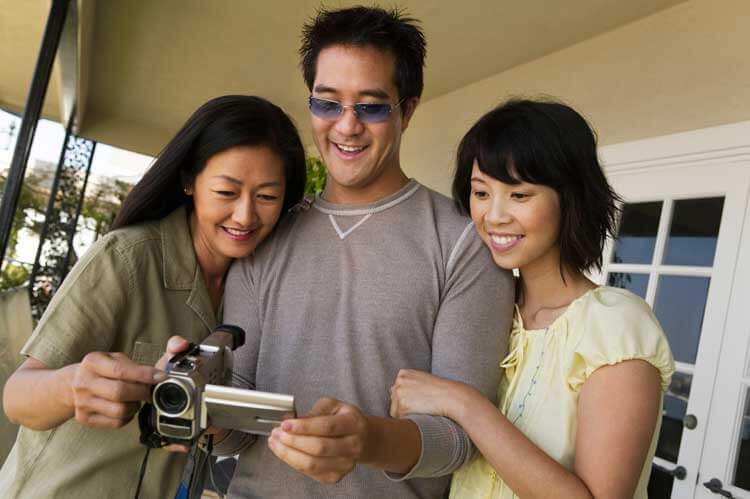 Memory Fortress: A Trusted Partner In Preserving Your Legacy
Choosing Memory Fortress for your Hi8 to USB conversion means entrusting your precious memories to a team of professionals who understand the value of these irreplaceable moments.
Our commitment to quality and expertise in handling delicate media make them a trusted partner in preserving your legacy.
Additional Services For Comprehensive Memory Preservation
In addition to Hi8 to USB conversion, Memory Fortress offers a range of services to ensure all your memory preservation needs are met.
These include converting 8mm movies, transferring Hi8, and camcorder to DVD conversions. Our comprehensive approach ensures that memory is included in the transition to the digital age.
Concluding Thoughts
Memory Fortress is a beacon for those seeking to preserve their memories in the ever-evolving digital landscape. Our 8 mm to Digital service is more than just a conversion process; it's a gateway to reliving and sharing your most treasured moments with future generations.
With Memory Fortress, your memories are not just stored but celebrated.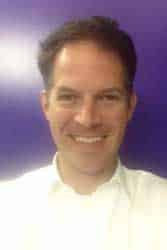 Keith Osbon
Founder/President
Keith Osbon is the founder and President of Memory Fortress. 
He has been passionate about preserving his family's history and launched the company in 2015 to address the vital need that all Americans have.
Before Memory Fortress, Keith worked as a senior executive in digital analytics, starting in 2009. 
A former Army captain, he began his post-military career in 1997 as a quantitative money manager for Goldman Sachs and JP Morgan. 
Keith has a BA from Duke University and an MBA from the University of Georgia.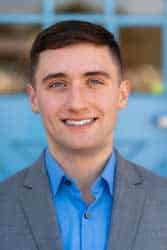 Dustin Williams
Office Administrator
Dustin Williams is the Office Administrator at Memory Fortress. He helps oversee the business's daily operations, assures the high quality of our work, and maintains customer satisfaction.
At Memory Fortress, Dustin ensures that your family's memories are handled with the same utmost care and consideration he would desire for his family memorabilia.
Dustin has over eight years of experience in customer service, including his time as a Front Desk Supervisor at Hyatt Regency Atlanta.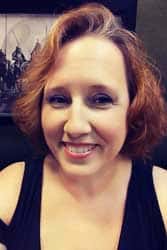 Lori Griggs
Creative Director
Lori Griggs is the Creative Director for Memory Fortress. 
She has been with the company since its inception in 2015 and has focused on photo scanning and old documents. 
Lori is an avid researcher, and much of our initial equipment came from her recommendations and purchases. 
In addition to her contributions to Memory Fortress, she is a talented painter.
She has a BFA from Georgia Southwestern University.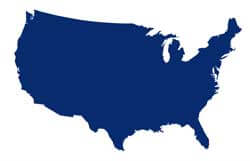 We Serve All Of The United States
It is our pleasure to serve all 50 States.
Our customers rely on us to deliver a top-quality, affordable product with a fast turnaround time.
When you need to convert 35 mm film and 8mm camcorder video tapes into the latest digital formats, USB or DVDs, we hope you will choose Memory Fortress.
Visit the order form here when you are ready. > Order Now!
Call us today to place your order: 678-675-0014
Send us a message below if you need additional information.
Hi8 To Digital FAQs
How to convert 8mm tapes to DVD without camcorder
The camcorder is an outdated piece of equipment these days. If you have old HI8/8mm tapes laying around and no way of converting them to digital we have you covered. Memory Fortress is an online service that converts 8mm tapes to DVD for you.
What is Hi8 to Digital Conversion and why is it necessary?
Hi8 to Digital Conversion is the process of transferring video content from Hi8 tapes, a popular format in the late 80s and 90s, to modern digital formats. This is essential because Hi8 tapes degrade over time, and converting them to digital formats ensures the preservation and accessibility of these precious memories for future generations.
What services does Memory Fortress offer for Hi8 tape conversion?
Memory Fortress specializes in converting Hi8 and 8mm tapes to digital formats. They provide a comprehensive service that includes professional scanning, rotation, color correction, and dust and blemish removal, delivering high-quality digital files on DVDs, USBs, or via cloud storage.
How does Memory Fortress ensure the quality of the digital conversion?
Memory Fortress employs state-of-the-art equipment and skilled technicians to handle the digitization process. Each tape undergoes a careful evaluation and digitization, ensuring the integrity and quality of the original recordings are maintained. The digital output is then thoroughly checked for quality before delivery.
What are the benefits of converting Hi8 tapes to digital?
Converting Hi8 tapes to digital formats offers several advantages, such as enhanced longevity, as digital formats are less prone to degradation. It also provides easy access to videos on various devices, efficient sharing capabilities, space efficiency in storage, and overall better preservation of your memories.
What pricing and delivery options does Memory Fortress offer for Hi8 tape conversion?
Memory Fortress offers transparent and cost-effective pricing, starting at $20 per tape with bulk discounts. Delivery options include DVDs, USB flash drives, external hard drives, and cloud storage via Dropbox. The company ensures a fast turnaround time and a no-charge policy for additional DVDs after the first.
What is Hi8 to digital conversion?
Hi8 to digital conversion is the process of transferring video content from Hi8 tapes—a popular analog format from the late 1980s and 1990s—to a digital format. This conversion is essential for preserving the quality and accessibility of the recordings, as analog tapes degrade over time.
Why is it important to convert Hi8 tapes to digital?
Converting Hi8 tapes to digital is important because it safeguards your memories from the natural degradation of analog media. Digital formats are more durable and less susceptible to quality loss over time. Additionally, digital videos are easier to store, share, and access on modern devices.
What digital formats are available for Hi8 tape conversions?
Common digital formats for Hi8 conversions include DVD, Blu-ray, MP4 files on USB drives, and cloud-based storage solutions. These formats ensure compatibility with a wide range of devices and offer convenient access and sharing options.
How do I choose a service provider for converting my Hi8 tapes?
When selecting a service provider for Hi8 to digital conversion, consider factors such as their technical expertise, equipment quality, turnaround time, pricing, and customer reviews. Look for providers who specialize in media conversion and have a track record of handling delicate analog media with care.
What are the challenges of Hi8 to digital conversion?
The main challenges in converting Hi8 tapes include the potential degradation of the tapes, difficulty in finding working Hi8 playback equipment, and the technical know-how required for high-quality digital conversion. Professional services mitigate these issues with specialized equipment and expertise.
How long does the Hi8 to digital conversion process take?
The time required for Hi8 to digital conversion varies depending on the service provider and the number of tapes. Typically, professional services can take anywhere from a few days to a couple of weeks. The process may take longer for larger volumes of tapes or if additional restoration work is needed.
What quality can I expect from the converted digital files?
The quality of converted digital files largely depends on the original Hi8 tape's condition and the conversion process's quality. Professional conversion services use advanced equipment and techniques to ensure the highest possible quality, often enhancing color, brightness, and removing imperfections.
Are there any privacy concerns with Hi8 to digital conversion services?
Reputable Hi8 to digital conversion services take privacy and confidentiality seriously. They often have strict policies in place to ensure that your content is securely handled and your privacy is maintained throughout the conversion process.