Video Transfer and Photo Scanning For Idaho
Families In Idaho Trust Memory Fortress To Preserve Precious Memories
We convert your old analog memories to digital formats, including VHS tapes, camcorder tapes, movie film, old photos, slides, and even scrapbook pages.
START HERE
 Top Video and Photo Scanning Services Idaho
Memory Fortress is preserving the memories of Idaho, one household at a time.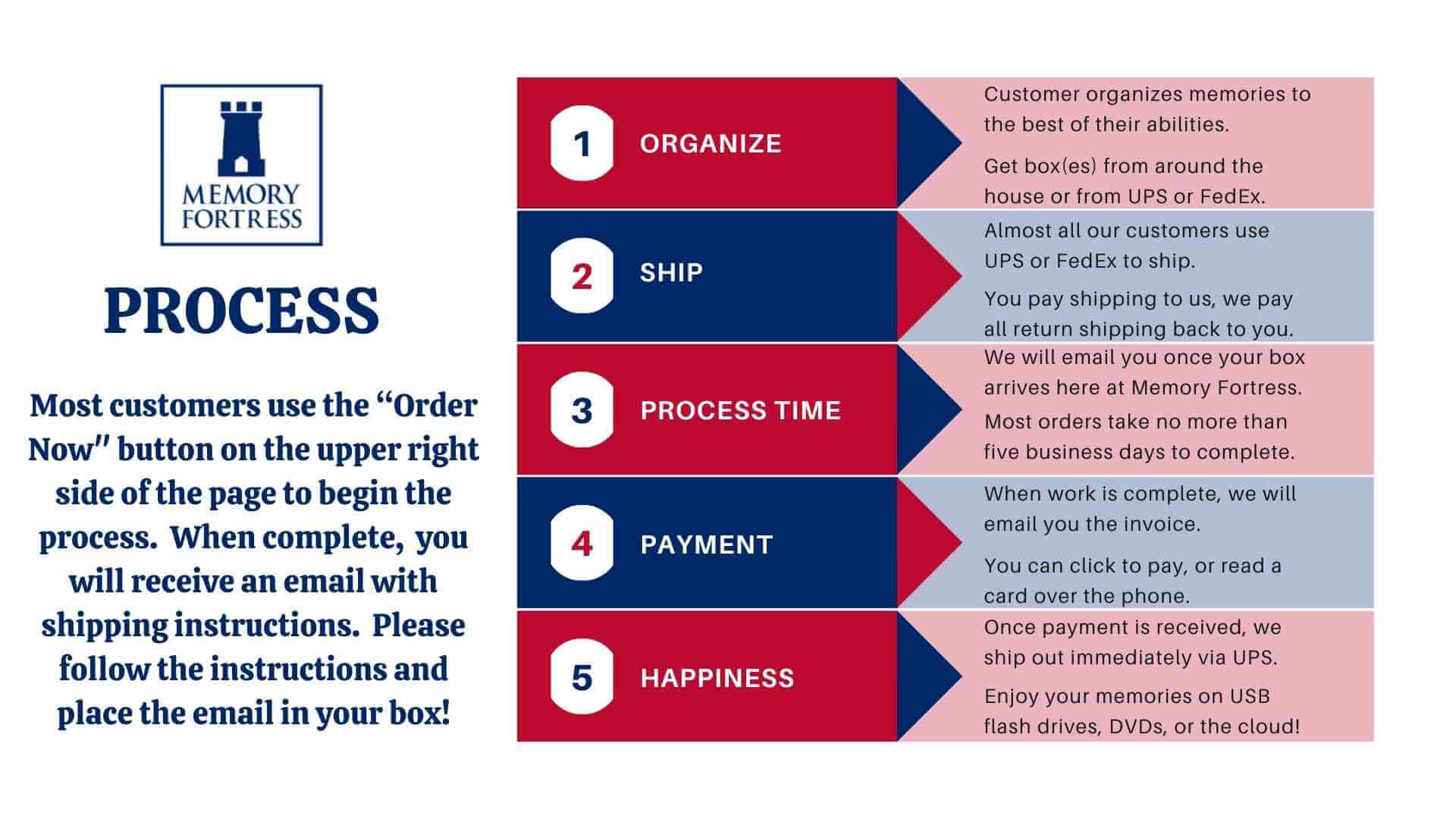 Photo Scanning and Video Transfer For Idaho Residents
Slide Scanning
We talk to people every day who have discovered boxes of old slides from vacations and special occasions that were generations ago. Let us help you bring those precious times back to life in a shareable format.
Negative Scanning
If you have slides in a box somewhere, chances are good that you also have sleeves of negatives as well. This is your family history. Let us help you share the love of the generations. We'll bring your memories to life. Call today.
We Help You Keep The Memories
For Many Generations
Photo Scanning Preserves Your Memories In A Digital Format
Every week, customers share with us, "I found old movies while cleaning the attic."
Countless old movies exist, ranging from everyday vacations to special events. These memories are gradually fading. Our service can aid in preserving your family's heritage. Shouldn't your loved ones be remembered?
Memory Fortress is capable of converting various types of old media. We work with reel-to-reel films, VHS, Betamax, and a wide range of camcorder tapes.
We take these outdated formats and create digital copies for modern use. Trust us to safeguard your cherished family memories for future generations to enjoy.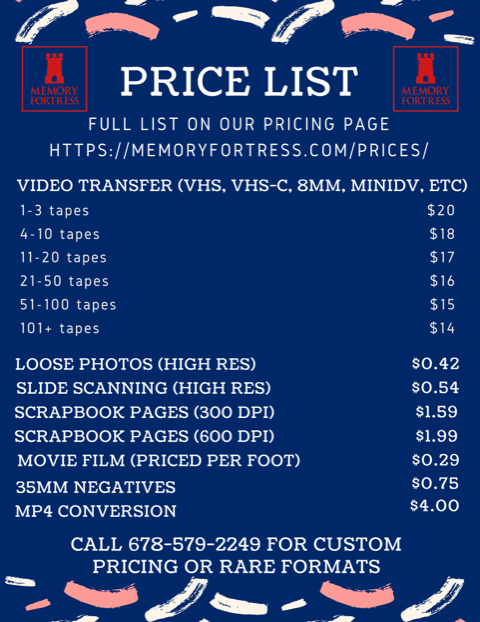 Leigh C. – "I'm so thankful for the excellent service I received from Keith and the staff at Memory Fortress. I recently had a huge collection of old home movies, some dating back to the late 80's, that I got transferred to digital as a surprise for my family.
I never worried about the safety of my videos after meeting Keith at Memory Fortress (I live driving distance from there). The most impressive part was they did all of the transfers in about 5 days (and shortly before Christmas).
Everything was handled with care. I'm so happy I did this. I worried about the ability to view these old home movies for a long time.
It's wonderful to have them converted to view now and share with family. Well worth the cost. I highly recommend Memory Fortress."
Barbara L. – "Memory Fortress has taken on the monumental task of digitizing my 88-year-old father's print pictures.  They have done the best job of preserving our memories and breaking them out to individual flash drives.  This has given my dad so much happiness, which in turn makes me incredibly happy. 
They do excellent work, and work with their customers to meet their exacting demands. 
(I know my dad; I know how demanding he is!  Just the fact that they continue to work with him speaks volumes about their ability to work with the most difficult and demanding customers!) 
These are my lifetime memories, my family's memories, and Memory Fortress has done a helluva good job.  I'm so grateful my dad found them to preserve our memories."
Why Use Memory Fortress?
When it comes to digitizing your old photos, movies and negatives, trust is essential. Preserving history is more than just what we do for a living.
It's our passion. Here are some other reason we are the right choice for all your photo scanning Idaho services:
Great prices – We are the most affordable service in the country.
Fast turnaround – In most cases, we can get the job done and sent out to you in one week. We don't charge rush fees because every job is a rush.
Outstanding customer service – For us, customer service is all about great communication. You will get emails from us when we receive your photos, finish digitizing them and when we are sending them out.
National Company – We serve all 50 states!
Our mission is simple. We partner with you to preserve your memories.
Old photos fade, negatives can become damaged in the fluctuating and extreme temperatures of an attic, etc.
We work with our customers to put your legacy in a digital format to preserve it for future generations.
These are the images that make up your history. We feel strongly that this is something worth protecting.
Call Us Today & Place Your Orders

(678)579-2249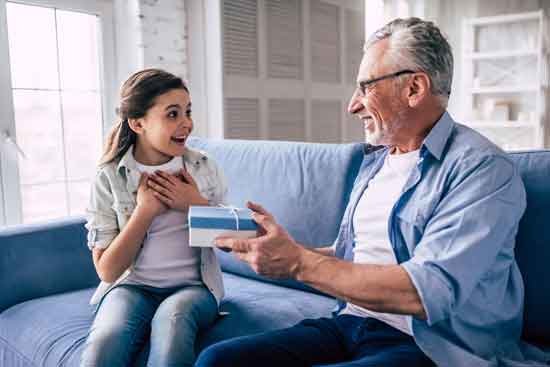 Digitize Childhood Memories: The Ultimate Keepsake for Your Children
Pondering over the perfect Christmas present for your grown-up children?
Why not gift the joy of reliving their early years by converting those old home movies into digital format?
Parents of adults find immense happiness in seeing these bygone memories resurface, and if there are grandchildren to join in the fun, it's even better.
They absolutely adore seeing their ancestors in their youthful days!
Idaho
In Idaho, we have happy customers all around the state in cities like:
Boise   Idaho Falls   Coeur d'Alene   Twin Falls