Video Transfer Service
West Palm Beach
Families In West Palm Beach Trust Memory Fortress To Preserve Their Precious Memories
Your family has a rich history. We help you convert old photos, home movies, slides, negatives & scrapbooks into a permanent digital format. It's a gift that lasts for generations.
START HERE
Top Photo Scanning, Video Transfer Service West Palm Beach
Our passion is preserving the history of West Palm Beach- One Family At A Time.
Everyone has a unique family history. 
Stories that deserve to be told for generations to come. 
At Memory Fortress, our dedicated staff is standing by to help you save your family memories. 
Let us convert your old photos and home movies to a digital format that lasts forever.
We get calls all the time from people that find boxes of old photos, slides, movies, and more. 
These are images of relatives and friends- some of whom are gone now, so these images are all that remain. 
We see many weddings, vacations, holidays, military photos, and more Our staff helps preserve these precious snapshots in time. 
Memory Fortress digitalizes your ancestry. 
We document lifetimes.
Old photos fade. Home movies deteriorate at alarming speeds- especially when kept in attics or other places where they are subjected to heat. 
We make preserving these heirlooms easy.
Box up your photos, slides, negatives, movies, and scrapbooks, send them to us, and we'll put them in a format you can use. 
You can put your photos onto a flash drive, a DVD, or store them in the cloud for family members to view worldwide. 
It's a gift that lasts forever.
Order online or call us to talk to one of our dedicated staff members who can answer all of your questions about how we convert family videos to digital.
It's your family history. 
You can trust us to help you preserve it.
Photo Scanning and Video Conversion Digitizing Services
We Help You Keep The Memories
For Many Generations
Photo Scanning Preserves Your Memories In A Digital Format That Lasts
It's your family history. You can trust the staff at Memory Fortress to help you convert your family videos to digital in order to preserve it.
Across the country, most of us have that box of old photos, slide carousels, old home movies, and 35mm negatives you have stored away that contains memories of our friends and family from long ago. 
Whether it's old vacation photos, weddings, holidays, military pictures, or just random snapshots, it's your family's legacy. 
Isn't it time to preserve it for future generations?
We all have a story to tell. Sometimes we use words. 
Other times, we use pictures. 
Memory Fortress works with you to help you not only preserve these stories, but we put them in a format you can share. 
Our passionate and dedicated staff will turn your analog memories into spectacular digital memories that will last forever.
Bella Garcia
–
"I had a great experience with this company. I had a few boxes of old photos, slides, and negatives lying around. I didn't want to deal with the mess anymore and got everything put into an electronic format. It was worth the investment and I am very happy with everything Memory Fortress did. Their prices were lower than anybody else, and the owner is so nice and knows a lot, everybody was just so helpful. I really appreciated the level of care and communication, that set the experience apart for me. I like having the pictures on my computer and my son uploaded our old home movies to Youtube to share with our family overseas."
Christopher Wilson– "Memory Fortress was very responsive with FAST turnaround for my project. I received everything before Christmas, and I really appreciate their efficiency, polite interactions, and quality alongside affordability. I would definitely recommend this company to anybody looking for video conversion, photo scanning, and other media formats. I really enjoyed giving my

family their photos

electronically. It was a lot of fun to look over all the old memories and the stories they prompted by my father. Thank you."
Why Use Memory Fortress?
When it comes to digitizing your old photos, movies, and negatives, trust is essential. 
Preserving history is more than just what we do for a living. It's our passion. 
Here is some other reason we are the right choice for all your photo scanning services:
Great prices- 

we are the most affordable 

photo scanning service

 online.

Fast turnaround– in most cases, we can convert your family videos to digital and get them sent out to you in a week. We don't charge rush fees because every job is a rush.

Outstanding customer service

– For us, customer service is all about excellent communication. You will get emails from us when we receive your photos, finish digitalizing them, and send them out. That's just part of every project.
Our mission is simple. We partner with you to preserve your memories. Old photos fade, negatives can become damaged in the fluctuating and extreme temperatures of an attic, etc. 
We work with our customers to put your legacy in a digital format to preserve it for future generations. 
These are the images that make up your history. We feel strongly that this is something worth protecting.
Call Us Today & Place Your Orders

(678)579-2249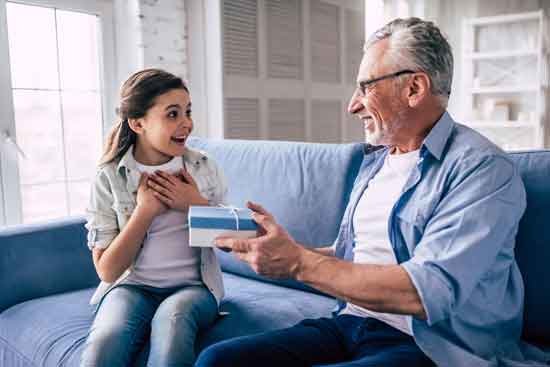 Photo Scanning Is A Gift For Generations
If you are wondering what to give your adult kids for Christmas? 
How about digitalizing those home movies from when they were kids? 
We find that many people with adult children love to see their childhood memories again. 
It's even more fun when there are grandkids involved. 
The grandkids get a massive kick out of seeing how young Grandma and Grandpa were, along with how cute their Mom or Dad was at that age.
Imagine the conversations you'll have and the memories you'll share as you get together to see all those old pictures. 
It gives you a chance to tell the stories no one's heard in years.
Your family deserves to be preserved. Call the staff at the Memory Fortress today. You'll be glad you did.
VHS Video Transfer Service West Palm Beach
It can be a lot of work if you have old VHS tapes that you want to put onto digital devices.
Our video transfer service West Palm Beach makes transferring your videos quick and easy.
We'll take care of everything for you, so all you have to do is sit back and relax while we do the hard work for you.
Don't throw them out when it comes time to get rid of your old VHS collection! Instead, please send them to us to be professionally transferred onto DVD or a thumb drive at affordable prices.
You'll never need another VCR again once we've converted your videos into digital format because they can be watched on any device with an HDMI connection or USB port like TVs, computers, tablets, and phones!
We Serve All Of The United States
It is our pleasure to serve all 50 States.
Our customers rely on us to deliver a top-quality product that is affordable, with a fast turnaround time.
When you need to convert 35mm film, 8mm camcorder videos into digital USB or set of DVDs, we hope you will choose Memory Fortress.
Visit the order form here when you are ready. > Order Now!
Call us today to place your order 678-579-2249
Send us a message below if you have further questions.
National Service Area
People in every state have trusted the dedicated staff at Memory
Fortress
with their precious memories.
2180 Satellite Blvd Suite 400
Duluth
,
GA
30097
Monday, Tuesday, Wednesday, Thursday, Friday
9:00 am – 5:00 pm