Photo Scanning & Video Transfer
Families In Columbus Trust Memory Fortress To Preserve Precious Memories
Your family has a deep history that needs to be preserved and shared.  We help you convert old photos, slides, home movies, slides, scrapbooks, movie film, and negatives into a permanent digital format.
START HERE
Photo Scanning, Video Transfer, & More
Memory Fortress is preserving the memories of Columbus, one family at a time.
Everyone has a family history, and the staff at Memory Fortress is ready to help you convert your memories to a more permanent digital format that you can share easily with friends and family.
Our customers are people who have boxes of old photos, slides, and home movies. Often, these old memories are beginning to deteriorate.  More often, there is only one copy of these memories.  Customers are faced with a very real problem – if these memories are not preserved and distributed, they will likely vanish forever.
That's where Memory Fortress can help.  We are experts at most forms of old media, and possess the knowledge and equipment to turn your problem into a happy solution.  Simply box up your photos, slides, videotapes, scrapbooks, and movie film. Send them to us and we'll put them into digital formats you can use and share freely with others.  We will convert your photos onto flash drives, DVDs, or store them in the cloud for you and your family members to view.
Order online, email us, or call us at 678-579-2249 to talk to one of our professionals who will answer all of your questions!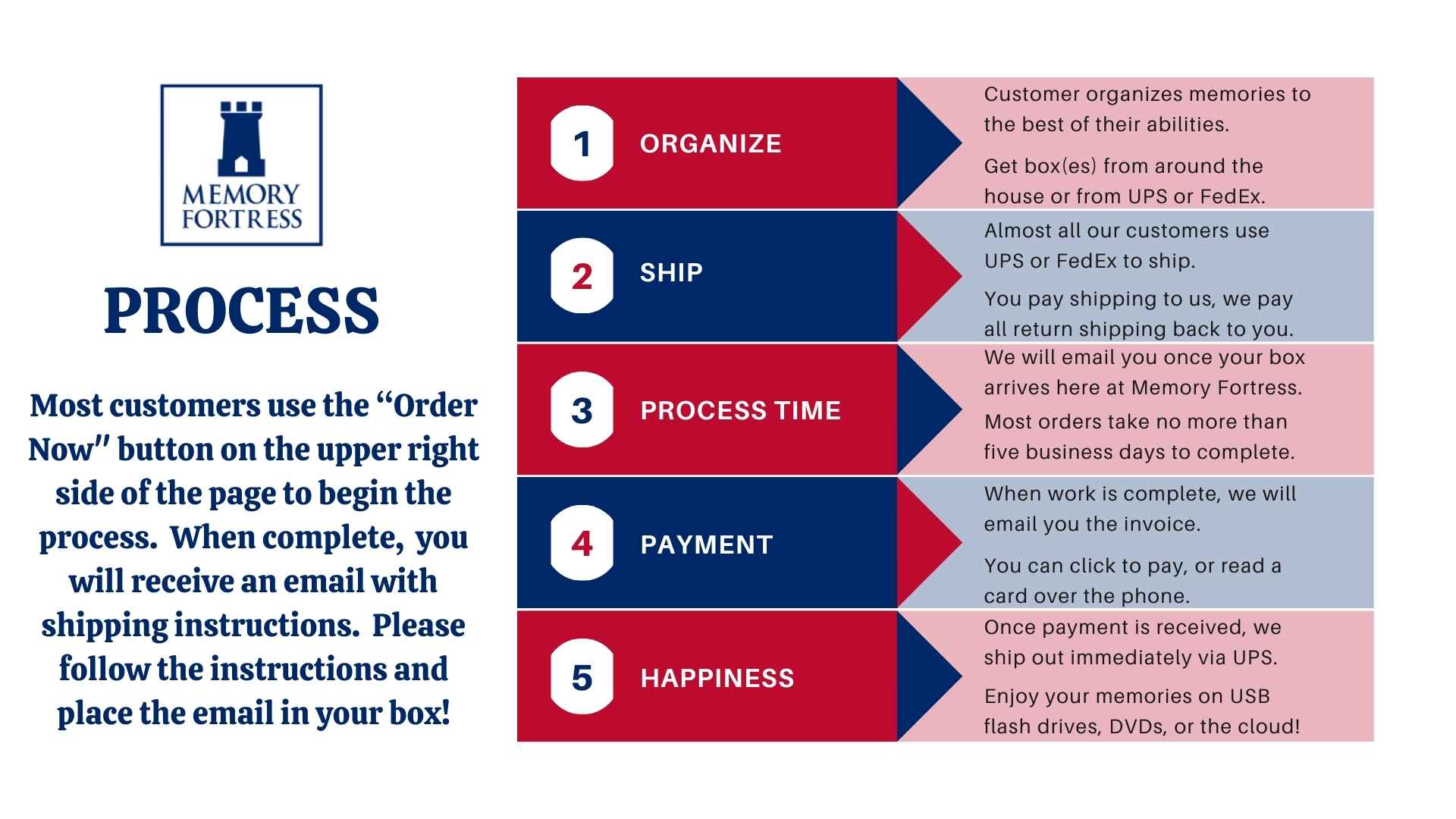 Photo Scanning and Video Conversion Digitizing Services For Columbus
We Help You Preserve Your Memories
For Many Generations
Photo Scanning Preserves Your Memories In Digital Formats That Last Forever
Your family history is of immeasurable worth, and the Memory Fortress team is dedicated to assisting you in preserving it. Rely on our proficient staff to protect your valued memories so future generations can continue to cherish them.
Throughout the nation, numerous homes contain boxes packed with old photos, slides, home movies, and 35mm negatives, each preserving the memories of friends and family from bygone days. These collections encompass snapshots from vacations, weddings, holidays, military service, and countless other unforgettable moments.
These images capture your family's singular legacy, making it vital to retain and share them with future generations to keep the memories alive and cherished.
Each person has a story to impart, often through words, images, or videos. Memory Fortress works alongside you to not only safeguard these chronicles but also present them in accessible formats for sharing. Our dedicated and enthusiastic team will adeptly turn your analog souvenirs into striking digital tokens that will persist through time.
Barbara L. – "Memory Fortress has taken on the monumental task of digitizing my 88-year-old father's print pictures.  They have done the best job of preserving our memories and breaking them out to individual flash drives.  This has given my dad so much happiness, which in turn makes me incredibly happy.  They do excellent work, and work with their customers to meet their exacting demands.  (I know my dad; I know how demanding he is!  Just the fact that they continue to work with him speaks volumes about their ability to work with the most difficult and demanding customers!)  These are my lifetime memories, my family's memories, and Memory Fortress has done a helluva good job.  I'm so grateful my dad found them to preserve our memories."
Scanning Your Old Photos Preserves Your Family History
Now is the time to preserve those memories for your kids, grandkids and beyond. Memory Fortress is here to help. We are on our way to becoming the leading photo scanning company in the country – one box of memories at a time.
Families all around Columbus trust our staff with their precious photographs. The reason is simple – we are as dedicated to protecting your history as you are.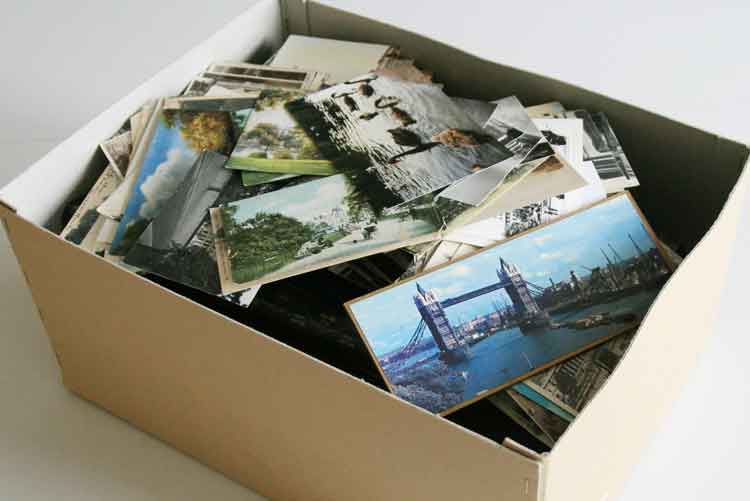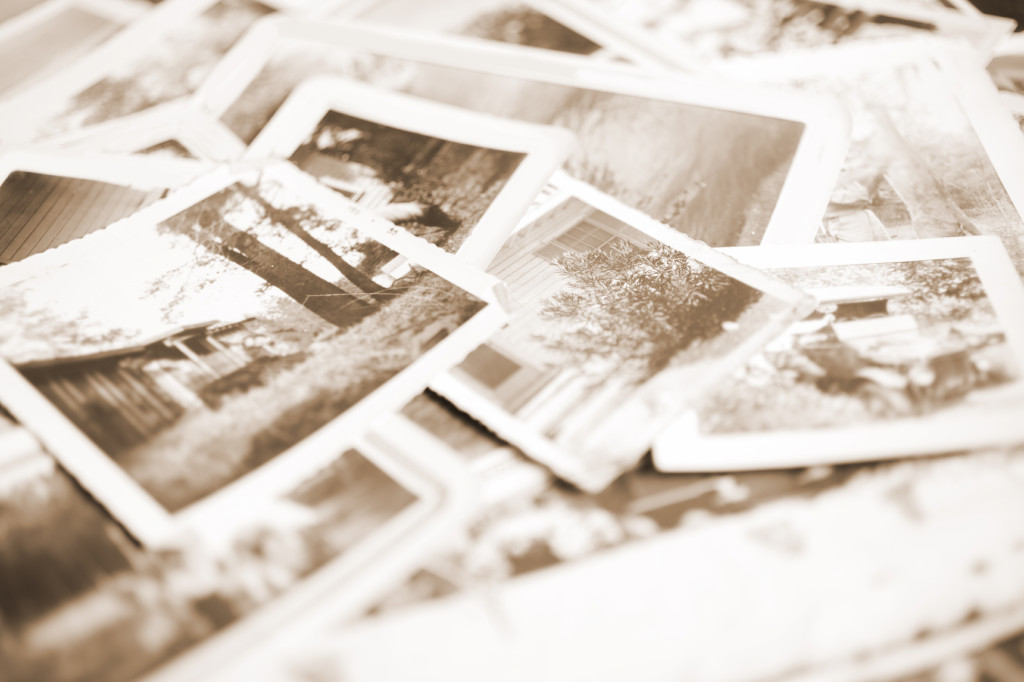 Photo Scanning Is How We Got Started
Memory Fortress was originally founded as a photo digitization company. Later, we branched out to preserve all other analog formats. So far, we've helped thousands of families with their projects.
Our Columbus customers have thousands of photos stored away in old shoeboxes and containers.  This isn't a problem for us. As a bulk scanning facility, we specialize in large quantities of memories from multiple branches of extended families.
We have the professionals, the equipment, and the attention to detail to transfer your photos to a digital format that works for you.  Want them on a disk?  We can take all those loose photos and scan them to a DVD, flash drive, or cloud storage.
Video Transfers: Convert Home Movies To A Digital Format
We Convert VHS To DVD And USB
Each week, customers inform us, "I discovered a box of old movies while cleaning the attic."
From ordinary vacations to extraordinary events, generations of home movies have been created, but memories are fading. We can assist in preserving your family's heritage. Shouldn't your loved ones be commemorated?
Memory Fortress has the expertise to convert various media types, including reel-to-reel films, VHS, Betamax, and camcorder tapes in all sizes and formats, into digital versions.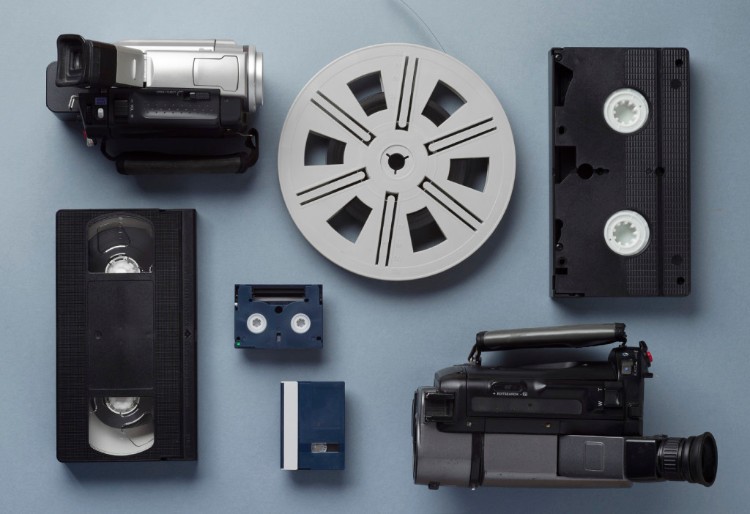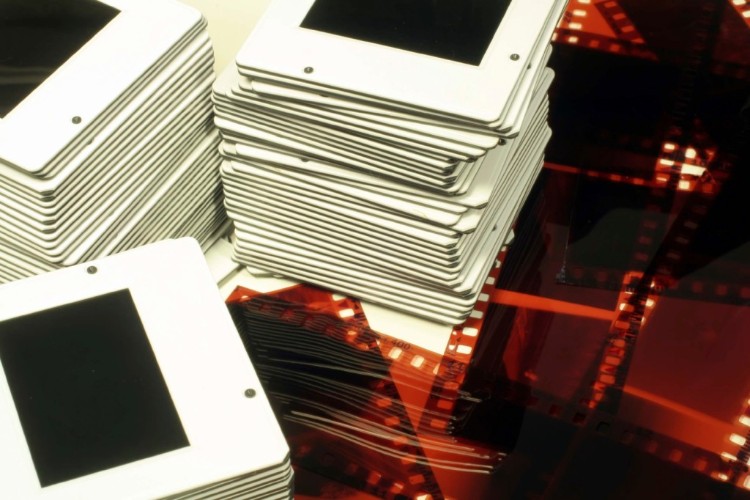 Slide Scanning
Numerous Columbus-based clients possess a vast collection of slides intermingled with their vintage photos and videos. Often, these slides contain striking and emotive images.
Memory Fortress specializes in transforming such cherished memories into contemporary digital formats. Choose between DVDs, USB flash drives, or cloud delivery for easy sharing with others.
Our competitive pricing for most formats, coupled with our eagerness to complete your project within deadlines, sets us apart. Contact us today!
Christopher Wilson– "Memory Fortress was very responsive with FAST turnaround for my project. I received everything before Christmas, and I really appreciate their efficiency, polite interactions, and quality alongside affordability. I would definitely recommend this company to anybody looking for video conversion, photo scanning, and other media formats. I really enjoyed giving my family their photos electronically. It was a lot of fun to look over all the old memories and the stories they prompted from my father. Thank you."
Why Use Memory Fortress?
When it comes to digitizing your old photos, movies and negatives, trust is essential. Preserving history is more than just what we do for a living. It's our passion. Here are some other reason we are the right choice for all your photo scanning services:
Great prices – We are the most affordable service in the country.
Fast turnaround – In most cases, we can get the job done and sent out to you in one week. We don't charge rush fees because every job is a rush.
Outstanding customer service – For us, customer service is all about great communication. You will get emails from us when we receive your photos, finish digitizing them and when we are sending them out.
National Company – We serve all 50 states!
Call Us Today & Place Your Orders

(678)579-2249
Our Columbus Service Area
We have helped customers in: Columbus, Phenix City, Fort Benning, Dinglewood, and Rosehill as well as other surrounding areas.
Everyone has a history. You can rely on Memory Fortress to preserve it. Email us or call us at 678-579-2249 and let's get started today.
Georgia
In Georgia, we have happy customers all around the state in cities like:
Atlanta    Augusta   Athens    Alpharetta Buckhead    Brookhaven  Buford    Columbus  Dunwoody    Dacula  Duluth    Johns Creek     Lawrenceville    Macon   Roswell    Suwanee     Savannah    Vinings
We Serve All Of The United States
It is our pleasure to serve all 50 States.
Our customers rely on us to deliver top-quality video and photo scanning resolution for their memories that is affordable, with a fast turnaround time.
When you need a service to digitize pictures or convert 35mm film, 8mm camcorder tapes to DVD or digital USB, we hope you will choose Memory Fortress.
Visit the order form here when you are ready to invest in the best way to transfer VHS, photos, and other memories to DVD. > Order Now!
Call our video tape transfer service today to place your order 678-579-2249
Send us a message below if you have further questions.
2180 Satellite Blvd Suite 400
Duluth
,
GA
30097
Monday, Tuesday, Wednesday, Thursday, Friday, Saturday
9:00 am – 5:00 pm