Best Video Transfer Service Sarasota | VHS to DVD Conversion
Welcome to Memory Fortress – Your Trusted Partner for Video Transfer Services in Sarasota, FL!
In the digital age, memories captured on VHS tapes, 8mm films, and old DVDs often find themselves gathering dust on forgotten shelves.
At Memory Fortress, we understand the importance of preserving these cherished moments.
As Sarasota's premier video transfer service, we take pride in our expertise and dedication to delivering top-quality results.
Join us on a journey to discover the best video transfer service Sarasota has to offer, where we convert your precious memories into a digital format that will stand the test of time.
Video Transfer Service Sarasota That You Can Trust
Reasons To Choose Our Video Conversion Service
Competitive Pricing With Bulk Discounts
Fast Turnaround Times Of 5 Business Days
Ordering Is Easy
Delivery Via DVDs, MP4s On USB, Or Cloud
Most Trusted Video Partner
The Sarasota Difference
Why Choose Memory Fortress for Video Transfer Services in Sarasota?
When it comes to preserving your most cherished memories, trust matters. Memory Fortress has been serving the Sarasota community for years, earning a reputation for excellence in video transfer services. Let's delve into what sets us apart as the best video transfer service in Sarasota:
Local Expertise: We are proud to call Sarasota home, and we understand the unique needs and preferences of our community. Our local expertise ensures that your video transfer experience is tailored to Sarasota's specific requirements.

State-of-the-Art Equipment: To provide the best results, we utilize cutting-edge technology for video transfer. From VHS to DVD transfer in Sarasota to converting Super 8 films, our advanced equipment ensures top-quality outcomes.

Comprehensive Services: Whether you need VHS to DVD transfer in Sarasota, 8mm film conversion, or digital video tape transfer, we've got you covered. Our comprehensive range of services caters to all your video transfer needs.

Quality Assurance: At Memory Fortress, quality is non-negotiable. We employ a rigorous quality assurance process to ensure that every video transfer meets the highest standards. Your memories deserve nothing less.

Quick Turnaround: We understand that you want to relive your memories as soon as possible. Our efficient processes guarantee a quick turnaround without compromising on quality.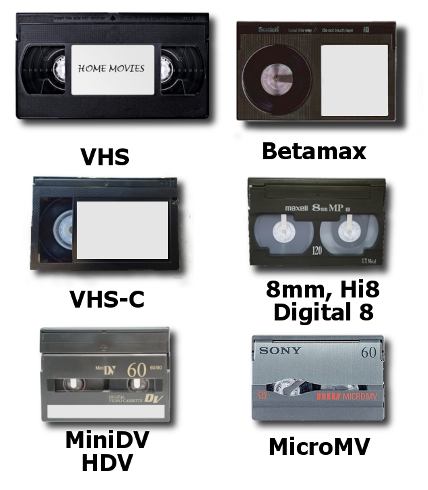 Fact: Over the last two years, 85% of our video customers have chosen the VHS to DVD + MP4 option. 
This gives them physical DVDs that work on all players, as well as the MP4 computer files that can be replicated, emailed, and even put on Facebook.
The cost for our this additional service is only $4 more per tape, and Memory Fortress offers a lifetime emergency backup of your data, built into this price!
VHS
Was the standard videotape for VCRs
Usually holds about 2 hours of footage in SP mode (normal)
The most popular format in the 1980s and early 1990s
Significant degradation of quality over time
A compact alternative to VHS released in 1982
Also plays on standard VCRs with an adapter
Playing time well under two hours (depends on mode)
Slightly less degradation than regular VHS
Most popular camcorder tape format through the 1990s
Can hold up to two hours of footage
Deteriorates less than VHS
Popular in early 2000s
Plays on smaller camcorders
Playing time well around one hour
Usually little to no degradation
The Process
It's Easy To Transfer Movie Film, Videotapes, Old Photos, And Slides To Digital

Place Your Order
No need to count or sort.
Ship your materials to Memory Fortress.

We Scan & Review
Quality digitization in just five days.

We crop, rotate, and color-correct all images.

We remove dust and minor blemishes.

Fast, Safe, Convenient
We ship your originals and new digital memories.

All packages are tracked, and we back up all files.

Turnaround time is five business days for most orders.

Share & Enjoy
Share your new USB flash drive and DVDs

You can also download from Dropbox

All digital files can be shared easily on all platforms
Pricing for Processing:
1-3 tapes – $20 each
4-10 tapes – $18 each (10% off)
11-20 tapes – $17 each (15% off)
21-50 tapes – $16 each (20% off)
51-100 tapes – $15 each (25% off)
101+ tapes – $14 each (30% off)
Additional notes:
Betamax/PAL/Micro MV – $20 additional, call for details
MP4 Conversion – $4 each
Orders under 30 tapes should take 1-2 weeks.
Please give us two weeks above 30 tapes.
The $99 minimum order size applies to video transfer orders also!
Delivery Options:
USB flash drives – We can fit as many tapes as you like on our flash drives.  If you have more than 10 tapes, this is usually the better option.
External hard drives – We deliver these to our larger customers (usually more than 40 tapes).
Cloud Delivery – Also a great option for customers with larger quantities
DVDs

 

– one DVD per tape.  Our DVDs can hold up to 4.7GB of data each. We will split files larger than 4.7GB across two DVDs.

Digital format – All digital files you receive will be MP4 format.
Delivery Pricing:
USB flash drives – same as on the Pricing Grid (8GB=$12, 16GB=$20, 32GB=$25, 64GB=$33, 128GB=$45, 256GB=$65), all fully loaded.
External hard drives – $145 for a fully loaded 1TB Seagate external drive. Custom pricing on drives greater than 1TB.
Cloud – $10 flat charge.  Cloud download link is active for 14 days after you pay.
DVDs – First DVD per tape always is included free.
Additional DVDs – $9 per DVD for the 2nd and all subsequent copies.
"I had a collection of old VHS tapes that were gathering dust. Memory Fortress helped me convert them into digital format. The quality is outstanding, and I can finally relive those moments with my family. Highly recommended!" 
"I entrusted Memory Fortress with my treasured Super 8 films. The results were beyond my expectations. The team truly knows their craft and delivers with precision."
Photo Digitizing Services For Allentown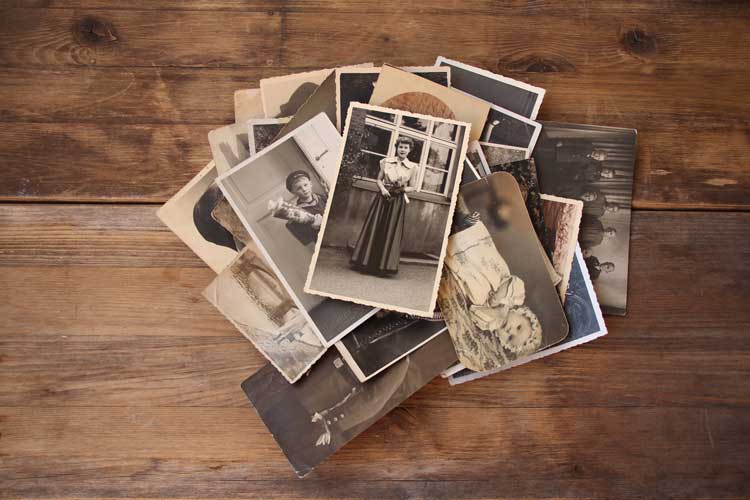 Photo Scanning
We can take that photo box and turn it into a digital format. We carefully and lovingly place all your memories on a DVD or USB flash drive. This makes reminiscing and sharing easier.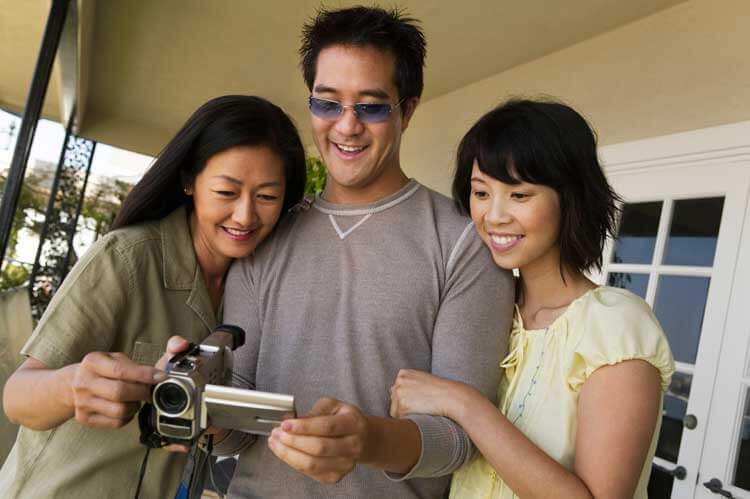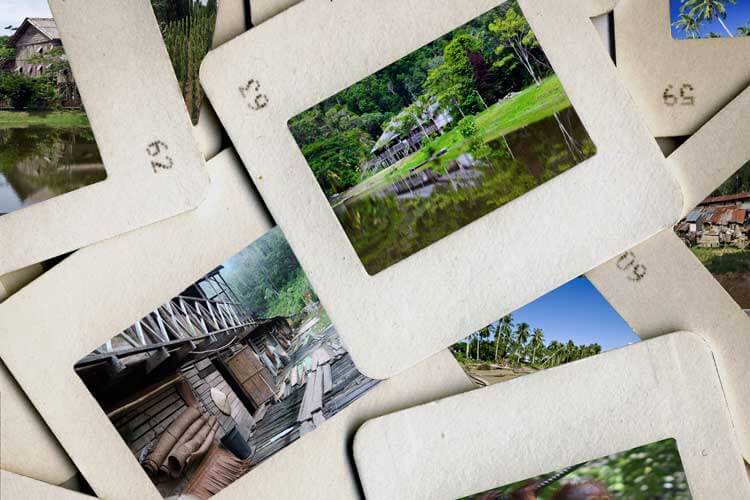 Slide Scanning
We talk to people every day who have discovered boxes of old slides from vacations and special occasions that were generations ago. Let us help you bring those precious times back to life in a shareable format.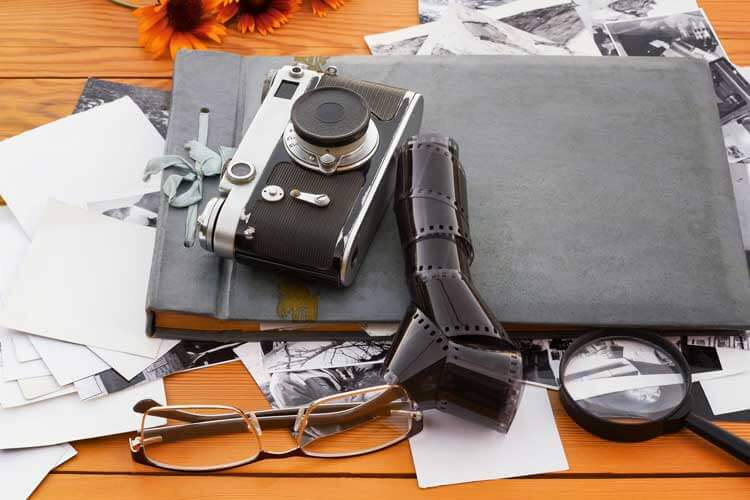 Negative Scanning
If you have slides in a box somewhere, chances are good that you also have sleeves of negatives as well. This is your family history. Let us help you share the love of the generations. We'll bring your memories to life. Call today.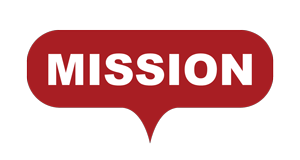 Call Us Today & Place Your Orders

(678)579-2249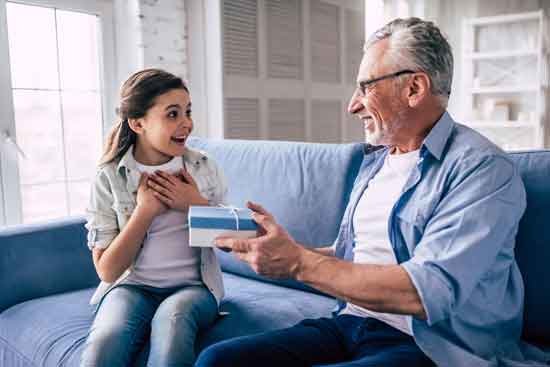 VHS To DVD Conversion Is A Gift For Generations
Wondering what to give your adult kids for Christmas?
How about digitizing those home movies from when they were kids?
We find that many people with adult children love to see their childhood memories again.
It's even more fun when there are grandkids involved.
Imagine the conversations you'll have and the memories you'll share as you get together to see all those old pictures.
It gives you a chance to tell the stories no one's heard in years.
Your family deserves to be preserved.
Place an order to convert your old memories, including photographs, MiniDVs, and photo negatives to digital now or give a gift card to someone special.
You'll be glad you did.
Affordable Video Transfer Sarasota
Quality video transfer shouldn't break the bank. We offer affordable rates for all our services, ensuring that preserving your memories is accessible to everyone in Sarasota. 
Whether you have 8mm film, VHS tapes, or any other format of analog video, we can transfer it to digital with a fast turnaround time.
We'll even help you share your content online — so that memories from yesteryear can be seen and shared for generations to come!  Contact us today to get started. Nothing is more important than preserving the legacies we leave behind. 
Let us help you do that in an affordable and reliable way.  We look forward to hearing from you soon. Thank you for choosing MemoryFortress!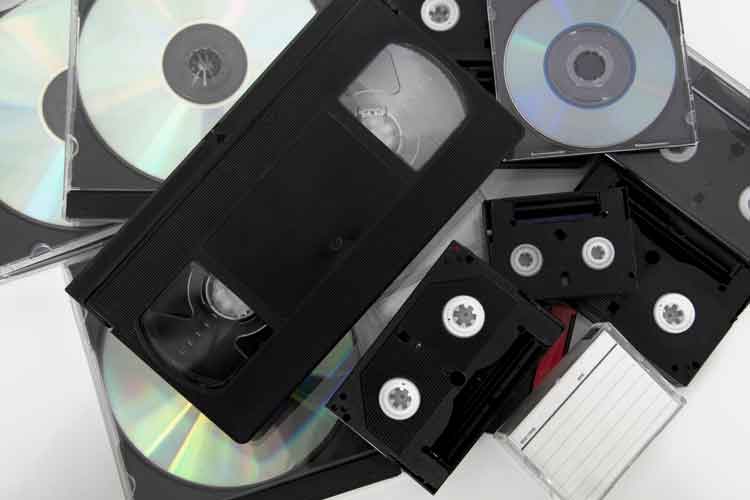 All video work happens here at our metro Atlanta facility, processed by US citizens.
Video Transfer Sarasota, FL FAQs
What is a video transfer service?
A video transfer service is a professional service that specializes in converting various types of analog video formats into digital formats. This process involves transferring the content from older video formats, such as VHS tapes, 8mm films, or DVDs, onto digital media, such as DVDs, USB drives, or digital files. Video transfer services use specialized equipment and technology to ensure the highest quality digital conversion of the original analog footage.
Key Points:
Video transfer service converts videos from one format to another.
Commonly, old analog formats are converted to digital mediums.
The service ensures the preservation of valuable videos.
How can I transfer VHS tapes to digital in Sarasota?
Transferring VHS tapes to digital format in Sarasota is a straightforward process that can help you preserve your precious memories and make them easily accessible on modern devices. Just visit memoryfortress.com to transfer VHS tapes to digital in Sarasota:
What are the benefits of 8mm film conversion in Sarasota?
Converting 8mm film in Sarasota offers several significant benefits for those looking to preserve and enjoy their old film footage. These advantages include:
Preservation of Memories: 8mm film can deteriorate over time, leading to the loss of valuable footage. Conversion ensures that memories are stored in a more durable and long-lasting digital format.
Improved Accessibility: Modern technology has phased out 8mm film projectors, making it challenging to watch old film reels. Converting to digital allows you to access and view footage on contemporary devices like computers, smartphones, and smart TVs.
Enhanced Quality: 8mm film conversion often includes restoration processes that improve the quality of the footage. This can include color correction, removal of dust and scratches, and adjustments to contrast and brightness, resulting in a more vibrant viewing experience.
Convenience: Digital files are convenient to store, share, and duplicate. Copies of converted footage can be easily made without degrading quality, and physical film reels won't take up space.
Versatile Playback: Digital files are compatible with a wide range of media players and software, allowing for easy editing, organization, and compilation of footage.
Longevity: Digital files are less susceptible to deterioration compared to physical film reels, ensuring they can last for generations with proper storage.
Preserve Family History: 8mm film often contains valuable family history, and conversion allows you to preserve and share this legacy with future generations.
Customization: Digital conversion enables a customized viewing experience, including the addition of music, captions, and the ability to edit footage.
Easy Sharing: Digital files make it simple to share converted films with family members, regardless of their location, through electronic transfers, cloud storage, or DVDs.
Safety: Storing valuable footage digitally reduces the risk of loss due to accidents or disasters, as digital files can be backed up and stored in multiple locations.
Cost-Effective: Over time, 8mm film conversion can be a cost-effective solution, eliminating the need for equipment maintenance and replacement film stock.
In summary, 8mm film conversion in Sarasota provides a practical and accessible way to safeguard cherished memories, making them readily available for current and future generations. Whether for personal nostalgia or preserving family history, this service offers numerous benefits that enhance the value of old film footage.
Key Points:
Customers provide their tapes or reels to the service provider.
Specialized equipment is used for the conversion process.
After quality checks, videos are stored in the desired format, and originals are returned.
We Serve All Of The United States
It is our pleasure to serve all 50 States. Our customers rely on us to deliver a top-quality product that is fast turn around and affordable.
When you need to convert 35 mm film, 8mm camcorder videos into digital USB, or DVD, we hope you will choose Memory Fortress.
Visit the order form here when you are ready. Order Now!
Call us today to place your order 678 579 2249
Send us a message below if you have further questions.
National Service Area
People in every state have trusted the dedicated staff at
Memory Fortress
with their precious memories.